Erica Zimmermann's answer
Many times it can depend on the lender involved. Anywhere from 30 to 90 days is average. That time line isn't from the day you have an accepted offer with the seller, it starts when the lender has ALL of the information that they require. Sellers finances, bank records, information from their realtor... The lender always has the final say, so depending on the information they have and what the BPO (brokers price opinion) comes in at, they will either accept, counter or just reject it. A BPO is basicaly a Market Analysis done by an agent not party to the contract. The sellers fiances are just as important as the buyers offer and financing with "short-sales". Many times there is more than 1 offer on the table. My advice with short sale properties, make your best offer and be prepared to wait. If you get the home you want ...in the end the wait is worth it. Make sure you are working with an agent that has dealt with short sales before.
Hi Tammy,

While I know this answer will not be what you want to hear....it is, in fact.....the way it is. It might be a week.....and you might not hear for well over a month. In isolated cases, I have heard of a bank responding upwards of 60 and 90 days.

It depends upon if there are other offers, how long the property has been on the market, if the sellers' hardship package is complete, or if the bank is requesting more info, how much lower the offer is compared to the payoff, and how many other short sales or REO properties the bank is attempting to sell.

I wish I could be specific for you.........

Your agent can find out if the sellers have been diligent in preparing a complete hardship package w/ all details, or if the bank is requesting more info. The bank will not be receptive to your inquiry. I wish I could tell you something more specific....Short sales require patience.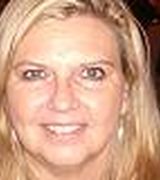 Contact