Pam,

It may be possible the "servicer" for the actual investor on the mortgage wants you to pull your offer so they can get financial incentives under the new HAFA short sale program. The investor that owns the mortgage and the Mortgage Insurance company may also get incentives under the TARP HAFA program.

Worth a try...

Good luck!
Alma
You could try asking them if they would accept your offer after foreclosure, but I doubt that will happen. Often short sales and foreclosures are handled by entirely separate divisions of the bank. The bank will have legal expenses to pay. There is no way to tell where they will put it on the market as a foreclosure.

If you rescind your offer, the seller is free to look at any other offer and subnit it to the bank.

Do you know how far the home is from foreclosure and how long the process will take?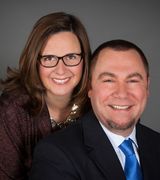 Contact