Do you have your own realtor or are you dealing with the seller's agent--keep in mind that the bank decides to accept, reject, or counter offer, and of course they are looking to get as much money back as possible--was your offer based on current recently sold properties in the immediate area, was it a fair offer--the seller's Realtor can submit as many offers as he/she wants, and the ultimate winner is the person with the best package--purchase price, money down, credit, etc.--short sales are by no means short by the way--for an accurate answer to your question-- you really need to have a conversation with your agent.

Anna
Check with your Realtor for the answers.

One thing I'm uncertain about: You say "Our Realtor told us he only puts in ONE offer to the bank." That's not YOUR Realtor; that may be the seller's Realtor. Your Realtor should submit any offers you (or others) make to the seller. It may be that the seller's Realtor only submits one, perhaps at the bank's instructions.

Technically, you and the seller have a contract that is contingent on bank approval. So it's up to the bank to approve or disapprove the terms of the proposed sale. Ask your Realtor to check with the seller's agent to find out what the status is. And to make sure that the seller has submitted all the information required by the bank.

If the bank rejects the contract, yes, you can put in another offer. But not necessarily "before any one else gets a chance."

Offering 23% less doesn't mean anything, one way or the other. What matters--to you and to the bank--is how your offer compares to comparable sales. And here the two of you have competing interests. You want to make sure that you're offering no more than what comparable properties are selling for. The bank would like to have the property sold at or above what comparable properties are selling for. Frankly, an offer 23% below the listing price (assuming the listing agent had fairly priced the property) could raise a red flag with the bank. But that's not an issue. The only issue is making sure that, if you buy the property, that you're not overpaying for it.

Check with your Realtor for more information.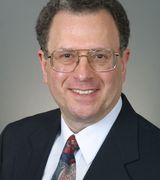 Contact