YOur realtor ought to be able to give you these names, but I'll give you an idea on what to look for and some that I've worked with that are good. Make sure your home inspector is a licensed contractor and belongs to CREIA or another type organization. They do not give bids for the work that they say needs done, but can, in conversation give you rough estimates on what someone might charge you. Unlike pest inspections, they're not allowed to actually do the work themselves. Most cost around $400 and are well worth it as they check every outlet for power, water pressure, ...things that most of us commoners wouldn't even know to check. At the end of their inspection they will walk you through the house and show you what they're pointing out as a 'hazard' (fix immediately), something to watch for (could use improvement) or things you'll need to maintain. They should give you a printed copy of their report within 24 hours if not while onsite. Based on their inspection, you can decide what other inspections you may want to have.
If you go with LandAMerica, and combine it with your home warranty, the inspection is only $275, and the warranty is discounted as well (about $310 including HVAC) but don't quote me on that...it depends on your house, sq footage,etc. Steve Riede is my favorite there
http://www.landam.com
Steve Hosserman Blue Sky Inspections 209 745-4558 800 979-4558 did a client's and was so informative in answering questions for my client. He did a great presentation. Another is Chase Home Inspection Group Austin Chase 441-1800 fax 366-1801 He does the classes at Learning Exchange and has been very active in the regulation of their industry. There's three top leaders that will definitely impress you no matter who you pick.
By the way, if you're doing this on your own, I'd like to point out that the value of a realtor is 25% helping find the home, 50% in negotiating items during escrow as well as coordinating the items that arise, and the last 25% is in making sure the contract is legally compliant and clean according to state and federal mandates. If you're doing it yourself, (which it's possible to do of course) good luck...
If those are items you want to investigate, mold, lead and the like are generally outside the scope of work of a traditional home inspector. I suggest calling National Analytical Labs at 916-361-0555. They can do analysis of those items and recommend a good abatement contractor if anything becomes an issue.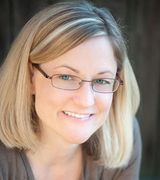 Contact