for a $75 fee, I can drive by the property and email you my opinion of the value in a written report called a Broker Price Opinion. Then you can deduct what you owe on the house and that's your "equity" I can do this for any house in the area, it doesn't have to be yours.
Good luck
Joe
---------------------------------
Joe Montenigro REMAX Home Team
Broker, GRI (856)374-2800 x106
Serving Gloucester Twp, Washington Twp & South Jersey Real Estate Markets
Meet:
http://www.facebook.com/JoeMontenigroREMAX
About Joe:
http://hometeamnj.com/about/
NOTE: I don't monitor these forums, so email me directly if you need me.
The formula for determining equity is:

Equity=Current fair market value-loans on the property.

So, to determine your equity, you need to know what your house is currently worth. Let's say it's worth $150,000. And maybe you now owe $100,000. Your equity would be $50,000. However, recognize that if you sell, some of that will go for the real estate commission.

Hope that helps.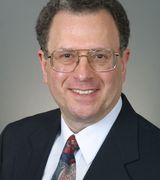 Contact