Hi Amricha,
In short yes you can. The seller would still hold deed until pay off- usually 36 months. That would give you time to get credit issues in hand. A contract can basically say any thing two people agree. Typically in our area the seller would ask for a substantial down payment you could counter that with a clause that the down payment amount would be due back to you if the insurance paid a total loss or verbiage to include if the home were not livable.You will need an attorney to draw up and look over contract. Make sure it is recorded. Some sellers are considering contract for deed because they must sell- ie relocation ect.. and they have lived in their home a short time therefore reducing any profit they will make and many times are upside down with mortgage. In three years the home will most likely appraise for the sale price you owe- making loan value. And really the ONLY advantage to you buying CFD is that you will have time to fix credit.. If down payment or cash out of pocket is a problem and you have good credit - score 580 there are grant programs available for assistance. If you would like to discuss further give me a call.
Sincerely,
Marge Haworth
618-410-9830.
Amricha you need to check with someone local. In Ohio a land contract has been determined to to be a sale that can allow the lender to invoke the due on sale clause. It would be a bad thing to have a land contract in place and have the seller owner get forclosed on. Currently it is happening on a property about 5 blocks away from me. Same conditions contract for sale with the seller/owner having a mortgage on the property. Get an attorney involved early in the process to protect your interests.
Sure you can. As others will point out, it'll violate the lender's "due on sale" clause, but that isn't a deal-killer.

The owner (the seller) would continue to pay for homeowner's insurance (and mortgage insurance, if he/she was paying that). The owner is still the owner.

You as the buyer would have a contract for deed, but wouldn't be the owner yet. So your insurance coverage would be renter's insurance.

Check with a lawyer for more information on contract for deed. And check with an insurance agent on who'd be responsible for what insurance.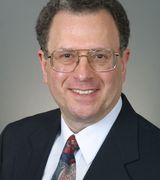 Contact