It's truly nice of you to be concerned about your agent's well-being, and the fact that if she negotiates you a terrific deal, she's actually make less money. We do that on a fairly regular basis, and I assure you, while we recognize that we make less money, due to the lower purchase price, we take a perverse pride in obtaining a lower price for our clients. Our reward, is having fiercely loyal clients who will use us again and again, and refer us to their friends and family.

No additional incentive is needed, although the thought is greatly appreciated. I doubt she'd be insulted, rather she'd be very touched that you think that much of her. If you insist, you can certainly reward her with the "difference" in commission... but honestly, I don't think it's necessary. We are nicely compensated for what we do.

Additionally, I seriously doubt that you'll find a property listed today, that'll accept an 83% offer... so the likelihood that your agent will receive $2,500 less, is pretty slim. If the seller were prepared to accept an 83% offer... they'd probably be priced closer to that number... and if they were going to accept 83% of their list price, they'd probably attempt a couple of price reductions, trying to attract a higher buyer, before they'd be ready to take your $500,000.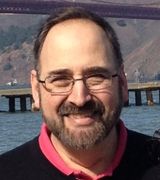 Contact
The laws in your state will dictate if and how you can give a bonus to a buyer's agent...however...
The bigger issue is that your agent benefits from you being happy and satisfied with your home purchase.
The agent should be your trusted advisor, and is there to work for you, on your behalf, helping you get the best price and terms on the home of your choice, no matter what the percentages come out to be for the agent. If you are pleased with your agents' representation of you, you will want to refer that agent to others. Those referrals will be what an agent values, much more than $2500.

If, however, you want to show your appreciation and are so generous, you can offer a bonus. I wouldn't do it to assure that the agent works in your best interest, though, that is his or her job.
I would forgo this incentive. You do not need to pay your buyers agent, and they are required by law to be loyal to you regardless of thier commission. They should negotiate aggressively on your behalf, without any consideration to anything else. Offering an incentive is entirely unneccesary, in my opinion. She may also be insulted, as she may not need the money as much as you think.

You know who else may be insulted...the seller. I would not expect an offer of 500 on a list price of 600 to be received well. While it is a buyers market, one needs to be realistic.
Good luck with your search!