I'm not a lawyer, so this isn't legal advice.
However, I specialize in lease-to-owns (or rent-to-owns, or lease-options, or lease-purchases) and I've never heard of a "land loan" or a "lease loan." In different parts of the country, similar structures may be called "contract for deed." (There are differences; see:
http://www.creonline.com/articles/art-196.html
).
All of these involve making payments to the owner and, at some point in the process, receiving the deed to the property.
There's also a similar way to accomplish the same end result using a land trust.
However, I have never heard of either a "land loan" or a "lease loan."
As far as getting grants, no. There aren't grants, in the usual sense, for homebuyers. There are a number of first-time purchaser programs. Some are promoted by lenders. In other cases, cities or counties will sponsor them. But they aren't grants.
Similarly there are a number of programs--AmeriDream and Nehemiah--that are down payment assistance programs. AmeriDream is at
http://www.ameridream.org/
Nehemiah is at
http://www.nehemiahcorp.org/
But there not grants.
If you want to buy conventionally (getting a mortgage up front), talk to a good mortgage broker to find out what programs you might qualify for. If you want to do a lease-option, that's fine, too.
Hope that helps.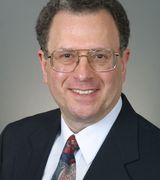 Contact
It's great that you want to buy - and the market is a good one for first time buyers. Your best bet to answer these questions would be to talk with a loan officer at a bank or mortgage company. He or she would be most familiar with what's available for grants, how you qualify for various types of funding, and so on. That should be your first step - getting the answers on your financial picture, both now and in the near future, wehen you start your permanent job. The second step would be to find a good Realtor to represent you and help you find the right home. If you want, I can get you some names of loan officers and Realtors in your area. Just email me at su@suwesely.com. Best of luck!