I live and work on the Upper West Side. Jerry Seinfeld lives at The Beresford a coop building so vast it contains three separate lobbies fronting both Central Park West and West 81st Street. It has three addresses 211 Central Park West/ 1 and 7 West 81st Street. The building was completed a month prior to the stock market crash in 1929.
The Beresford is a master piece of architect Emory Roth. Limestone base and brick-clad upper floors 175 Apartments 23 Floors. The building has 22 storeys with a limestone base and brick-clad upper floors. The courtyard contains a fountain and a garden. Italian Renaissance in design, the Beresford is executed in brick with limestone and terra cotta trim. Animating the walls is a distinctive blend of late-Renaissance sculpture: winged cherubs, angels, dolphins, rams' heads and rosettes.
Jerry Seinfeld also bought a Townhouse on West 82nd Street for $3.95 million for his cars and to ajoin his Beresford apartment. In his townhouse real estate transaction his broker wasn't available to show on Saturday because of religious observance. Jerry negotiated directly with the seller. A judge ordered Jerry pay her the commission.
Seinfeld also had extensive major renovations to his apartments at The Beresford that went on for a really long time annoying the other neighbors and famous residents. Because of his lengthy renovations NYC coops enacted a new coop rule called the "Seinfeld Rule". For every day that a renovation continues after it's scheduled completion date the apartment shareholder pays the coop fines of $500 a day.
To See Amazing pictures of this spectacular building:
http://www.nyc-architecture.com/UWS/UWS037.htm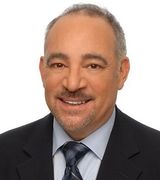 Contact
The Upper West Side is really a great area. Great atmosphere and so many great restaurants. Not to mention the night life..... The UWS in my opinion is a hip yet mature place to be. It is really changing by the day with the additions of all the new development condos going up especially near the Riverside Drive area. That place is a meca of ultra luxury super high end condo. I am not too sure if Jerry Seinfield lives in the UWS but I do remember watching something on the E! Channel stating he has a multi car garage and condo somewhere in the village. sorry for not being so exact....