I just helped friends buy a home on Bella Vista Way... they had visited nearly every area neighborhood for 2 months and saw countless homes. When they settled on the home on Bella Vista Way the first neighbor they met was incredibly friendly, and raved about the local school. But I agree with Sally, it's on the foggier side as far as neighborhoods go. My Buyer friend grew up in the Excelsior and was quite familiar with the neighborhood's fog, and it's probably one of the reasons the home they found was a better home for the money then much of what they found elsewhere.

Whether or not the neighborhood itself is right for you, I strongly suggest several walking or slow driving visits... on the weekend, in the evening, week days, etc. Visit the stores along Portola, have your kids play in the playground, and talk to whoever you can. You'll know after just a few visits if it's right for you. Both my Buyer and their new neighbor have children, and are all quite excited about the neighborhood.

To search for area homes, visit the "Search for Homes" link on my site below.
Dear Kristin,
Miraloma Park is a great area with wonderful homes. There is a small shopping area at the top near Mollie Stone's Market. It can be a foggier area than some other parts of the city....but it is a central location close with easy access to Downtown/Financial District and Highway 280. Of course, you can walk around the area and use the playground.
You can go to my website
http://www.sallyrosenman.com
and check out what is for sale in Miraloma Park as well as other parts of the City....as well as what has sold. There is also a place where you can read about all the different areas. If you are worried about crime, please go to
http://www.sfgov.org,
the Mayor's website for San Francisco and check crime stats with the police department's link.
If this is your first purchase, I would be happy to send you my First Time Buyers Booklet which will help explain the process. And naturally, as with all realtors, feel free to contact me!
Cheers,
Sally
Kristin,
Miraloma Park is my home. Besides being a Realtor who sells many homes in the area, I live a block away from the playground. I am also leading a volunteer effort working with Rec & Park to spuce up the area along Sequoia and Bella Vista. Take a look at my blog site
http://www.FogCityGuide.com
to see what we're doing.
Miraloma Park is very good neighborhood. We have very few problems compared with the rest of the city. The houses are comfortable, the walking is great, the location is very central to get downtown or to the freeways. We have good stores and very nice parks.
The playground is scheduled to have the field renovated starting soon. If noise is your concern, the school, when in session and some little league baseball games are about it. It isn't a hang out spot with raucous noise late in the night, the neighbors wouldn't allow it.
If you have any more questions I'm sure I can help you.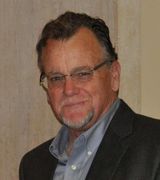 Contact