Dutch46's answer
Hi Pam, If you are a state, county or city employee or a teacher you may be able to get into a home with little or no down payment, although you may have to pay some closing costs, also if you meet certain income criteria (low to Moderate) and are a 1st time homebuyer (haven't owned in the last 3 years), you may qualify for a CALHFA loan with a CHDAP (downpayment assistance) silent 2nd. Furthermore, there are still communities where you can get downpayment assistance, you just need to connect with a good REALTOR and loan person who know and understand these programs and who you feel comfortable with to guide you through the transactions.
team Haley
Most "take over the payments" should be approached with caution as most loans written in the last few years specifically forbid assuptions without the lender's consent. If you are a veteran you may be able to assume a VA loan. Other than that hard money lenders might take the deal, but at terms you will most likely find to be not likeable. Check a few loan brokers as well as local banks, who knows their might be someone out there.
It's going to be tough. Unles you happen to be a veteran and you qualify for a VA loan.

I believe there are still FHA programs out there with 3% down.

If it sounds too good to be true, it probably is!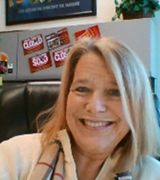 Contact