Emelia Sanchez's answer
Hello Tay Young,

You don't specify what type of auction. An auction like REDC has open houses prior to auction date you can log on to their website and view the inventory, Sign up to attend and follow the directions as far as registering and what you need to take with you and provide to them if you are the winning bidder. For this you may use a realtor to assist you.

For auctions at a courthouse - requires a lot of homework addresses are posted in the newspaper, you need to check who is the foreclosing lien holder and how many liens, you need to determine if property is sill occupied and if you wish to take on the eviction. If you are a newbie at investing probably not the best venue.
You need cash.

Some bank owned homes are a good deal especially if they are not financeable.
It sounds like you want to buy foreclosure or tax lien properties at auction because many people in foreclosure or who cannot pay their taxes let their homes fall into disrepair.

For tax lien sale information call the Tax Sale Clerk in the County Auditor's Office 765-747-7717
First, go to some auctions just as an observer. Watch how it's done. Watch what people do. Watch the process.

Then, when you're ready, find out which houses will be auctioned on the day you wish to attend the auction. If at all possible, inspect those houses in advance. (You won't always be able to.)

You'll generally have to have certified funds for 10% or so of your bid. So, if you anticipate bidding up to $100,000 on a property, you'll need to come to the auction with a cashier's check for $10,000. Often--and it varies--you'll have to come up with the remainder within 30 days.

You may find yourself alone there, or just another bidder or two, or maybe a whole lot of others. What you really need to do is determine the most you can spend on the property in order to accomplish your objective. Then exercise discipline and don't bid a penny more than that figure.

There's a lot more to it than that. But that's a starting point. First, really, you need to attend some of the auctions as an observer.

Hope that helps.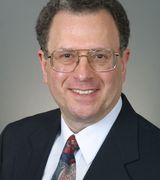 Contact