Potentially, the bank that now owns the property may offer you a "cash for keys" deal to assist with you moving and possibly first and second month's rent on another rental. As stated below, if there is a lease in place they may need to honor to expiration or again, offer the cash for keys deal. Few banking instituations want to be landlords so this could certainly be to your benefit when you call and talk with the bank. I would guess they've contacted you by now. Good luck!
Only the owner of record can collect rent during the time in which they own it. In your case, the bank which foreclosed on your landlord. If you have a lease, they may have to honor it. I would be talking to them to find out their plans for your home.
The previous owner--the person who owned the property before December 7--has no right to collect any rent that became due after December 7. However, if the renter was behind on rent (let's say she hadn't paid for October or November), then the renter would still owe that back rent to the landlord.

The situation gets more complicated about who you might pay rent to for rent owed after December 7.

Check with Legal Aid or a lawyer for more information.

Hope that helps.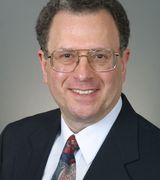 Contact