Keith Sorem's answer
R.
I am including a link below that may be helpful for you. The practical story is that most homes that are foreclosed have a market value of less than the amount owed. This means that if I owned a home with a $700,000 mortgage, and it was worth $550K, and it was foreclosed, why would I redeem the property by paying more than it's worth, plus the late fees, penalties, and i interest?

Market values are driven by economic forces. Given the downward trend in values, the only time I can see this happening is if the property is worth more than the outstanding mortgage balance, plus penalties.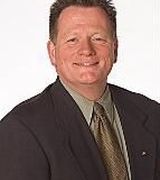 Contact
Well yes they can. But id someone else owns it has to go to court. Most people won't redeem because they have to pay what was owed plus costs. With most homes lost they are upside down. Not likely to happen.