Hi there Hon,
I'm a community manager here in Trulia Voices, and so can speak on Trulia's behalf.
Unfortunately, at this time we do not offer ability for homeowners to list their own homes on Trulia. In order to get your home on Trulia, you will have to work with a real estate professional.
We've built a tool that helps you find the best realtor for you, and I'd recommend using it to get exactly what you want out of selling your home. Check out the links below on what realtors can do that individual home sellers can't, and recommended realtors in your area.
Inside Real Estate Blog - What A Realtor Can Do, That You Cant:
http://bit.ly/I6UIJi
Find A Pro Tool - Warner Robbins Real Estate Agents:
http://bit.ly/IMmXiZ
Let me know if I can be of any more help, and good luck!
Andrew
Community Manager, Trulia Voices
You list it with a Realtor whose agency provides a feed to Trulia. Many of the larger firms serving Arlington (for instance, Weichert, Long & Foster) do that. Reason: Trulia picks up its listings through feeds from the various local and regional multiple listing services.

You can also post a blog (for free) on Trulia.

Hope that helps.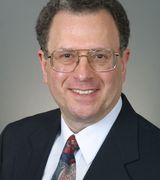 Contact