Securing a short payoff from your lender when you are current on your mortgage note is difficult. There are two kinds of mortgages out there... performing (payments are on time) and non-performing (payments are in default). Right now you are a "performing" mortgagor which means there is very little incentive for the bank to write off a portion of your mortgage balance. The fact that your home has dropped in value has nothing to do with the note you signed with the bank. That's why homeowners with equity are the first bearers of risk in a declining market.

If you wish to pursue a short payoff, you will have to demonstrate two things to the lender. First, you'd have to show that you qualified for the loan when you signed the note at inception. Second, you will have to prove that you now longer qualify for the loan due to income reduction, and that you have no toehr avenue to support the payments (such as taking a second job, borrowing from family, depleting savings/retirement accounts, or taking on co-borrowers). In short, you have to prove to the bank through paychecks and account statements that you are heading towards foreclosure depsite the fact you presently are current on the mortgage.

After proving you no longer qualify for the mortgage, the lender must consider whether it is less costly to write off a portion of your mortgage now or to allow you to go through foreclosure and taking possession of your home. Costs for the lender to consider is legal fees, cost of interruption in payments from you, potential resale price after foreclosure, cost to maintain the property until it is sold, and the cost to market it.

Your lender may agree to a full write down of the mortgage to an amount that you can afford, a partial write down with you taking on a second mortgage or unsecured note for the difference, or the lender may do nothing. A key consideration is the end investor... to whom does your interest income go, and would that entity accept a loss of income?. It is unlikely that your lender has sole decision making authority. In all likelihood your lender merely collects payments and maintains accounts on behalf of an investor (the biggest are Fannie Mae and Freddie Mac).

The first step is to call your lender and speak with someone in their Loss Mitigation department.

I have negotiated short sales in the past with lenders (e.g. Countrywide, ACS, HSBC, etc), but my understanding is that short sales are negotiated a bit differently and with Calvet directly. With regard to short refinancing, I have not heard of Calvet doing this (yet).

Have you contacted Calvet directly to review your options?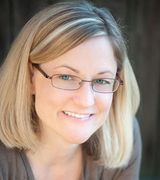 Contact