Only a mortgage broker or someone with a lender could tell you for sure. And there's a lot more information he/she would need to know.

But consider it from the lender's standpoint: You have poor credit. Your home was foreclosed upon. Your husband has a short (if any) work history in an entirely new line of work.

On the other hand, it certainly does help that your parents have good credit and that you have a sufficient amount for a down payment.

So--contact a lender and see whether those positives will outweigh the negatives.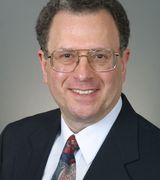 Contact
Ann's strategy is very sound. Also consider buying a HomePath approved property which are available on Fannie Mae owned properties. These houses only require a 15% down payment for investor ownership. If you have any questions please call me at (866) 552-5912.

Hi Melanie, Unfortunately current lending guidelines require you to have 3 years elapse from a foreclosure or short sale. BUT! Your parents can buy the home as an investment property for you. 20% down required. Please contact me for further information. I will be happy to assist you! 508-243-1190 Ann