It is not uncommon for the lender to cause delays so without going into all of the reasons, I would explain this to your Realtor (who should know) and get them to request a postponement of the closing date.

With almost every transaction I have had the lender is late, so an experienced agent will pad the closing date and keep an eye on the lender's progress. Hopefully there is no penalty. My rule is, always ask. If there are consequences, then you'll have to negotiate.

Good luck.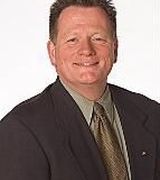 Contact
Every bank addendum / contract is different. You need to read the fine print as to what needs to be done to extend contract. Most are written that you will be charged for any day over and including the day that you close, but I agree with Bill as some banks will be more lenient than others especially if there's a legit reason for your needing to extend. I've had foreclosures extended because it took the banks so long to sign that the loans were held up and in that case they didn't charge the borrower. As Bill said, extend the contract and hopefully you'll get out of the per diem fees. You can always try to negotiate with the banker on the charges, but you never know what they'll do or say. Good luck.

Goodays,

These this happen from time to time. Our recommendation is to request a letter from your lender explaining your circumstances and submit it with a letter from you requesting special consideration because of "circumstances beyond your control" to selling agency.

Although not one hundred percent effective, this method has worked previously.

Good luck