Pam Winterbauer's answer
Tom...that is a really good question! My suggestion would be to attend some city council meetings and find out what is on the board about clean up and your feelings about the community. Also, checking with the planning department can be helpful.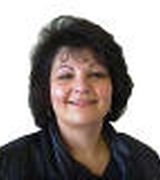 Contact
FEMA is doing this for us by enforcing rules on old homes built into the levy. These older home built without permits will have to be removed by federal law. Buy being into the levy they cause a week spot and prevent the renenforcing to be done. There are about 30 of these homes all of which are against the law. The owners can no longer sell them as lenders will not loan on them.

RWD

An association is not what this area is all about. As a twenty year homeowner with two properties in this area (two of the best maintained on my road I might add) I completely agree with the clean up and maintaining the property values. Take your concerns to the BIMAC and BIMID meetings who meet at Scout Hall and on Stone Road on a monthly basis.
As for the callous comment from Ronnie, the homes he refers to have been in existence long before the county established themselves and were built with whatever requirements "rules" that were needed whether from the Army Corps of Engineers or the powers that be at the time which means some sixty plus years ago. Are these homeowners being compensated for the "taking" of their properties? What right does anyone have to strip this poor folks mostly Seniors of their homes? If FEMA or any agency truly wanted to strenthen the levies they could simple crane them up, and set them back down. Look at the work being done shoring up against the ocean on those expensive apartments in Pacifica!
How would you feel if some governmental agency came along and tried to take your home or property away? City council meetings do not govern here, this is an unincorporated area and your supervisor's name is Federal Glover, good luck with that one.