BEST ANSWER
Hi Deb:

This will depend on the building of which you speak. There are lots of high rises in Chicago that have plentiful rental parking, or spaces not deeded to a particular unit that are sold separately.

However, I've seen people walk away from a unit they love if there is no parking available at all.

Then again, there are some buildings located in areas where many people don't even own cars due to the expense of parking.

I hate to be so nebuous, but it really depends on the situation, building and location.

If you are an owner and want to sell a unit with no space, be sure to proactively check the parking situation in your building, or, at the very least, in very closely surrounding buildings, as alternative options for potential buyers. If you are considering buying a unit with no parking but are worried about resale, I would do the same thing before writing an offer.
Hi Deb. I am assuming you are talking about condo or coop units. If there are units with parking spaces and/or a garage in the same complex, then not having one affects the price. In most cases, buyers will prefer the units that have parking. Not having designated parking at all is definitely a negative in my opinion. You should ask a local real estate agent to provide you with sales statistics for units with and without parking. Compare the prices and days on market and you'll get a better idea of how the parking situation affects desirability of the units in your particular complex. Good luck.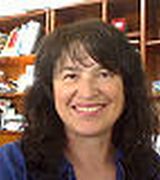 Contact