Homebuyers are still plagued by low levels of resale homes on the market, and rising mortgage rates compound concerns for first-time and trade-up homebuyers gearing up for spring home buying season.
Strong consumer confidence in the housing market should keep existing home sales from sliding in the coming months, with homebuyers also seeing some relief in low inventory from the new construction end. But gridlock at the lower end of the housing market will keep existing home sales well below pre-recession levels.
After a strong start in January when existing home sales hit a near ten year high, February's numbers bring a more moderate outlook as the spring home buying season kicks off. Low inventory continues to weigh on existing home sales, which slid back down -3.7% from January to an annualized seasonally adjusted rate of 5.48 million units. While existing home sales are down from the previous month, the year-over-year rise is encouraging, having posted their sixth straight gain since July of 5.4%.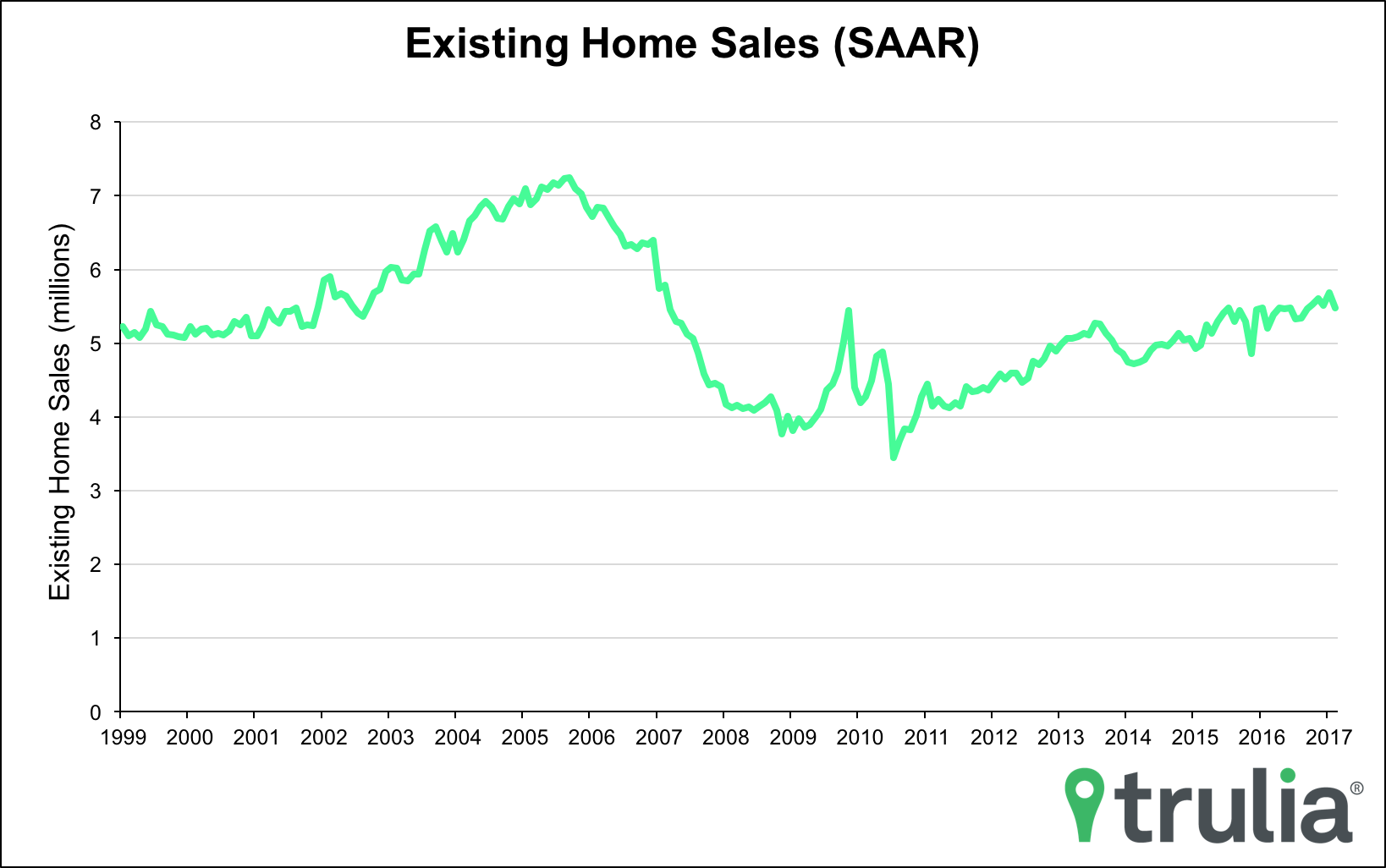 Inventory rose 4.2% last month to 1.75 million units, but still lags previous levels, having posted a 6.4% year-on-year decline. Inventory has hovered between 15 and 20 units per 1,000 households for nearly five years, and February was no exception with just 16.1 existing homes for sale for every 1,000 households (seasonally adjusted).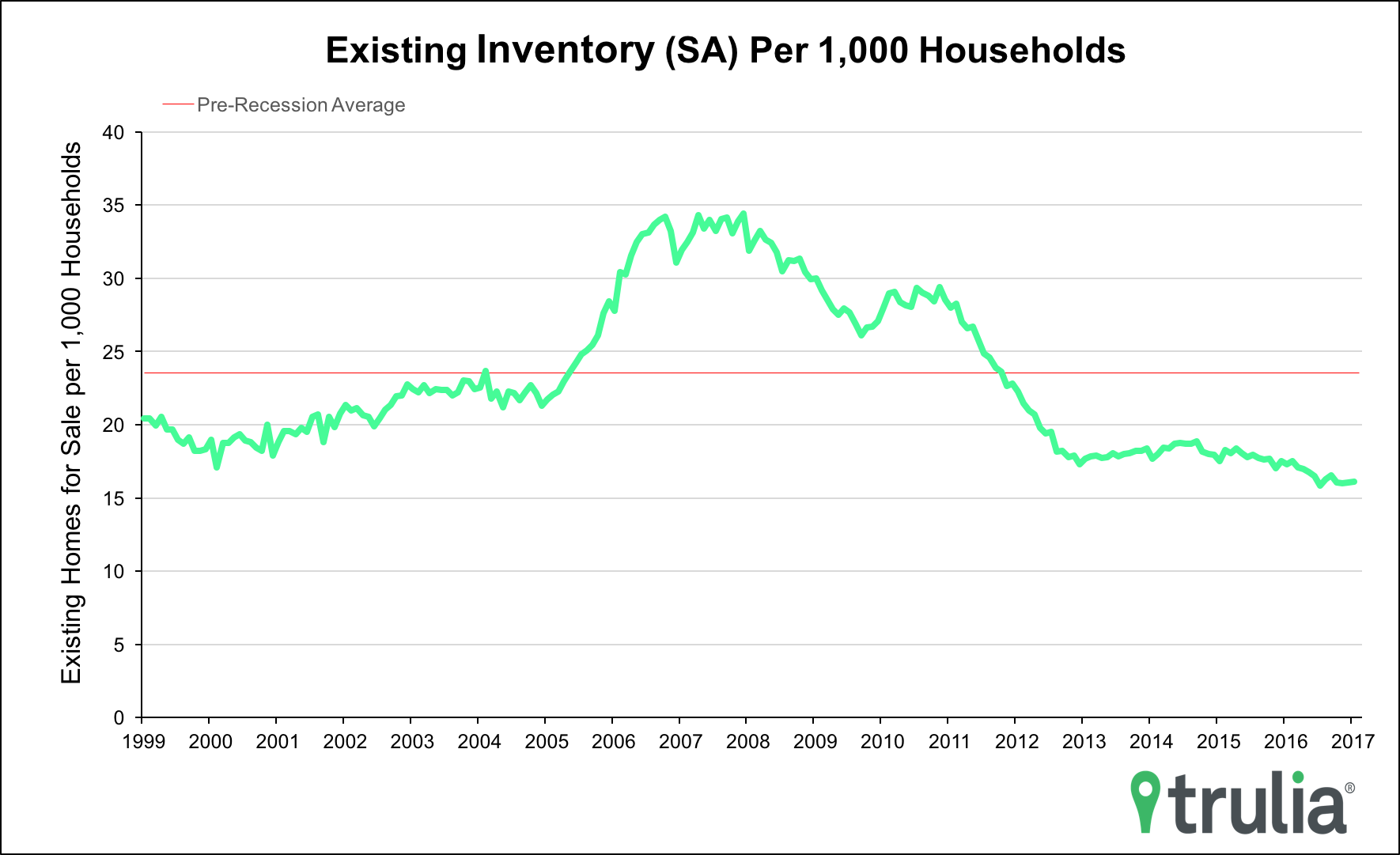 Persistently low levels of inventory coupled with rising interest rates should concern homebuyers, however, high consumer confidence and peak home buying season may mitigate any large drops in existing home sales in the coming months.