Existing home sales retreat for the second straight month in January, down 3.2% from December as declining inventory dragged on home buying.
For yet another month, homebuyers were undaunted by headwinds and continued to scoop homes off the market. In the face of ever-shrinking supply and as mortgage rates in January tracked skyward to levels unseen since the spring of 2017, demand as measured by share of inventory sold remained above pre-recession levels.
With the spring home buying season on the horizon, we can expect fast-moving inventory, home prices remaining high and fierce competition as prospective home buyers jostle for limited listings.
Existing home sales slid in January, reaching a seasonally adjusted rate of 5.38 million units as prospective home buyers faced dwindling inventory. This is the lowest rate since September 2017. In fact, existing home sales still fell well below their pre-recession average, posting 81.3% of normal.
January was the first month in which 2017's tax reform takes effect, but it remains to be seen whether these changes are impacting home buying, especially in pricey markets. With the home buying season imminent, we look forward to seeing when last year's high in housing starts and permits will manifest in inventory.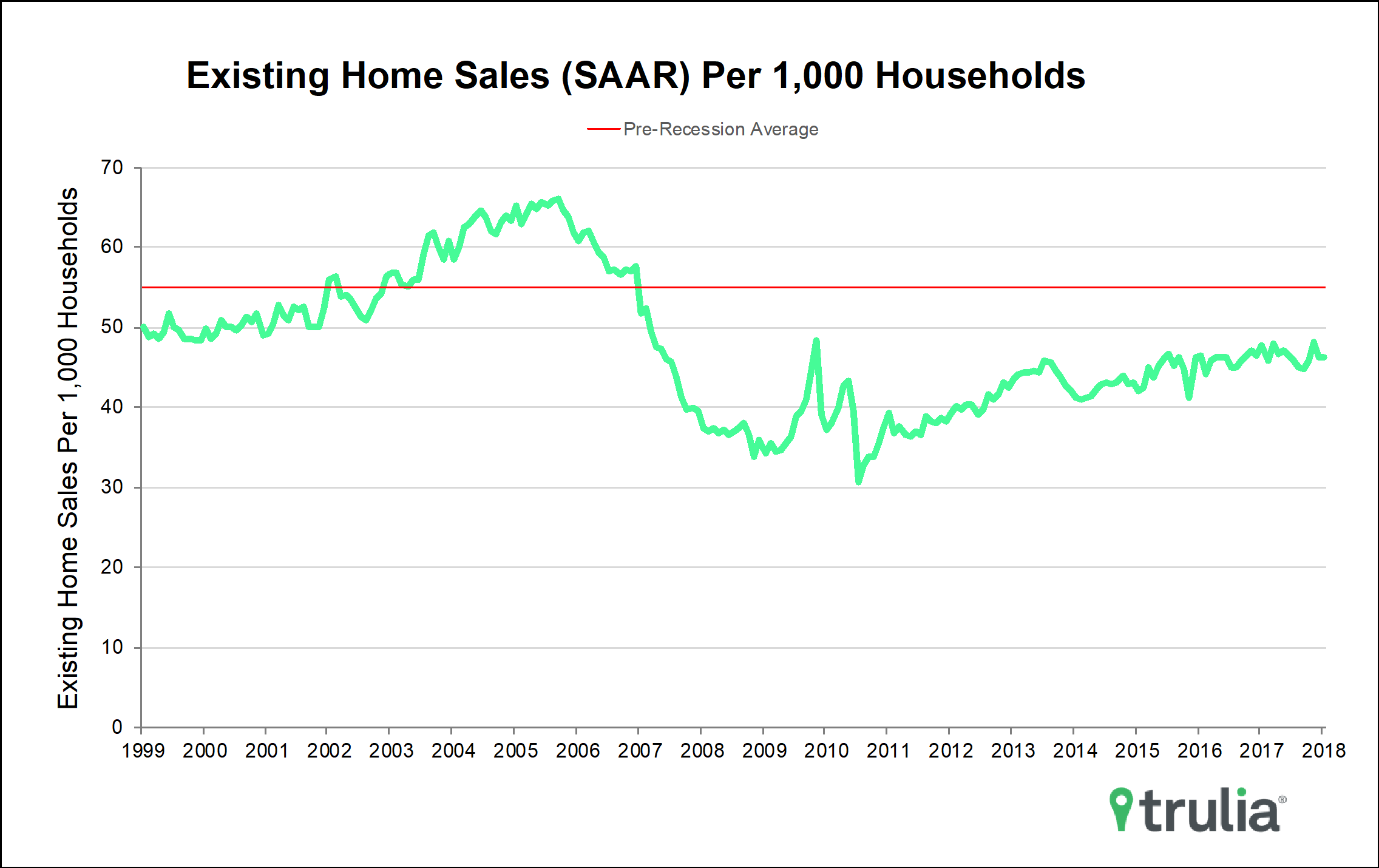 Demand stayed high despite headwinds of high prices and low inventory facing homebuyers. As a result, existing home sales accounted for 26.1% of inventory sold, staying above 2005's peak rate of inventory sold.