Contact
For media inquiries: pr@trulia.com
For agent care: agentcare@trulia.com
For consumer support: customerservice@trulia.com
---
About Trulia
Trulia's mission is to build a more neighborly world by helping you discover a place you'll love to live. Homebuyers and renters use Trulia's website and suite of mobile apps to get a deeper understanding of homes and neighborhoods across the U.S. through personalized recommendations, insights sourced straight from locals, and 34 different map overlays that offer details on commute, reported crime, schools, nearby businesses, and more. Founded in 2005, Trulia is based in San Francisco, and owned and operated by Zillow Group, Inc. (NASDAQ: Z and ZG). Trulia is a registered trademark of Trulia, LLC.
---
Spokespeople
Housing Market and Economic Trends
Issi Romem | Follow @issiromem
Trulia Chief Economist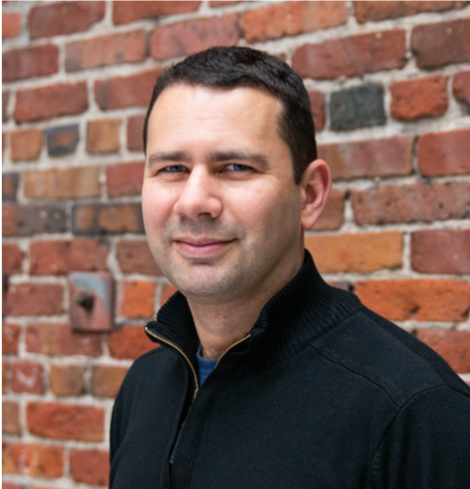 Issi Romem leads Trulia's Housing Economics Team, where he provides industry insights on both national and local housing market trends, demographic shifts and economic policies that impact buyers and renters. He is currently a fellow at the Terner Center for Housing Innovation at the University of California, Berkeley, where he also taught as an adjunct professor of economics. For more than four years, Issi served as the chief economist at BuildZoom, where he led research around metropolitan growth patterns, housing, construction trends and has been featured in major publications including The New York Times, The Wall Street Journal, Bloomberg and more. Concurrent to his last role, Issi advised the Rentonomics team at Apartment List on economic methodology and previously worked at OnPoint Analytics as an economist. He earned his Master of Arts in Economics from the Hebrew University of Jerusalem, graduating Magna Cum Laude, as well as a Ph.D. in Economics from the University of California, Berkeley. Issi can speak to a wide variety of trends within the housing market including inventory, affordability, urban development, economic shifts, mortgage rates, as well as offering context on monthly housing numbers and the impact to today's homebuyers.
Cheryl Young is a Senior Economist at Trulia. Prior to Trulia she was a consultant with the World Bank's Urban Development Unit. She has also served as an associate with Bankable Frontier Associates' housing finance practice, led a housing research program at the Centre for Development Finance—a think-tank in India and was a project manager for New York City's Department of Housing Preservation and Development. Cheryl holds a Ph.D. in City and Regional Planning from U.C. Berkeley, a Master in Public Policy from Harvard's Kennedy School of Government and a B.A. from Columbia University. She currently serves as a Member of the Board of Directors at the Tenderloin Neighborhood Development Corporation.
---
Trulia Brand and Business
Tim Correia | Follow @Timcorreia
Senior Vice President and General Manager of Trulia

Tim Correia leads the Trulia brand and business, overseeing all strategy, engineering, product, design and marketing. As a product-driven leader, he is focused on achieving Trulia's mission to help buyers and renters find the right home and neighborhood for them. Tim joined Trulia in 2008 as a senior software engineer, rising through the ranks to become a Vice President of Engineering. In that role, he led the development of Trulia's agent products and revenue systems. After the formation of Zillow Group following Trulia's acquisition by Zillow in 2015, Tim led the launch of the company's Premier Agent App. Tim can speak to the Trulia brand and business, leadership and change management and tech innovation.
Alissa Reiter
Vice President of Marketing for Trulia
Alissa Reiter leads Trulia's Marketing team and is responsible for overseeing brand and audience building efforts. She has over 15 years of consumer marketing and product management experience and has a passion for representing brands that impact the most meaningful moments in a person's life. Alissa is responsible for Trulia's first national TV ad campaign, "The House is Only the Half of It." She can speak about corporate and personal branding, the future of the neighborhood, communication in a digital world and women in leadership.