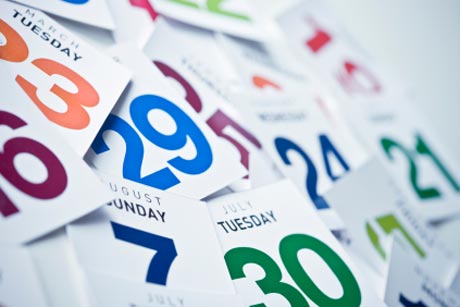 Moving goes a lot smoother when a schedule is developed and followed. There will always be a bit of tweaking along the way, so leave a bit of wiggle room in the plan. When should the organization begin? All cases vary a bit, but generally speaking, one month out is ideal.
It's time to set things in motion! This is the major planning phase of the move. The purpose is to take note of the entire situation and begin outlining the course of action.
Plan for the expense

If you're making a move because of a new job or a reassignment, talk to the appropriate department to find out what part of your moving expenses the company is willing to provide for and how much support is available.

It is then possible to determine how much of the expenses you will need to absorb and plan for that.

Organize and research

This is also a good time to create a spreadsheet of all expenses and find out which ones are tax-deductible.

Find a reputable moving company

It's important to get several written (binding) estimates and check them out with the Better Business Bureau. Establish what their insurance guidelines are, and confirm the pick-up and drop off times and dates.

Change your address

Inform the Post Office of your new address and when to begin delivering your mail to the new address.

The packing process will begin soon and you want to be prepared.

Begin to tidy up loose ends with your personal life

Inform organizations and clubs you belong to about your relocation as well as your children's schools, and take care of any paperwork and records concerns.
Take care of these items one month before your move and, as the date gets closer, you'll be prepared for the more specific necessary actions to take.