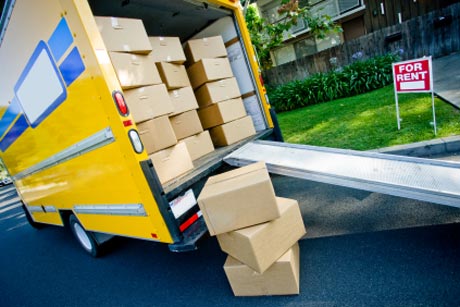 Whether you're moving yourself or just packing yourself and using professional movers, you'll want to know a few solid packing techniques.
There are a couple good reasons why: You want to keep yourself sane during packing, and you want to protect your possessions during the move.
Here are a few tips to follow when packing your items:
Use solid packing materials

This means quality moving boxes, instead of used moving boxes that might be damaged from previous moves. Use good quality tape, packing paper (instead of newsprint) and generous amounts of bubble wrap to protect fragile items.

Also, use dishpack boxes for dishes and glasses - they're extra strong to keep these fragile items safe. Use wardrobe boxes for clothes you want to keep on hangars, and use frame boxes for mirrors and pictures.

Don't put heavy items in large boxes

Those boxes will quickly become difficult to lift.

Be extra careful with fragile items

Although you might feel environmentally insensitive, use generous amounts of bubblewrap and packing paper to keep your items safe

Use a tape gun or movers' tape

Movers' tape can be easily torn in your hands, which greatly speeds up packing.

Pack heavier items in the bottom of boxes and place lighter items on top

Have a packing plan

Gather together everything you'll need for each room: boxes, packing tape and colored markers. Put the boxes together ahead of time.

Designate a marker color for each room, and use that room's color to mark the boxes that belong to that room.

It's also wise to number your boxes. Pack your least used items first, and label those boxes as 1, 2, 3, etc. When you unpack, those numbers will help you keep track of which boxes to unpack first - i.e. those higher-numbered boxes, which contain the items you use more frequently.

Make sure each box you pack is full before moving on to the next box - you don't want to leave half-packed boxes all around your house.

After you pack up a closet, you can then push the boxes in there, so they're out of the way in the room.

Spread out your packing so you're only doing a few boxes a day - that way you don't get overwhelmed.

Finally, read about others' packing experiences - you can learn a lot about what to do, and what to avoid, by listening to others.