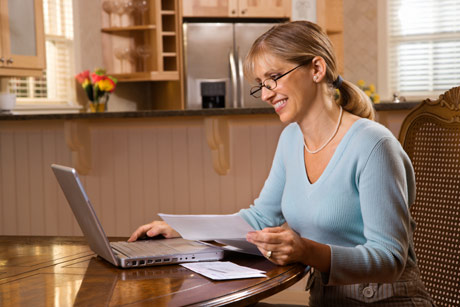 When you talk to friends and family about selling your home, many will give you the suggestion that to sell your home all you need to do is "put it on the internet." They may be right. As over 80% of buyers today begin their home search online, if you are serious about selling, using the internet as a marketing tool is a smart choice.
But what does it mean to put your home on the internet?
If we imagine the internet as a vast ocean of information, standing at the edge and throwing a random piece of marketing about your home in probably won't do you much good. Yes, your home will be "on the internet" but it will be highly unlikely to be found by a homebuyer. A better tactic would be to ask yourself: Where do homebuyers in my area go online to find homes? The answer to this question will be a good first step to unraveling how to market your home successfully online. Once you have identified these hotspots you will want to present your home in a visually appealing way and be prepared to handle any buyer inquires that are generated as the result of your online marketing efforts. Overwhelmed? Don't worry - it's easier than you might think.
To help, let's explore five ways to use the internet to market your home like a pro:
Marketing your home online isn't really work, it's fun. With multiple advertising venues to choose from you can be selective and creative about how and where you market your home. One secret to increasing your odds of success is to track your results. Keep a record of where people have seen your home online and what motivated them to contact you. This technique will allow you to focus your efforts on the most productive online marketing strategies and may just help you sell your home successfully on the internet.