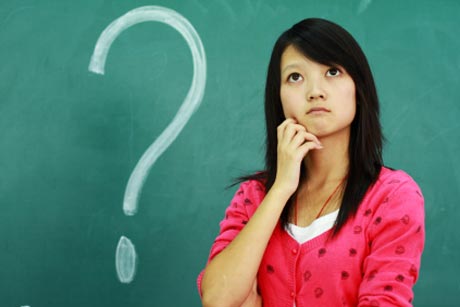 When choosing movers, it's important to have them come to your home to give you visual estimates so they can see exactly what you need moved. When they're in your home, it's also important to ask them questions about themselves and the moving company. Here are some to ask them - and the answers you should expect.
How long has the company been around?

A bad moving company won't stay in business very long, so if it's been around for a decade or more, that's a good sign. Also ask how many moves they do a year - the more they do of something, the better the odds that they're pretty good at it.

How do they price their moves?

This is a good test of their knowledge of the moving industry, and of their customer service skills. You want someone who explains the often confusing terminology in the moving industry, and not someone who rushes through their explanations or seems to be using insider language in an effort to confuse you. If you don't understand something, ask.

How long have they been giving estimates?

Experience counts for a lot - it's not easy tallying up the costs for moving quotes, so someone who's relatively new at it, or new to the moving industry, should be a bit of a concern, particularly if they have any problems answering your other questions.

What is my delivery schedule?

The worst trait in a mover is overpromising, either on price or when you can expect to get your things. You will receive your delivery within a particular time frame, so you should be wary of any moving company that tries to give you an exact date for your items to arrive - there are just too many things that could go wrong to foul those dates. Here's more information on moving company delivery windows.

Does the mover do any repeat work for businesses in the area?

Most movers have the usual canned references; avoid these. Ask instead if the moving company does repeat work for any area businesses - businesses won't put up with shoddy treatment, so if they use the same mover time and again, that's a great sign.

Are there any extra charges I could face?

In particular, ask about whether you'll pay for packing materials. A commonly heard complaint is that the moving company overcharged for packing materials that the customer didn't know about. And don't ask about 'hidden costs'. No moving company will admit to the costs being hidden. Instead, they'll say that they're in the contract. So ask to see all of the charges in the contract instead.

How will they handle a challenging or expensive item?

This is another test of the moving consultant's knowledge, as well as a test of how you can expect to be treated. A thoughtful and complete answer is a good sign that you will be treated thoughtfully during your move.