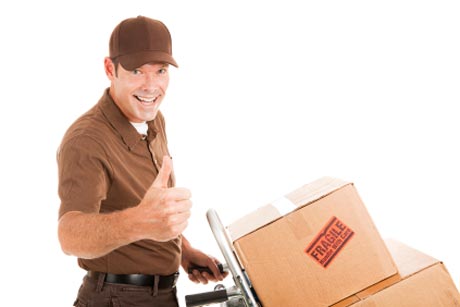 Moving is overwhelming enough even without the stress of finding a trustworthy moving company to handle all of your worldly possessions.
However, if you follow a few simple guidelines, you'll be a long way toward finding a quality mover - the first three in this list are by far the most important; follow these tips and you'll weed out 80% of the lousy moving companies.
Get in-home visual estimates.

The moving companies should see exactly what needs to be moved so they can give you accurate quotes. If you complete an inventory over the phone or on the internet, you will invariably miss things, which will affect your ultimate moving costs - and you don't want to spend your moving day bickering over the final price.

This will give you a good idea of a going rate. Don't go with the first mover you like, and definitely avoid the movers that are much cheaper than the others. Which brings us to...

Don't fall for the low-ball quote

After you have several quotes in hand, only consider those in the same range as the others.

Here's what happens with a low-ball quote: on moving day the movers say the inventory was wrong and you have more stuff than was estimated, or they charge you for a bunch of packing materials that other companies either include for free (like moving blankets), or use sparingly (gobs of tape for closing a box, at $6 a roll - trust us, this adds up).

Before you know it, the charges add up to at least as much, or more, than you would have paid had you gone with one of the other movers you looked at.

Choose a mover with a local presence.

Whether it's a locally owned company or an agent of the major van lines, they'll be more likely to come out to your home for a visual estimate, and you'll be able to visit their offices to ensure that they look professional. And keep in mind that if you're moving locally, dealing with a local mover will make it easier to handle any damage complaints after the move.

Check the mover's licensing

If you're moving intrastate, check with your local state authority about how your state regulates movers. If you're moving between states, check with the Department of Transportation. Here's how to check out your interstate moving company.

Check with the Better Business Bureau for numerous unresolved complaints about a mover

Also, ask for references (business referrals can be more reliable than personal referrals because they often engage in repeat business with the company), and go online and search for the moving company's name and 'reviews.'

When the movers visit your home to give you a visual estimate, ask questions

Make sure that you are comfortable with the answers to these important questions. You want to feel that the movers aren't just saying what you want to hear to win your business - there's a good bet that those who do so won't do a good job for you.

Common things to watch for:

Those that promise to deliver your things exactly when you want them. You should be given a window for when your items will be delivered, because precise delivery dates are beyond the control of most moving companies.

Movers that don't explain your moving insurance options very well. Even if you don't want insurance, you should at least have a good idea of what it is before you turn it down - it can be confusing.

Is the mover willing to match any ridiculously low price from other movers? If so, you'll probably face more charges later.