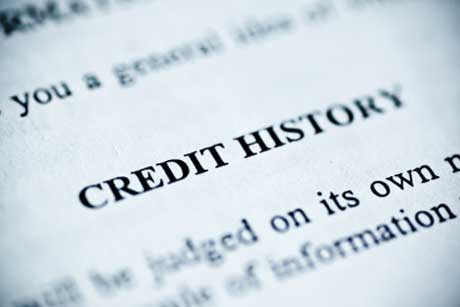 We all know that a good credit score is important, especially if you're looking to buy a house. But how is your credit score determined? How do you improve your credit score, and what matters the most when it comes to maintaining your good credit score?
Your credit score is made up of five different factors. Generally, a good credit score is in the mid-700s and higher. Here's how the score is calculated:
Payment History (about 35%)

This accounts for roughly 35% of your overall score, which is the largest portion of your credit score. Payments that are over 30 days late can impact your score negatively.

Amounts Owed (about 30%)

This doesn't mean you shouldn't borrow, but rather if you're in a lot of debt, it shows you're overextended financially. To prevent this category from being a negative factor in your score, make sure you don't charge over half the limit on all of your credit cards.

Length of Credit History (about 15%)

A long payment history is important for showing lenders you have paid your bills on time and are likely to continue to do so. Because this is the third largest portion of the five factors, make sure you don't cancel old credit cards as that deletes all of your credit history with that card.

New Credit (about 10%)

Opening numerous accounts in a short amount of time can be seen as risky, particularly if you have a short credit history. Each application for a credit card is an inquiry on your credit report, and too many in a short amount of time can negatively impact your overall score.

Types of Credit in Use (about 10%)

It's fine to be in debt, but make sure your debt is spread out between many different types of loans. For example, it's better to have some debt in credit cards, and the rest in a mortgage, car loan, and student loans, than it is to have all of your debt in credit cards.
If you don't have your ideal credit score, don't worry. There are many ways to improve your credit score, including programs such as Fresh Start from Quicken Loans. It all starts with getting your credit report, and pouring over every listed transaction. Make sure everything is correct, and dispute any false claims. Your next step is to create a budget that eliminates habits which lower your credit score. Regardless of what your score is, it's important to know which things impact your score more than others and how easy it is to improve your score to reach your financial goals.