Rev up your engines and get ready to hit the open highway, because the team from Magic Mike is heading out on the road. Channing Tatum, Joe Manganiello, and the rest of the Xquisite strip squad will be taking off from their home turf in Tampa, FL, and road-trippin' to lovely Myrtle Beach, SC, in the sequel Magic Mike XXL, which hits theaters on July 1.
In honor of this caravan of stripping sensations, we've compiled a list of XXL properties in the scenic beachside community that marks the destination of the scantily clad fellows.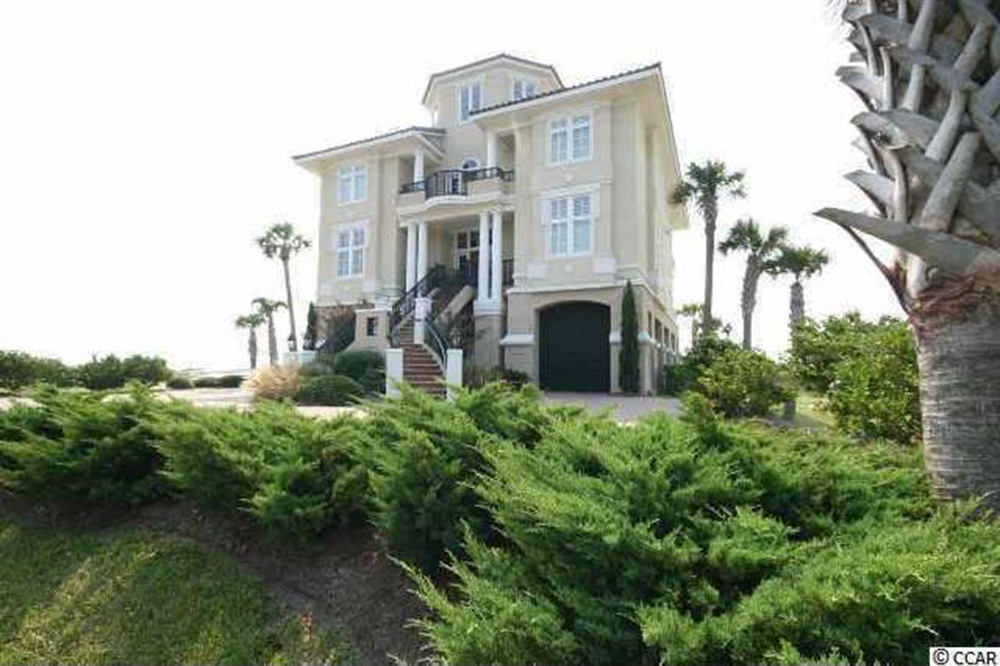 1. $3.9 million (click here for more photos)
If size matters, then this 39-acre lot will surely get the job done. This four-bed, four-and-a-half-bath spread is located right on the ocean in the prestigious Grande Dunes area. The 4,801-square-foot house is a towering beauty with a stucco exterior.
Inside, you'll find cherry and marble flooring throughout, including in the gourmet kitchen. A custom three-story staircase provides a regal sense of style, as does the wet bar, recreation room, elevator, and stunning views of one of South Carolina's most beautiful beaches. At $3.9 million, you're getting an XXL package at a reasonable price.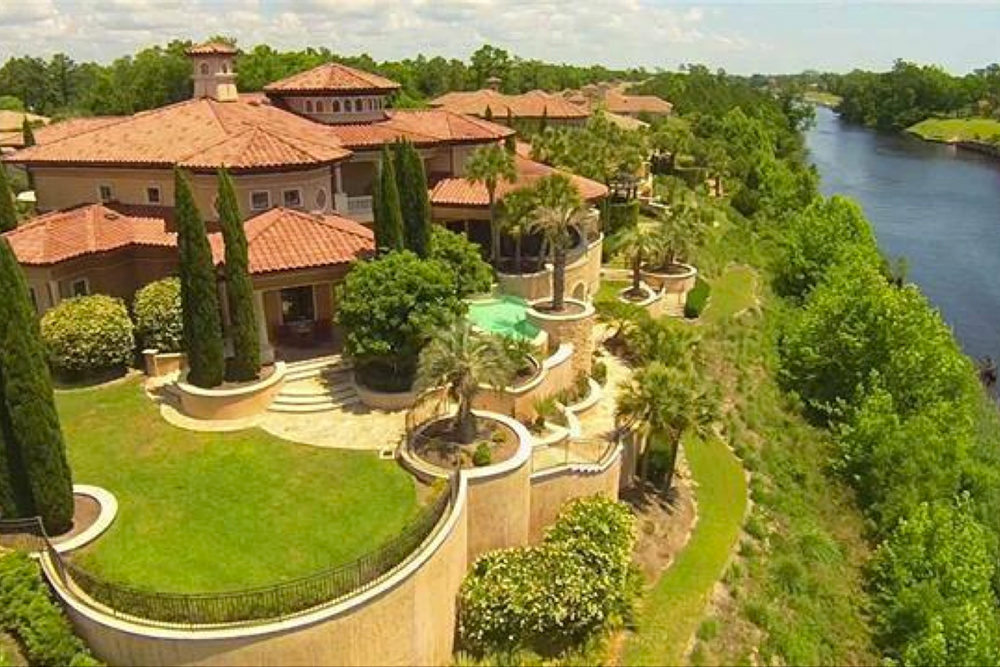 2. $3.199 million (click here for more photos)
If you want a taste of Tuscany without saying arrivederci to the sexy shores of Myrtle Beach, then you've found your future home right here in this 14,000-square-foot (yowza!) palatial spread.
Also in the luxe Grande Dunes development, this 1.75-acre heavy hitter overlooks the Intracoastal Waterway from almost every window. Those stunning views are complemented by sculpted interiors that include Xquisite (er, exquisite) crown molding, bronze fixtures, imported tile and marble, and wide-plank walnut floors.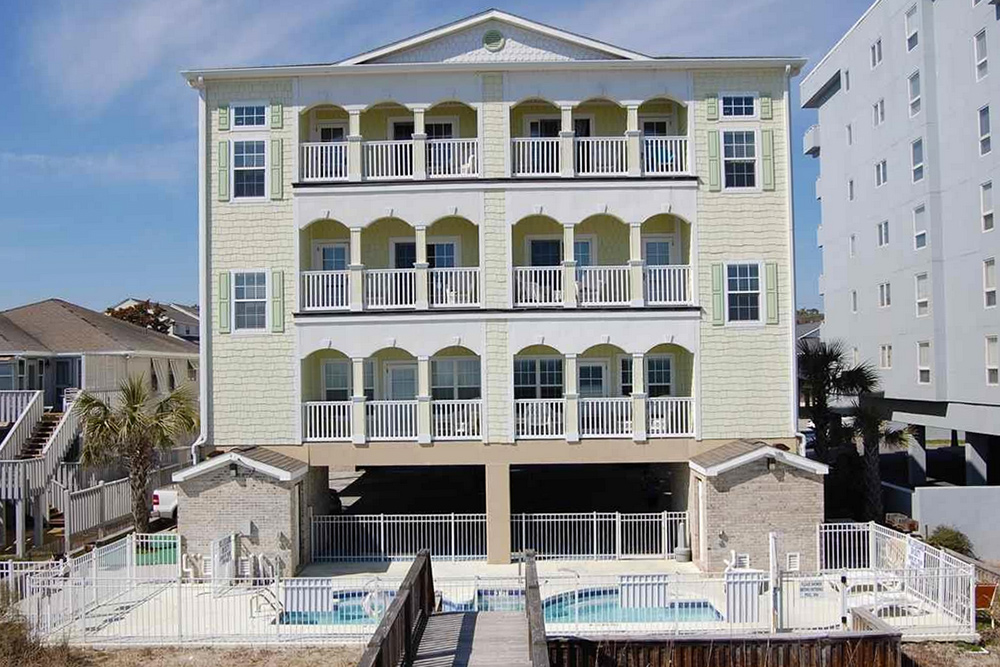 3. $3.2 million (click here for more photos)
Looking to shack up in the same complex as your hunky, frequently bare-chested colleagues? Head to this multifamily quad-plex located on the waterfront in Crescent Beach.
Aptly named Aces Wild, this four-unit space with a whopping 26 bedrooms is clearly on point for any caravan of strippers aiming to set up shop on the Grand Strand. Two of the units are six-bed, six-and-a-half-bath homes on the ocean, while the other two are seven-bed, six-and-a-half-bath units that boast ocean views.
They're perfect for any family reunion, sports team, or gathering of extremely hot male exotic dancers with names like Magic Mike, Dallas, Tarzan, and Ritchie. Oh, and each unit has a game room with a wet bar, in case you're looking to invite some friends over for late-night canoodling.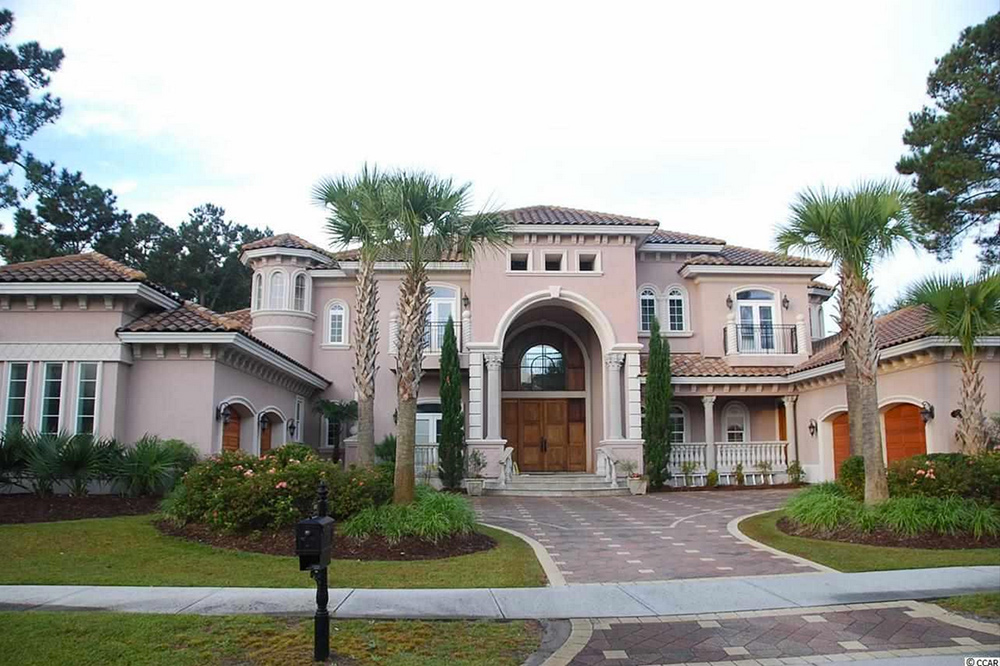 4. $1.569 million (click here for more photos)
If an XXL mansion is more to your liking, you'll fall for this five-bed, five-bath behemoth in the gated Grande Dunes Golf Village. With 9,901 square feet of space, this home is the perfect place for a party with your closest group of scantily clad friends.
Outside, a covered tile lanai with kitchen provides a place to cook up a storm for your party, while a large pool and Jacuzzi are the perfect spots to take a dip. (Clothing optional, of course.)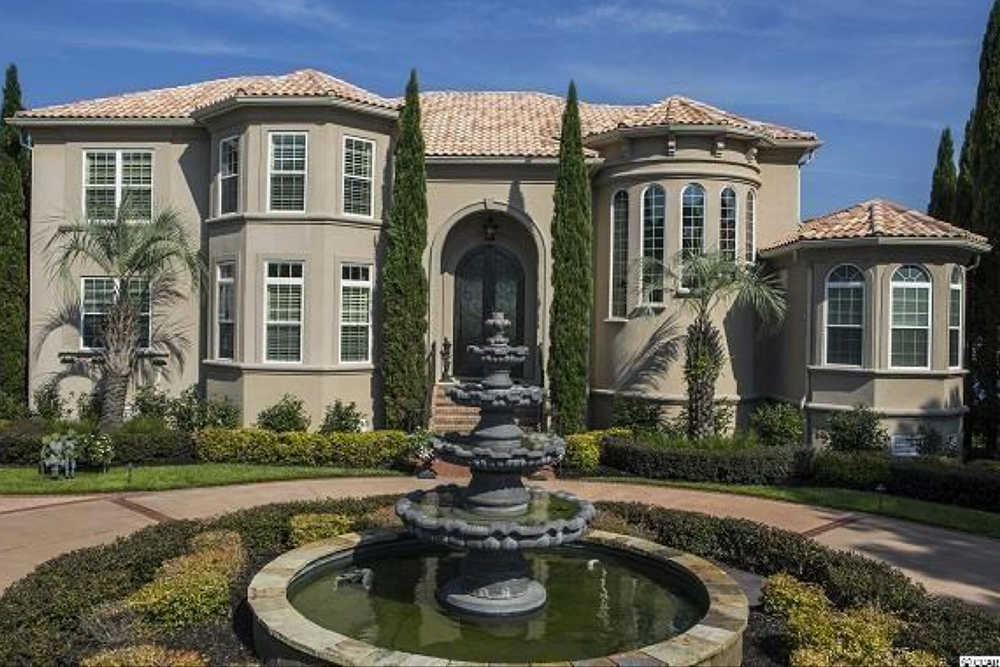 5. $1.594 million (click here for more photos) 
You'll have to save up a whole lot of dollar bills to snag this three-story, six-bed, five-and-a-half-bath home. But with exquisite architectural design and an underground geothermal heating and cooling system, it's well worth the cash.
Two screened porches, a heated pool, spa, and security system are everything you need to enjoy yourself away from the prying eyes of strangers. Luckily, the home also comes with a dock permit, so if you have a boat, you can sail away into the ocean for a little alone time.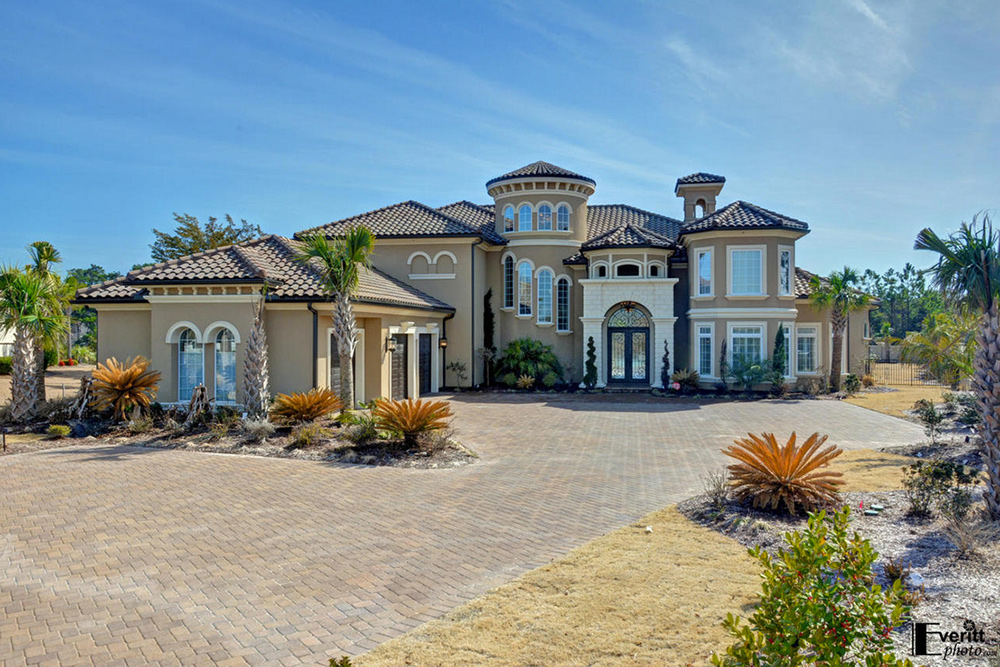 6. $2.788 million (click here for more photos)
With frontage on the Intracoastal Waterway, this 6,900-square-foot home in the gated Grande Dunes community has more than just stunning views to boast about, with its lush tropical landscaping, elaborate main floor master suite, and a gourmet kitchen with professional-grade equipment.
Host a Magic Mike screening party in the home theater or enjoy the great outdoors with a poolside soiree to show off that waterfall and grotto — along with your moves.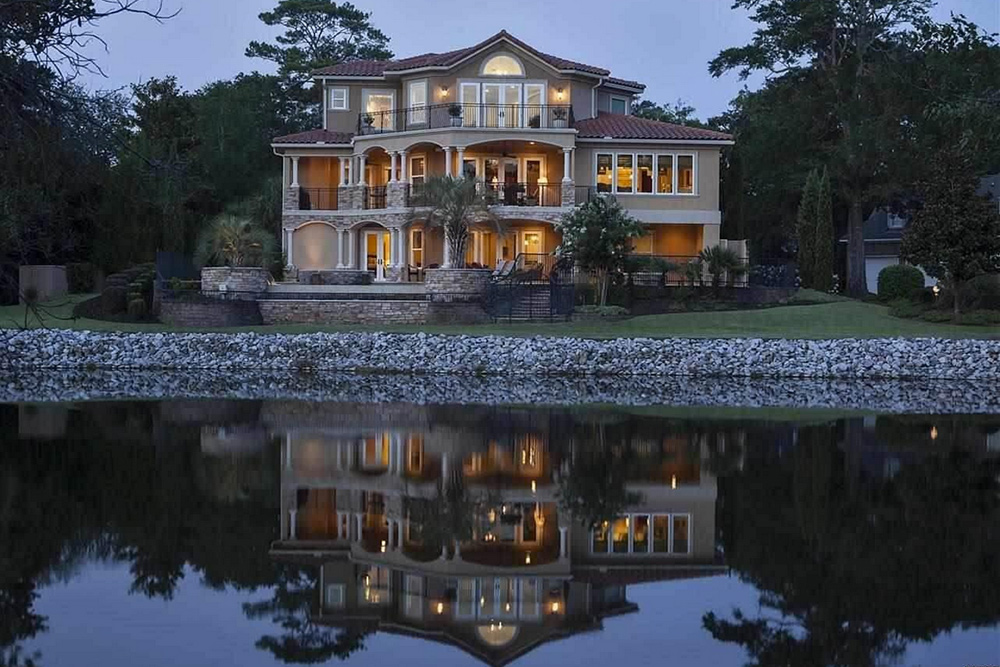 7. $1.999 million (click here for more photos)
Privacy may not be what comes to mind when you're thinking of Magic Mike and its crew of clothing-challenged cronies. But if you're looking for a luxe hideaway, this lakefront beauty at the end of a cul-de-sac is the secret love nest you're yearning for.
With five bedrooms and four and a half baths, this custom-built masterpiece also has more than 200 feet of waterfront space, including a private walkway that lands directly on the beach. You'll be frolicking in the sand in no time.