Whether you're front-porch sittin' or backyard-pool dippin', outside is the place to be in the summer. When it comes to amazing front porches, it doesn't matter if you've got real estate in Seattle, WA, or Pigeon Forge, TN —  all you need is a great view and a glass of something refreshing. Likewise, the recipe for a relaxing backyard space can be as dramatic as a modern plunge pool in Palm Springs, CA, or as simple as an all-natural, spring-fed pool in Stone Ridge, NY.
Check out these matchups of homes for sale on Trulia — from traditional designs to beautiful desert settings — then pick your favorite and share in the comments below!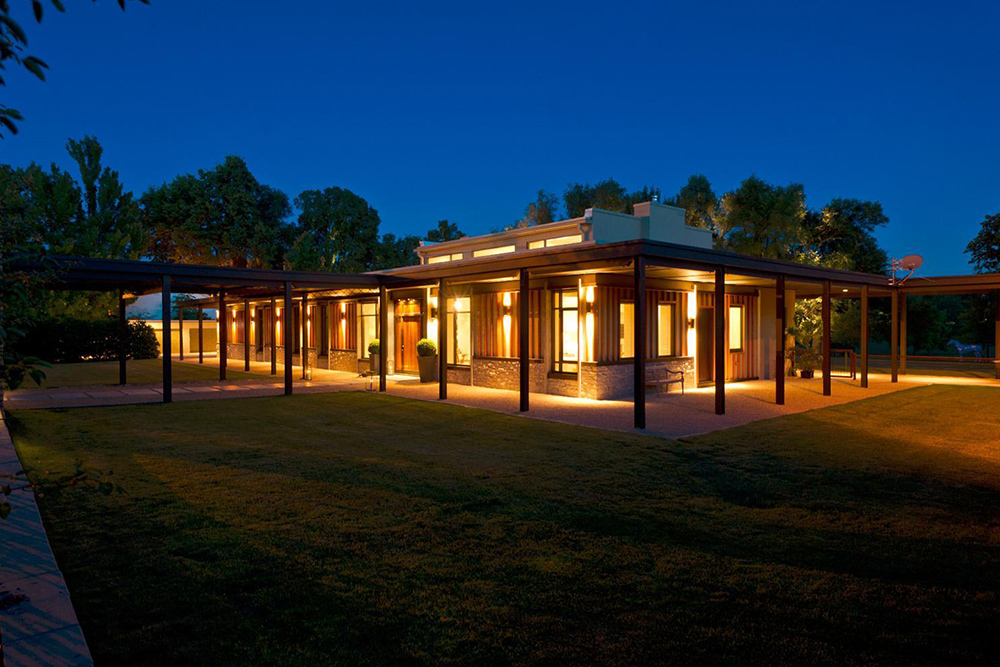 Once the headquarters of the Hillenmeyer Garden Shop, this home was designed by well-known architect Robert McMeekin and completely transformed in 2010. With more than 650 square feet of outdoor space on the ranch-style home's wraparound front porch, mint juleps and laughter are the perfect pairing here.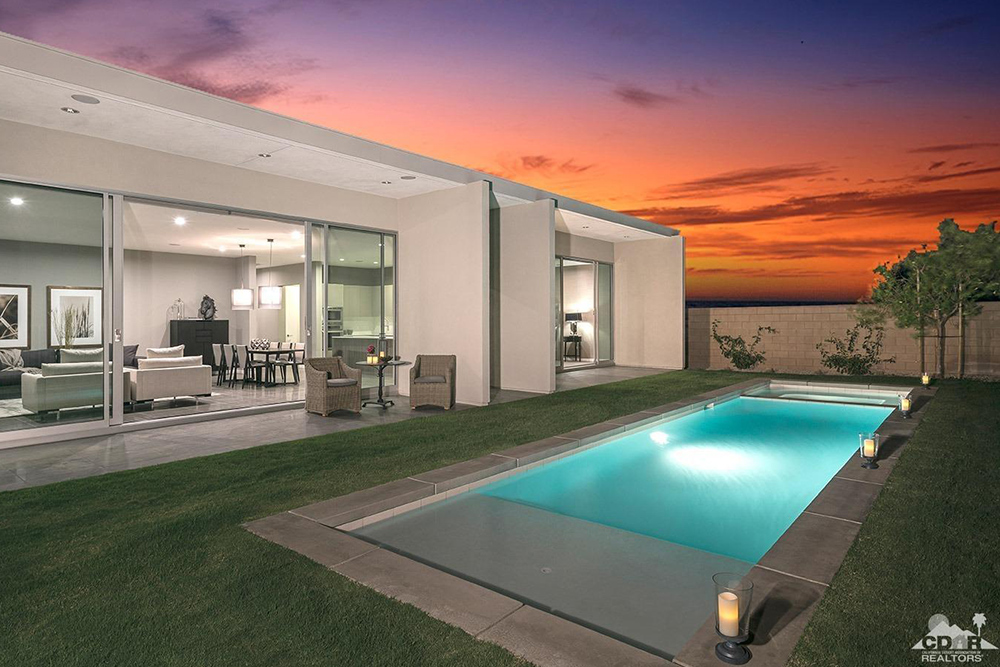 Soak in this award-winning home's custom-designed pool and spa any time of day. Take a dip during the early evening hours, and you may catch a few tequila-colored rays as the sun sets, then retire to the spa-like master bathroom, which features a large soaking tub.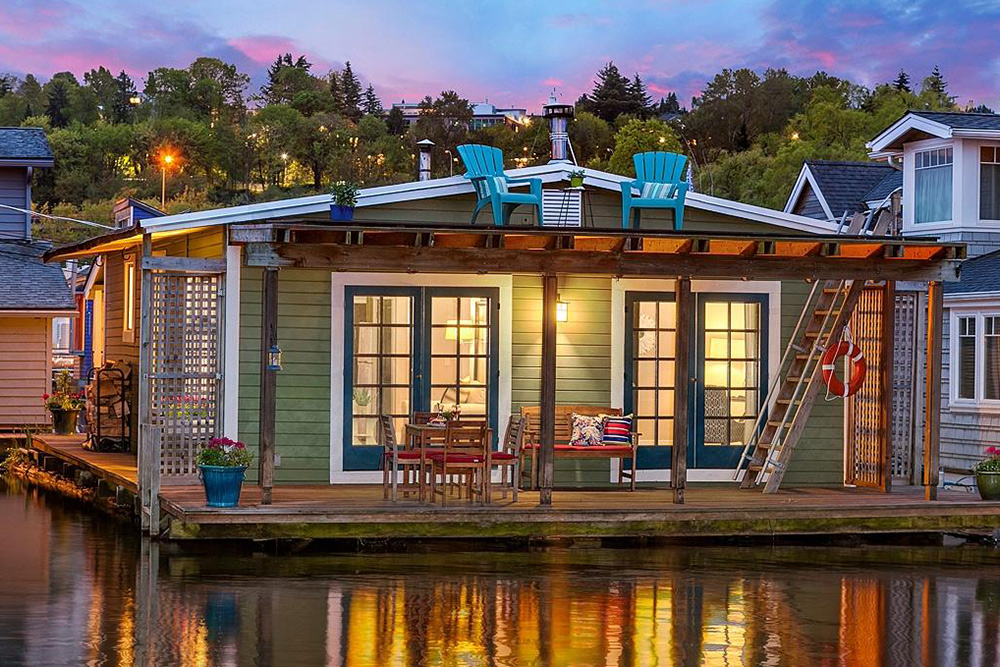 A front porch on the water? Move into this houseboat, where you can enjoy sunrises and sunsets from your double-decker porch that overlooks Seattle's Portage Bay, gather some herbs from the porch's side garden, and dine alfresco every day.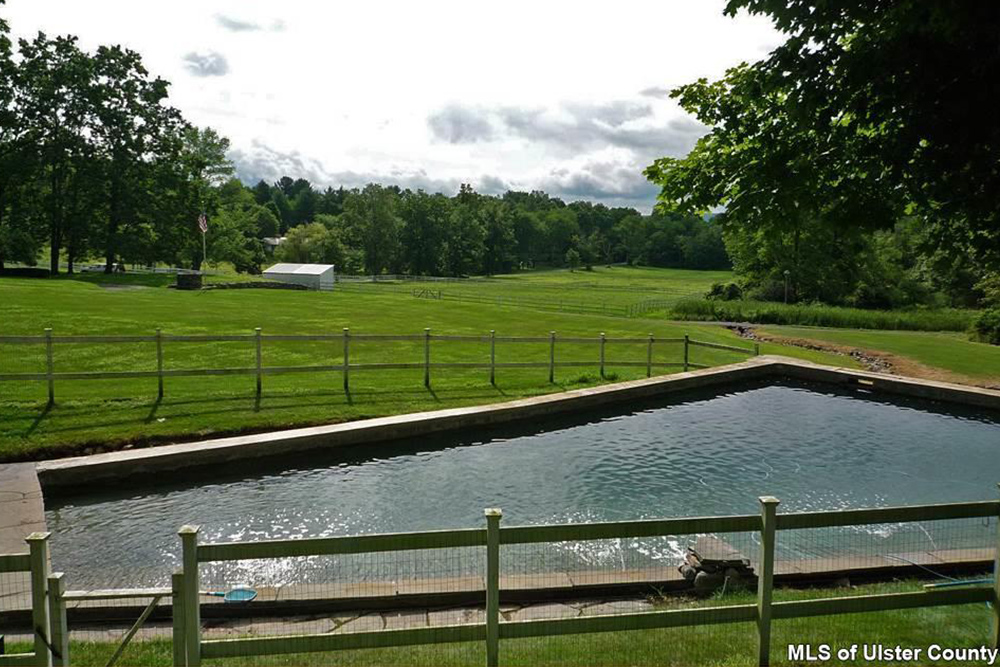 Dating to 1710, this property includes a horse barn, stream, trails, and views of the Mohonk mountain range — plus an in-ground, stream-fed pool. Perfect for cooling off after a horseback ride, the pool overlooks a large grassy pasture and is surrounded by natural stone that complements the home's Dutch stone style.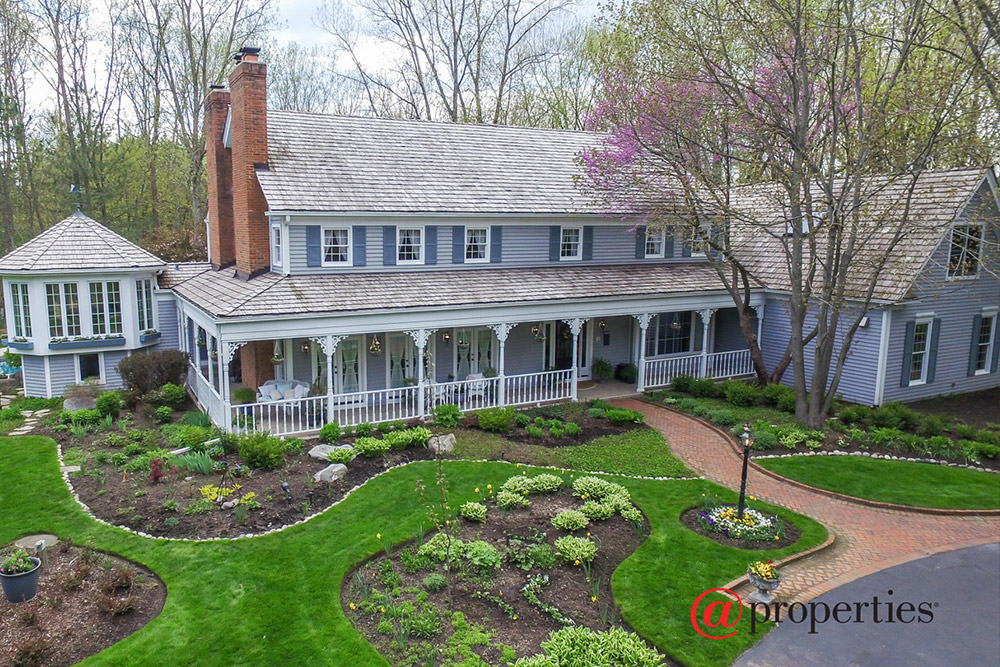 Nestled among perennial and vegetable gardens, wildflowers, and a spring-fed pond, this five-bedroom home requests of its new owners only a little time relaxing on the traditional wraparound front porch. The porch is highlighted by white trim and intricate details, complete with a porch swing and rocking chairs.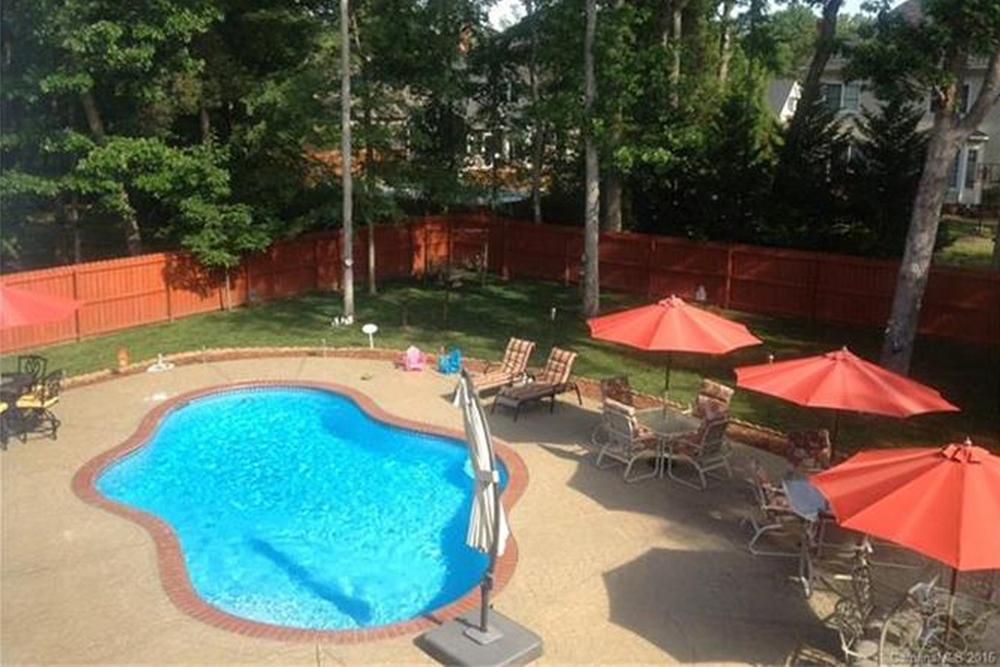 For those who want an in-ground pool to host barbecues and cannonball with the kiddos, this four-bedroom home delivers. The property doesn't skimp on space either. With a fenced-in backyard surrounding the stamped-concrete patio and pool deck, you'll enjoy privacy while splish-splashing away.
Flanked by desert mountains and hills, this home's front porch is the perfect spot for some time in the shade, but you can also relax on the back deck or rooftop balcony. And when you're not spending time outdoors, you'll enjoy the home's amenities, including granite counters and Viking appliances in the kitchen.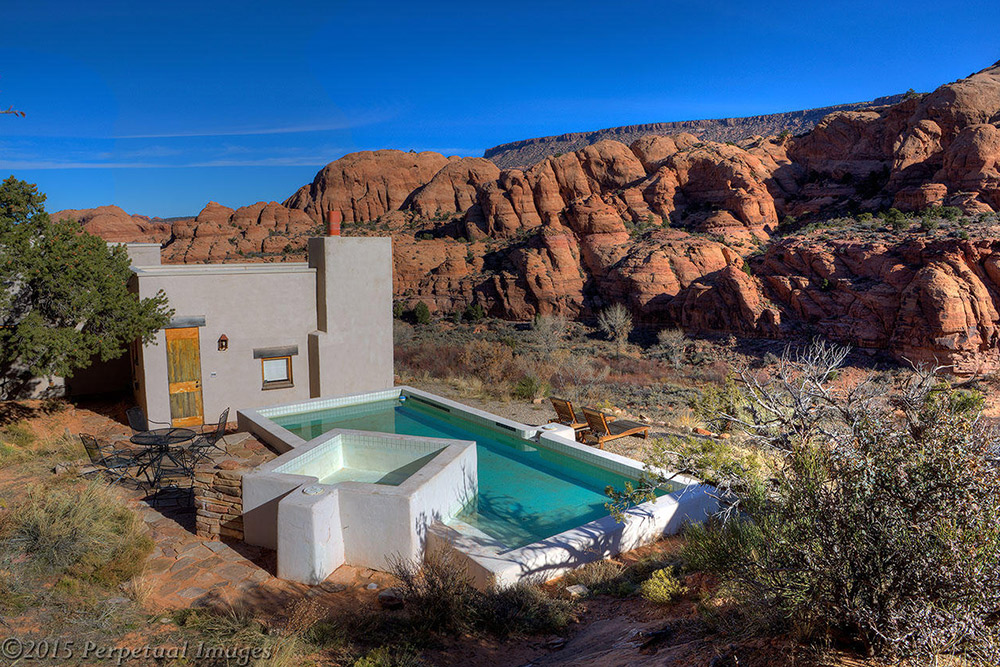 A pleasant contrast to the surrounding desert, the waters at the Wilderness House's bright pool are far from an illusion. The home was built into a rock cliff in its own private valley and features a guesthouse and large patio in addition to the in-ground pool and spa.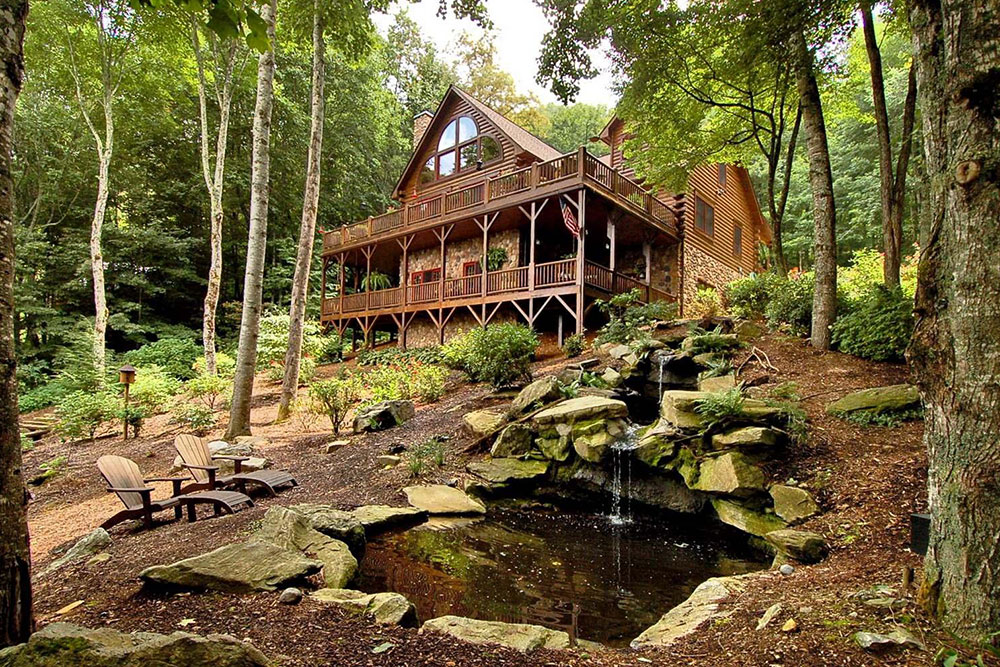 Tucked away in rural, mountainous North Carolina, this home offers a two-story porch that overlooks a rolling stream and waterfall. And with a fire pit out back and log cabin style, the home provides the perfect setting for a weekend getaway — or relaxing weekdays — spent with the entire family.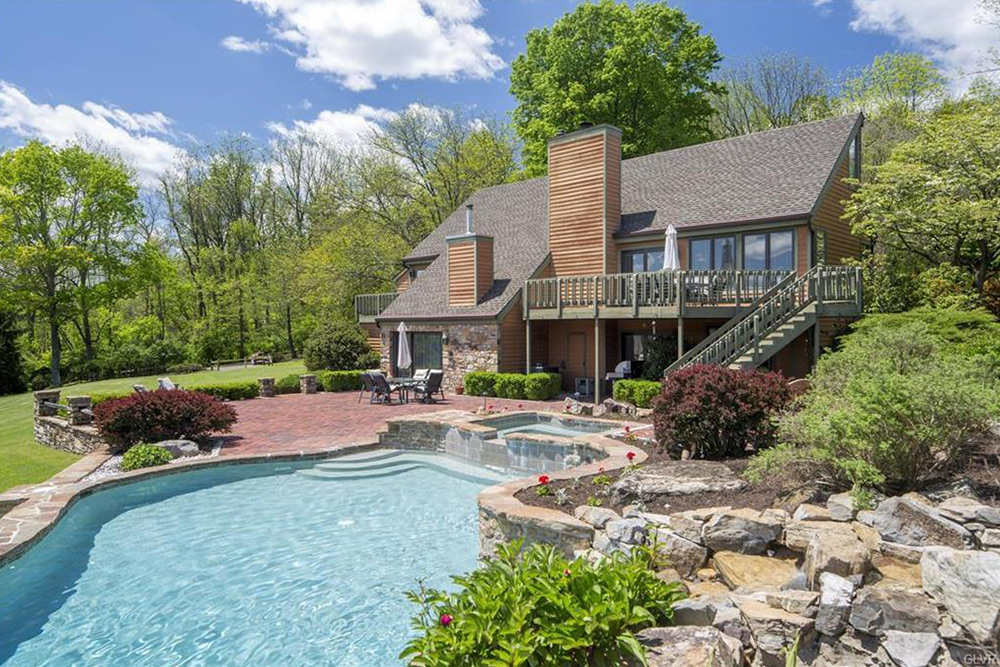 Enjoy your personal, artistically designed waterfall with water that floats from the hot tub above into the larger pool below. In addition to the sleek pool and spa, the home sits on Cooks Creek, excellent for trout fishing (and further relaxation).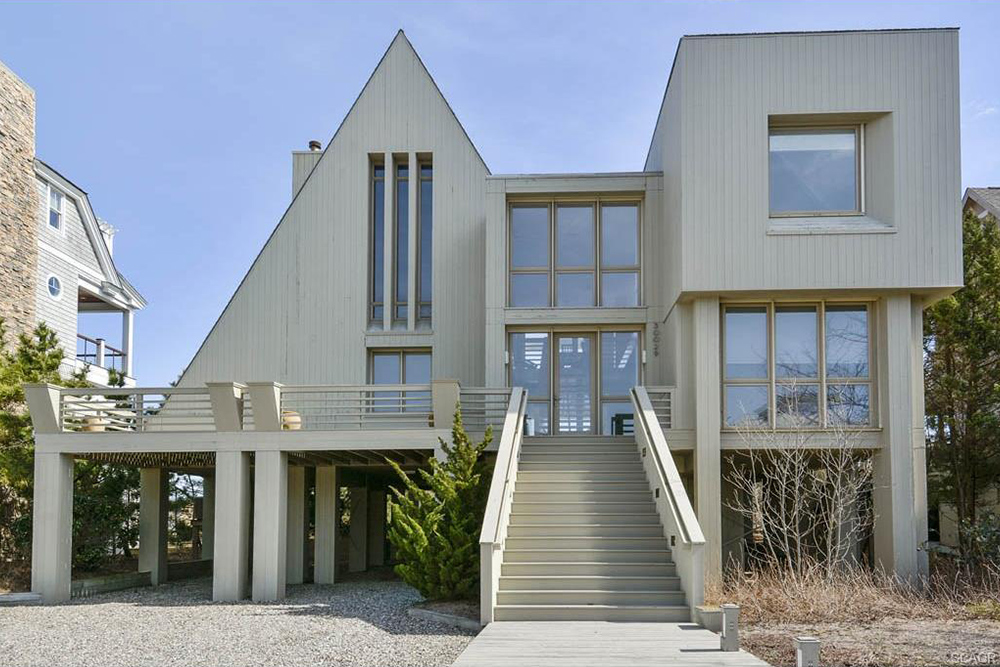 Welcome guests to your beach house with refreshing drinks and a soak in the peekaboo views from this home's wraparound front porch. The ocean peeks through large windows and walls of glass — just a glimpse of what's to come for the weekend ahead.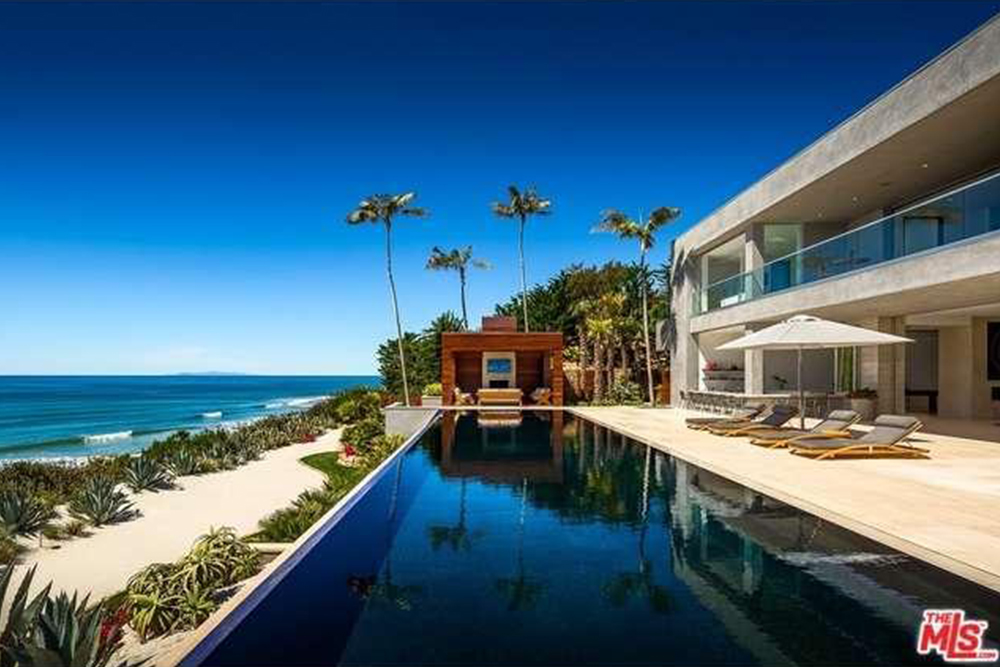 Swim parallel to the ocean in this home's rectangular infinity pool, which features views of the home's private beach, a large cabana area, and an indoor-outdoor bar. When it's time to venture into the Pacific, you'll already be on some of Malibu's finest frontage for catching waves: The neighborhood is well-known for having incredible surf break.