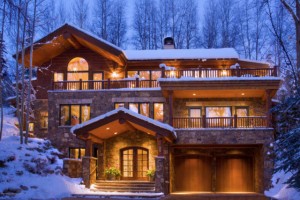 The polar vortex has sent a shiver across most of the country, and no homeowners feel the tingle of frostbite and frozen pipes more than owners of older homes. Is it too late to tackle these cold-weather issues? Not necessarily. Making some of the actual repairs may pose a challenge when the snow is 4 feet deep, but now is the perfect time to turn your attention to fixing all those coldhearted problems.
Out of snow, out of mind: Winter is hopefully more than halfway over, and yet more freezing temps are headed our way. It's a great time to prioritize those older-home winter upgrades while they are still "fresh-frozen" on your mind. Come the warming thaw of spring, these winter repairs will take a back seat to the great outdoors and backyard of your home. You won't give them a second thought until next winter — when the snows pile up again.
List now, tackle later: Here's a hot tip: Put together your list of repairs now. Start testing all your winter systems now and list them for spring. You never want to try to do any major winter repairs at the height of the season. Why? It's simple — have you ever tried to get an air conditioning system repaired during a heat wave? Not only is it impossible to get anyone on the phone, but also once you do, their prices go up exponentially as the mercury rises. The same is true for major winter weather. You will want to make the big repairs in the off-season.
Heating system: How has your heating system been operating this season? Is it time for an upgrade to a newer one? Many new energy-efficient systems are out there now. Start looking online and asking for recommendations now for local HVAC dealers and heating/air specialists. Mark your calendar to start getting estimates in April.
Heat in the palm of your hand: The newest and surprisingly inexpensive way to manage your heating systems and bills is right in the palm of your hand: the new generation of "smart" thermostats. They are totally programmable, have user memory, and you can control them from your smartphone or computer at work! Lots of options are on the market. I installed a Venstar set of thermostats in my home and couldn't be happier. Nest is also a very popular option. Now you can turn on the heat downstairs when you first wake up without ever leaving the comfort of your warm bed upstairs! Trust me — I have done this on many cold mornings.
Ducts: It's not only more efficient to have clean heating ducts, but it's healthier too. If you have a forced-air system for your heating and air, you'll want to line up a company to come out and do a big sweep.
Drafts and cold: Stand by a window or lean beside a door. Are you getting a blast of winter, even though you're inside? If so, you have drafts. And you have windows and doors that don't shut properly, aren't sealed all the way, or have cracked caulking or trim that will need replacing. Now is not the right time to do it, but it is a great time to identify those cold-spot trouble spots!
Hidden in the attic: Newer homes have much higher standards for insulation than older homes. Chances are, the only thing you'll find in the attic of most older homes is boxes of holiday ornaments or discarded yearbooks, toys, and clothes. This is the time to put a layer of insulation between those rafters. Insulating your attic and crawl spaces is critical to keeping your home energy-efficient in both the winter freeze and the summer bake.
Roofs and gutters: This season has brought record levels of heavy snowfall. Your roof, gutters, and spouts are probably strained, cracked, bent, and covered in debris. Once you can actually see your roof and gutters again, it's time for a thorough inspection, and any repairs should be done before the end of summer.
Driveways and walkways: With all this snow, they have surely taken a beating. Shoveling, snowplows, and salt to melt the ice can all eat away at your driveway and sidewalks. Once the snow has cleared, walk the exterior and get ready for some resurfacing. And just in time for spring, when curb appeal is back!