You love​ the Napa lifestyle. The Napa prices? Not so much. If your budget is more "house blend" than "rare vintage," you might assume that you're priced out of a life among the vineyards. Not so. We found four wine country towns where you can sip local vino on your patio without dropping a fortune on your house.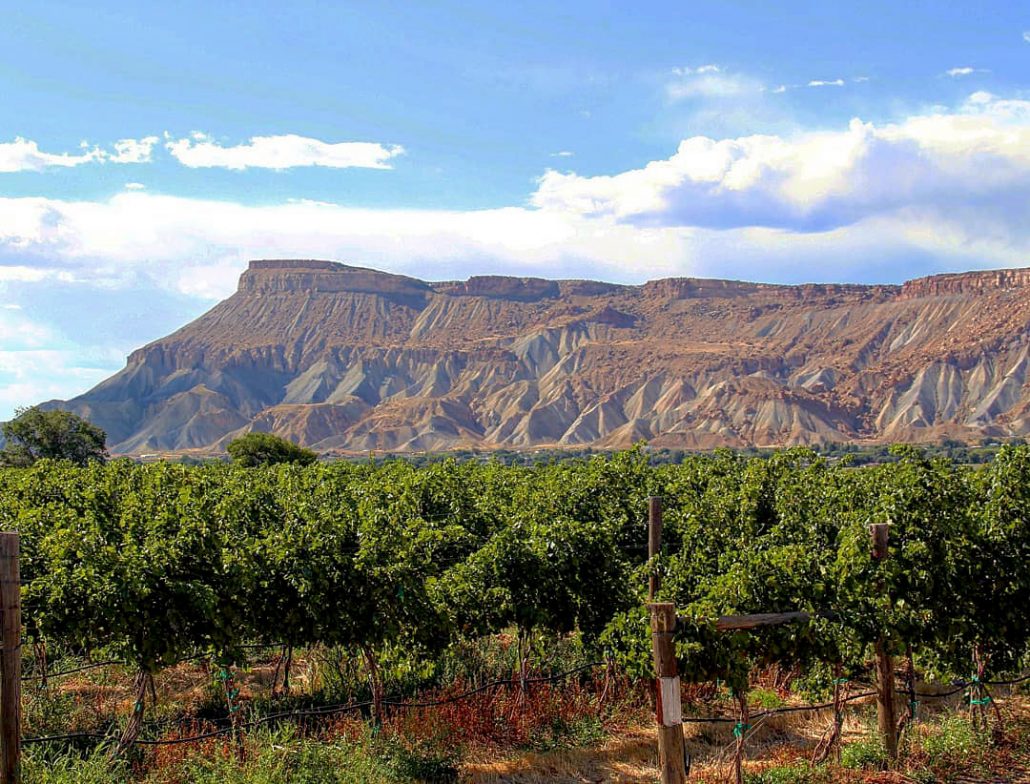 Like Traverse City, Palisade has a microclimate that allows the area to grow produce you wouldn't think was possible in Colorado. Its most notable crop is wine grapes—the area is home to two-thirds of the state's vineyard acres and a quarter of its wineries. Orchards, vineyards, tasting rooms, and wineries are everywhere in this small town, and they're all full of local Chardonnay, Merlot, Cabernet Sauvignon, and Sauvignon Blanc. At Varaison Vineyards and Winery, locals show up on Fire Pit Fridays for s'mores and wine tastings. Residents enjoy outdoorsy adventures at Mount Lincoln and Mount Garfield and weekend festivals like September's Colorado Mountain Winefest.
With wineries are spread throughout town, locals are never far from one, regardless of their address or budget. Here, living near a winery doesn't require a million-dollar bank account. The good life can be had with a median sales price of $296,500.
Interested? You can have your own view of the mountains from this tidy five-bedroom for sale in Palisade for $339,357.
---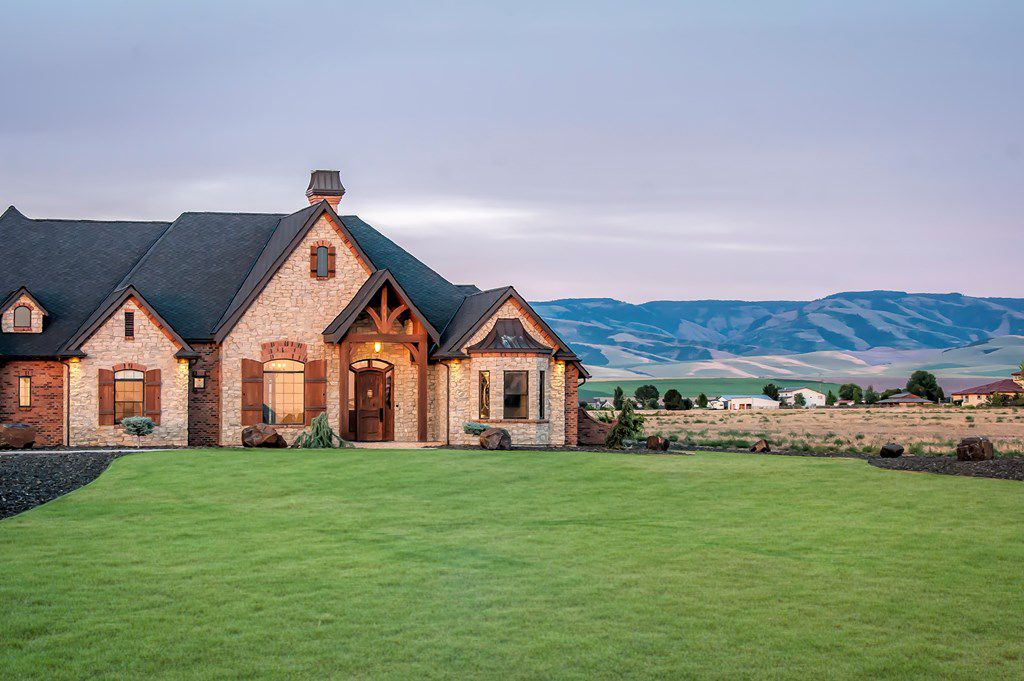 When Italians started immigrating to Walla Walla in the late 1800s, they came with a gift: winemaking know-how. Unfortunately, it would take nearly 100 years to figure out how to make grapes survive the often-fickle weather here. Today, the area is knowns for its Cabernet Sauvignon, but you'll also find plenty of vines producing Merlot, Syrah, Cabernet Franc, and Malbec. There are more than 120 wineries in Walla Walla, including one owned by NFL star Drew Bledsoe and a mini-winery cluster on the grounds of the local airport.
Though locals take their wine seriously, the Walla Walla vibe is as light-hearted as its name. This is a city where one of the best restaurants is found in a gas station—Andrae's Kitchen, run by acclaimed chef Andrae Bopp. And in the wineries around town, you're likely to find winemakers mixing with patrons, or in the case of Julia Russell of Mansion Creek Cellars, teaching them flamenco moves.
Though still somewhat under the radar as a wine region, Walla Walla is getting more attention all the time. Get ahead of the crowd while the median sales price is a friendly $252,111.
Interested? This three-bedroom charmer is available now for $250,000 in Walla Walla.
---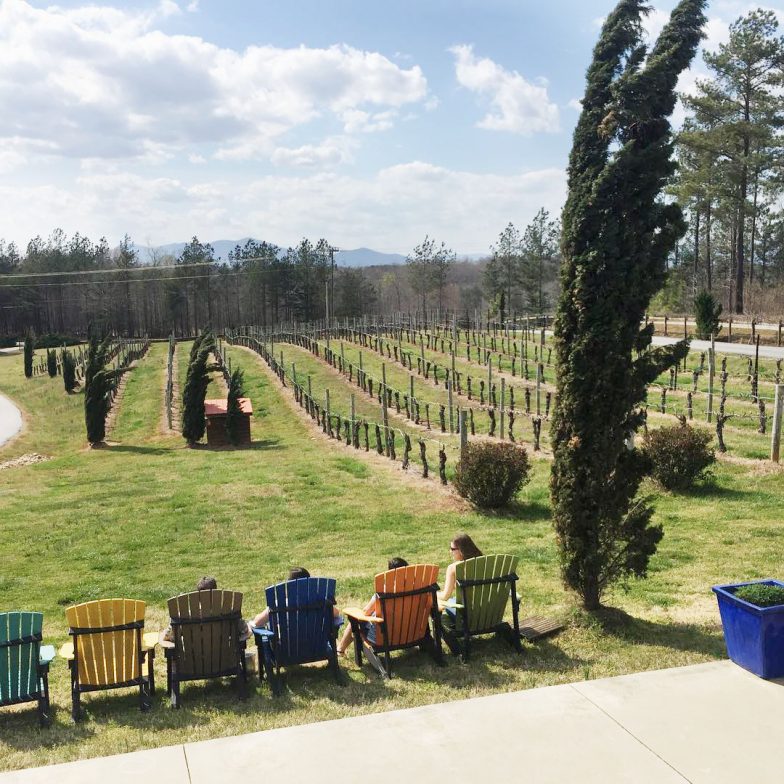 This small town of 1,700 in the heart of North Carolina's horse country has a well-deserved reputation as an oasis for the arts. Many artists, actors, and writers (including F. Scott Fitzgerald) have lived in this town near the Blue Ridge Mountains.
Locals and visitors love the galleries, independent bookstores, and restaurants along Trade Street, but the Tryon Foothills Wine Country has become an even bigger attraction. Protected from extreme weather by the mountains, the Tryon Foothills have the longest grape-growing season in the state. In fact, the area has been famous for its prime grape-growing conditions for well over a century. Today, the area produces a large variety of wine grapes, including Cabernet Sauvignon, Merlot, Cabernet Franc, Chardonnay and Sauvignon Blanc. At Mountain Brook Vineyard, grapes are harvested entirely by hand. And over at Overmountain Vineyards, a father-daughter team handcrafts French-style wine.
Interested? Even the address of this sunny two-bedroom in Tryon is right: it's on Vineyard Road. And at $269,500, it's less than the median price of $288,500.
---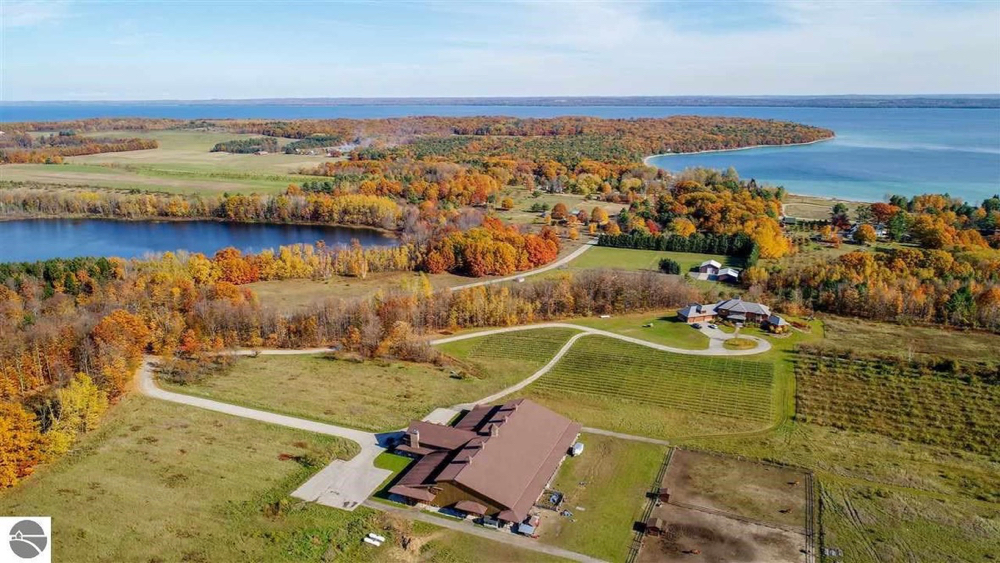 The mountain-like dunes on the shores of Lake Michigan aren't the only quirk of geography for Traverse City. Its location near the lake gives the city ideal conditions for producing cool-climate grapes, a feat not possible anywhere else in the region. Wine experts love the area's Rieslings, and both Chardonnay and Pinot Noir are popular Traverse City varieties, too. And there's more praise still for the natural beauty at the area's 35 wineries, especially those on the panoramic Leelanau Peninsula. Whether you're gazing over Grand Traverse Bay from Chateau Chantel or at the rolling fields of lavender of Brys Estate, the views pair perfectly with the wine.
Though Traverse City is a favorite among summer vacationers, it doesn't shut down after the high season. Most wineries remain open year-round, and the arts and entertainment scene stays busy with galleries, events, and film screenings at the restored vintage State Theatre. With a median listing price of $220,650, you'd have room in your budget to explore it all.
Interested? You can find an adorable three-bedroom for sale in Traverse City for $229,900.
---
Ready to find the wine-country home of your dreams? See what's available now on Trulia.