It may have been built in 1961, but Leisureland is still the height of desert life.
Arriving in Coachella Valley's Palm Springs, you can't miss the revival taking place. The mid-century style more in fashion than ever, luring design lovers to a place that perfectly showcases the ease of indoor/outdoor living in the desert. Once the stomping grounds of iconic stars like Frank Sinatra, Elizabeth Taylor, and Bob Hope, Palm Springs is pulling in a whole new wave of high-profile enthusiasts, from Leonardo DiCaprio to the Obama family, thrilling locals with a thriving cultural scene and updated aesthetic.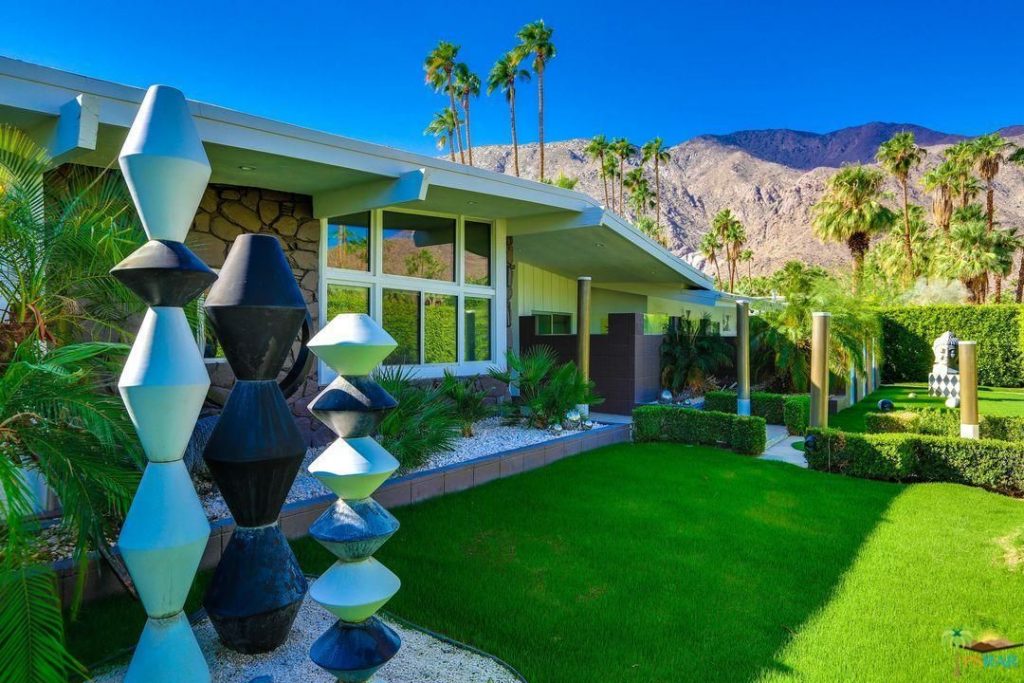 Leisureland is a perfect example of an updated desert style. It's a mod home designed in 1961 by the distinctive Palm Springs architect Charles Dubois, but it was recently refreshed to maximize its entertaining potential. The house features the hallmarks of classic Palm Springs real estate—views of the mountains, outdoor space, floor to ceiling windows—but also offers an updated pool and a bigger floor plan.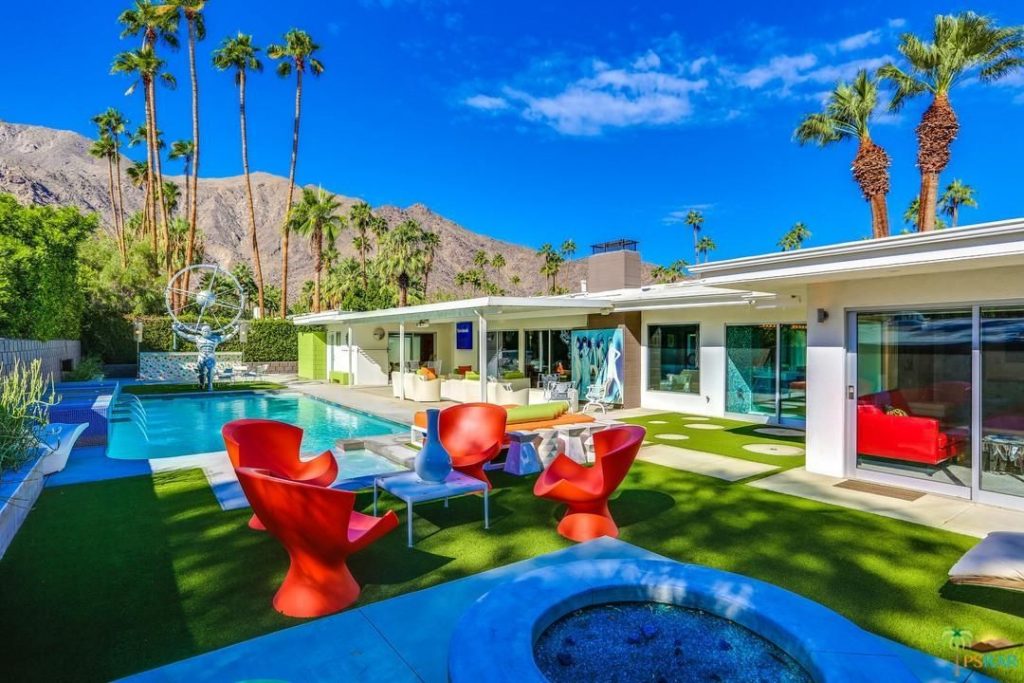 From 1945 to 1975, many American tract homes were built using fiberglass, concrete, and composite materials. "The Palm Springs 'swells' did not want to sacrifice style, though," says Mike Rivkin, owner of Antique Galleries of Palm Springs. "Those mid-century modern homes," he says, "are the desert's iconic homes of today."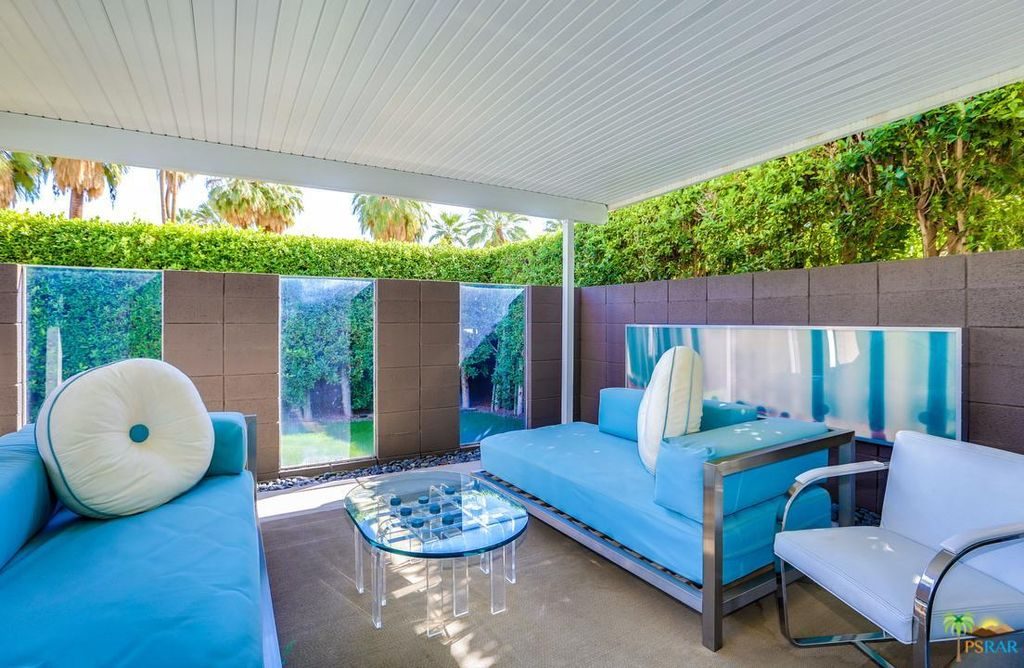 Part of the appeal for today's buyers is that mid-century modern, or "mid-mod," architecture makes great use of Palm Springs' biggest asset: its desert climate. "The mid-mod lifestyle is outdoor-oriented, as you would expect," says Rivkin. "Views are to be contemplated and enjoyed."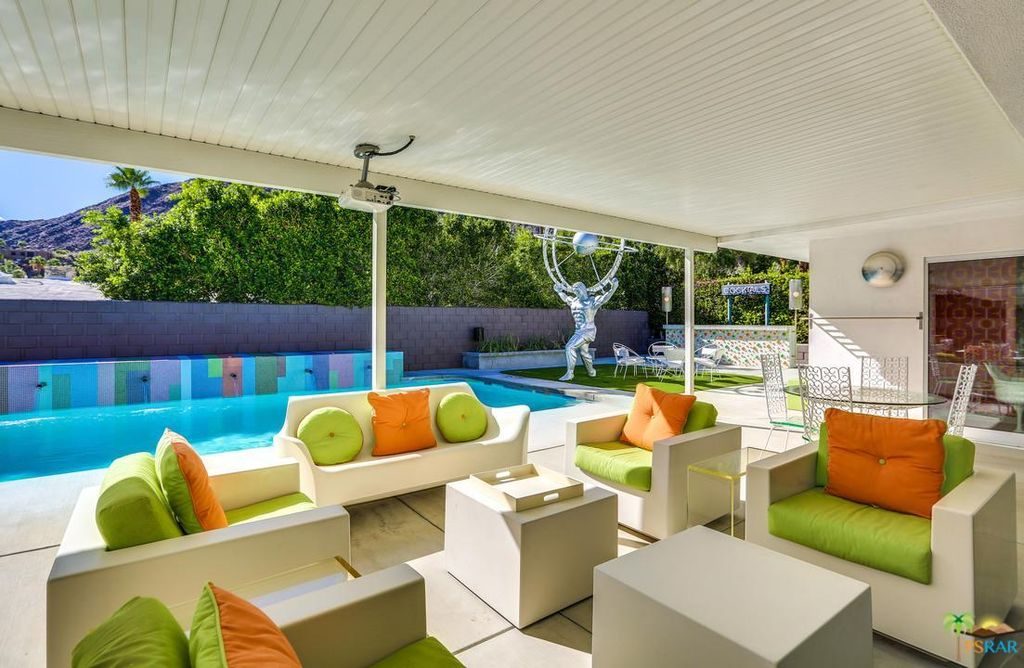 That's easy to do from Leisureland's backyard. The San Jacinto Mountains loom just beyond the property's fence, providing a beautiful backdrop for the pool and the massive status of Atlas that stands beside an outdoor eating area.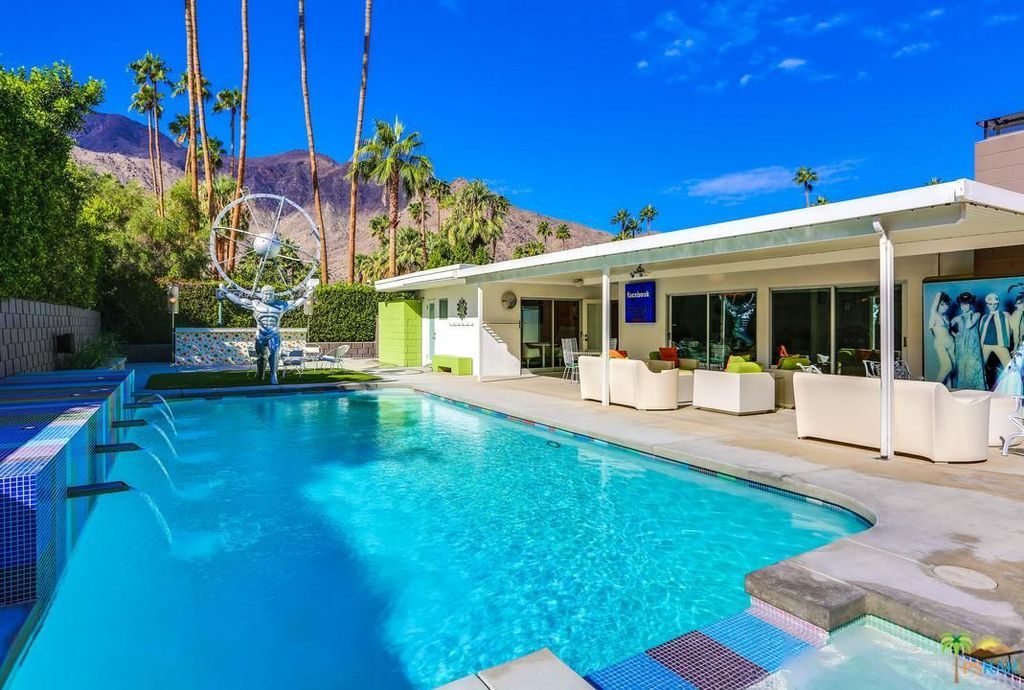 Inside, this 3,000-square-foot, four-bedroom, four-bath home is decked out in an updated take on the mid-century Palm Springs aesthetic. Style icons adorn the walls, ultra-mod furnishings outfit each room, stunning tile work lines the bathrooms, bedrooms have psychedelic walls, and a sleek turquoise and white kitchen comes replete with updated appliances. The home has also been expanded to 2017 standards: larger master bedroom, more bedroom suites, and a media room.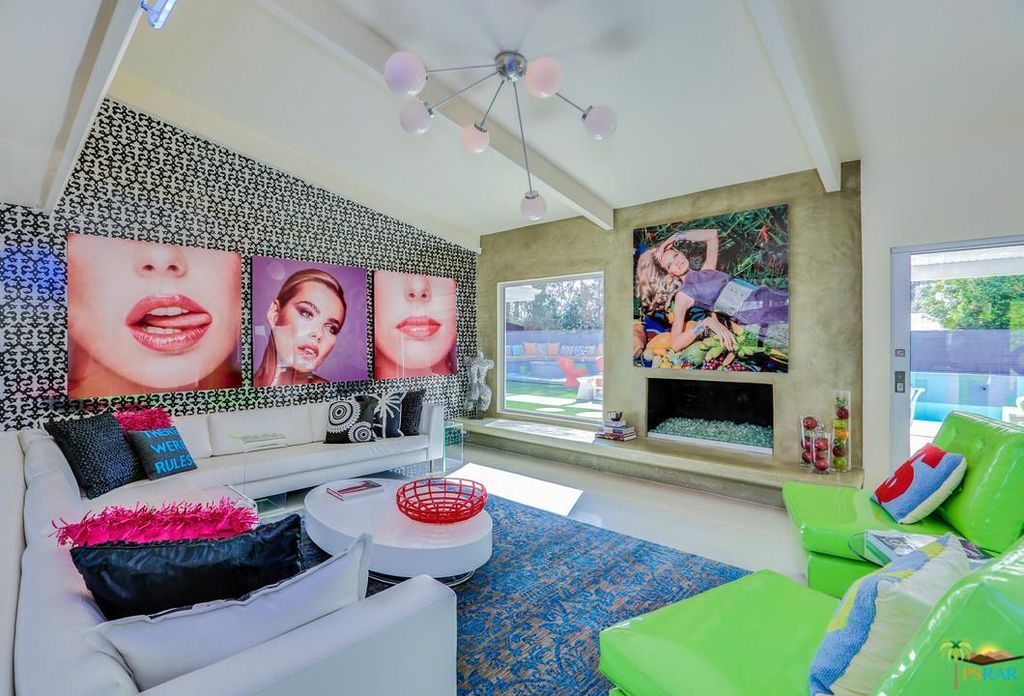 This home, like many mid-modern houses, is designed for entertaining and socializing. "Most modernist furniture is built for style over comfort. It encourages movement and mingling," says Rivkin. It's probably why buffets and potluck dinners were a popular way to entertain then…and now, in Palm Springs.
With its dramatic decor, entertaining patios, and colorful pool,  you may never want to leave the fully-walled and gated privacy of Leisureland. But that would be a mistake: this house is steps from the Uptown Design District, a neighborhood with 50 unique boutiques, retail shops, restaurants, coffee houses, and art galleries.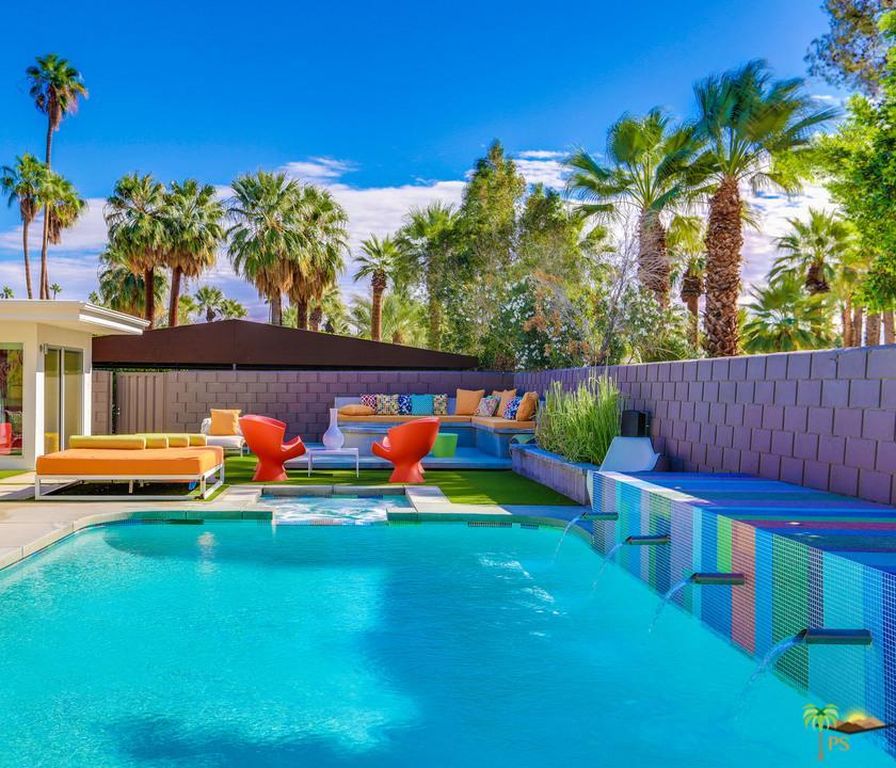 Mid mod is a particular aesthetic. If you love it, Palm Springs is your place. The fun of finding a Leisureland is that just looking at the photos of it can inspire your own design thinking, making you imagine the Palm Springs way of life in your own home.