House hunting is sort of like starring in an adventure movie. You've got to be ready for just about anything, and you never know what will happen next. When it's time to start searching for a place where you can be #TruliHome, it's not a bad idea to take a cue from Mr. Time Travel himself, Marty McFly.
Here are a few lessons you can learn from McFly's encounters with the space-time continuum in the Back to the Future series, which solidifies its role as a vintage classic as it celebrates its 30th anniversary this month — whether you're searching for a futuristic home for sale in Seattle or a retro home for sale in Atlanta.
1. You'll know a good thing when you see it
When it comes to people, Marty McFly has great instincts. He's loyal to his girlfriend, Jennifer. He knows to avoid Strickland and the Tannens (in every time period). And even though he's warned away from Doc Brown — Doc gets him into some seriously dangerous situations! — he quickly recognizes Doc for who he really is: a lovable mad scientist with a bit of naiveté and some big-time personality quirks.
Being able to see past a shiny (or scary) exterior is a great quality to have during the home search too. Instead of being distracted by quirks such as the crazy-patterned wallpaper in the kitchen, know what to ignore at an open house to make an educated decision.
2. The power of words
From a well-written letter from the past (or future) to telling 1955-era George McFly what to say to Lorraine Bates (he's her "density"), Marty knows that the right words at the right time can make good things happen.
Proof: When he's headed back to the future, Marty leaves behind a letter pleading with Doc Brown to "take precautions" to protect himself 30 years later, on the night when Marty takes his first joyride in the DeLorean. When you're ready to make the leap and buy a home, a heartfelt or even offbeat offer letter can make your home offer stand out — and seal the deal.
3. Don't be afraid of bullies
One of Marty's biggest disappointments, before he goes back in time to 1955, is his dad's inability to stand up to bully Biff Tannen. Unlike George, Marty doesn't back down from a challenge. Employ that same mental toughness when you're negotiating a home sale or staring down a pile of mortgage paperwork and you'll be ready to tackle the harder parts of homeownership. (No buyer's remorse here!)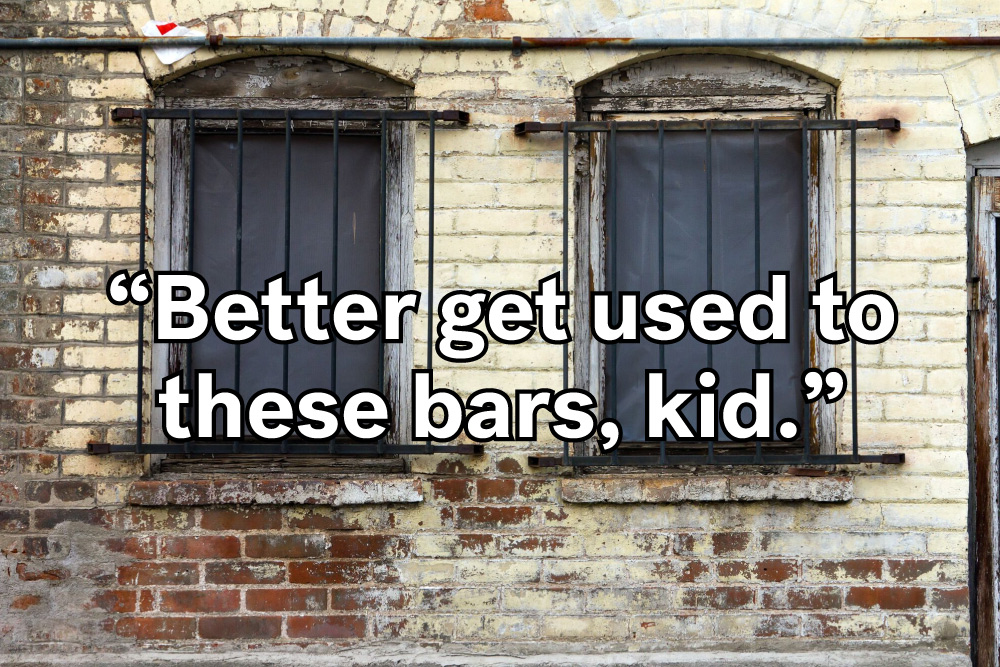 4. It pays to appreciate history
Marty might not be superknowledgeable about history, but he recognizes that there are big lessons that can be learned from the past. After all, he gets to meet his jailbird uncle as a baby in the original Back to the Future ("Better get used to these bars, kid.") and his great-grandfather in Back to the Future Part III. Both experiences teach him a lot about himself.
And since he knows the future will be whatever he makes of it, we suspect Marty wouldn't overlook the charm of an older home or be intimidated by a fixer-upper. After all, even in 1985, the McFly family lives in a 1950s ranch.
5. Dream big (but not too big)
As soon as Marty spots that black Toyota 4×4, he's got plans for it. "Someday, Jennifer," he says. "Someday. Wouldn't it be great to take that truck up to the lake? Throw some sleeping bags in the back? Lie out underneath the stars?"
Marty has big plans — and we're sure all of them involve buying a house for his future family. (With Jennifer, of course.) Let's hope he also has the foresight to save for a down payment and work on his credit score!
Same goes when you're ready to buy a house. It's worth it to dream big and try to envision your life in each home you tour, but it's important that you don't overextend yourself in the process. Use a mortgage calculator to find out what your monthly payment might be — so that you aren't facing future financial hardship.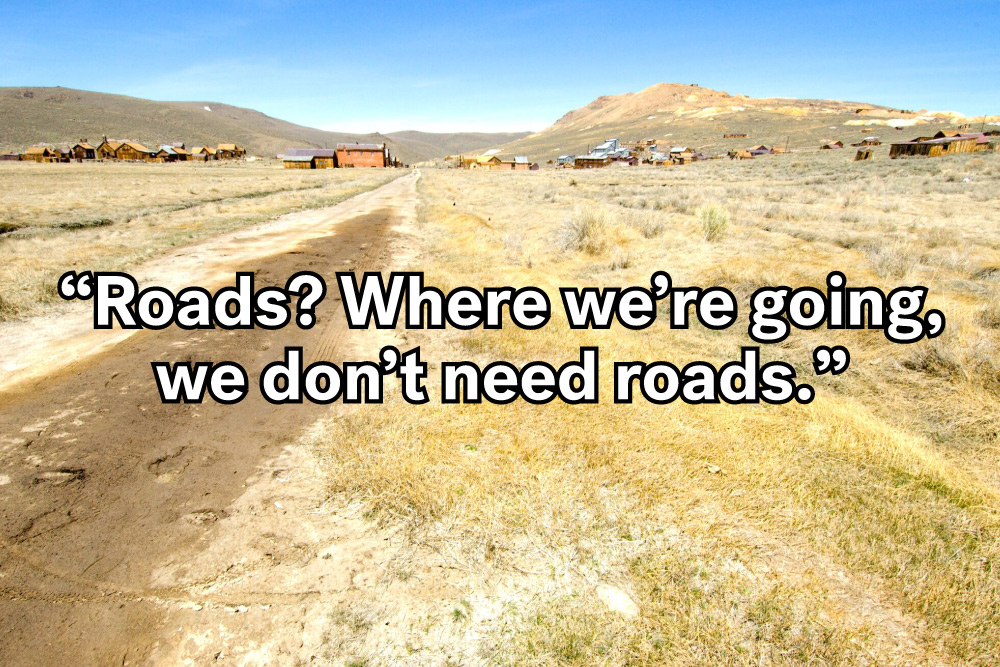 6. Be calm under pressure
Most of us probably wouldn't calmly head into town and order a Pepsi Free or "something without sugar" if we found ourselves unexpectedly transported back to 1955 (or 1985, for that matter). And yet, Marty manages to keep his cool even when he's facing a space-time continuum paradox with disastrous implications.
While you can't predict the future, you can learn from the past. Take notes on each house you tour, learn from offers that missed the mark, and apply those experiences to the next house.
7. Everyone needs a guide
Where would Marty be without Doc? (Probably languishing in detention.) And while Doc certainly got Marty into a lot of scrapes, without him, Marty's brother would still be working in fast food, his dad would be bullied around by Biff forever, and Marty might not have married Jennifer. The point is, everyone needs a guide.
Take the time to find yours. Read agent reviews in Trulia's real estate agent directory, call their references, and make sure you have someone in your corner who is a seasoned expert. (It'll pay off in the future.)
Watch more #TruliHome videos and then enter to win $25K to put toward your perfect home.