Picture this: You wake up in your minimalist house, choke down some government-regulated gruel, and slog through your chores along with the thousands of other robots *cough* — humans — in your city.
That is, until the day you're cherry-picked to compete in some epic battle, shuttled off to a luxurious, coldly modern estate owned by the government overlords as you prepare to shatter said oppressive government system and ignite a rebellion.
But what the overlords don't know is, they have placed you in the perfect training hideaway to take their fragile system down.
Tour this three-bedroom, two-bathroom house in Farmers Branch, TX, and then see if you can find a better-equipped estate to train for defeating oppressors of the next legendary dystopian world. (Need inspiration? Here's how to house-hunt as if you're the heroine of your very own teenage dystopian novel.)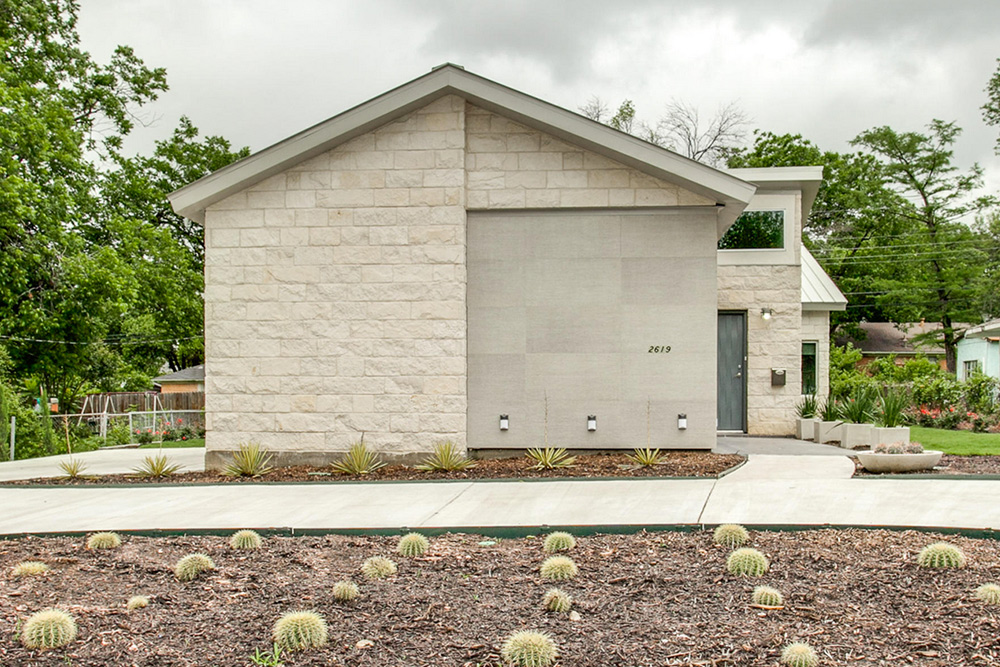 Stoic and unassuming, right? The natural exterior and eerily quiet curb appeal of this home fit well within even the harshest government housing regulations.
Escape from this building? Not without a fight. The home was built with metal and steel (including the interior doors) and perched atop a polished concrete floor. And from the neat line of cactuses in the front yard to the small, meticulously mowed lawn, there's no place to hide if you do make your way outside.
But that's about where the Capitol's control ends. Once inside, it's a playground for rebels and anyone who dares speak against the government (or, like Tris, needs to practice hiding those divergent tendencies).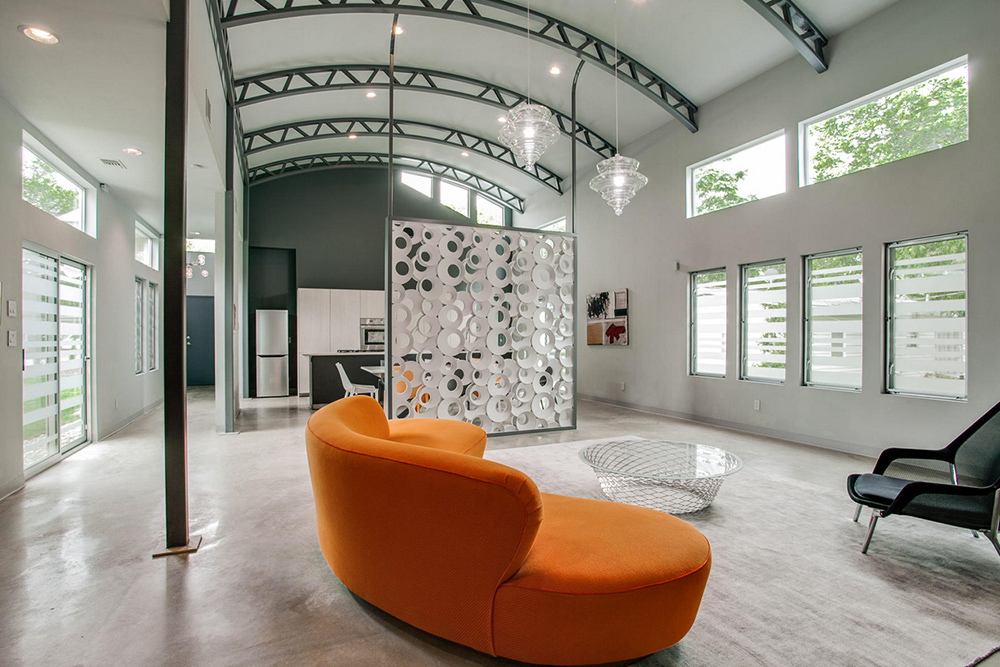 At first glance, the interior appears to be designed for someone who appreciates minimalism. But viewed through the eyes of our teen protagonist, every nook and cranny is ready to transition from everyday function to training opportunity.
Clear the three pieces of furniture in the living room, and you've got a large room for training and strategizing, much like The Pit from Divergent. Those trusses on the ceiling? Perfect for practicing trust falls onto the sofa below for future Dauntless tests of bravery. The "decorative" divider? It's an easy way to hone your tree-climbing skills, or to make like Katniss and sharpen your archery game using the holes as targets.
Use the polished concrete floor to lay out your strategy and maps, then sweep it all under the rug (literally) and push the chairs back into place if you hear Effie knock at the door of your Hunger Games house.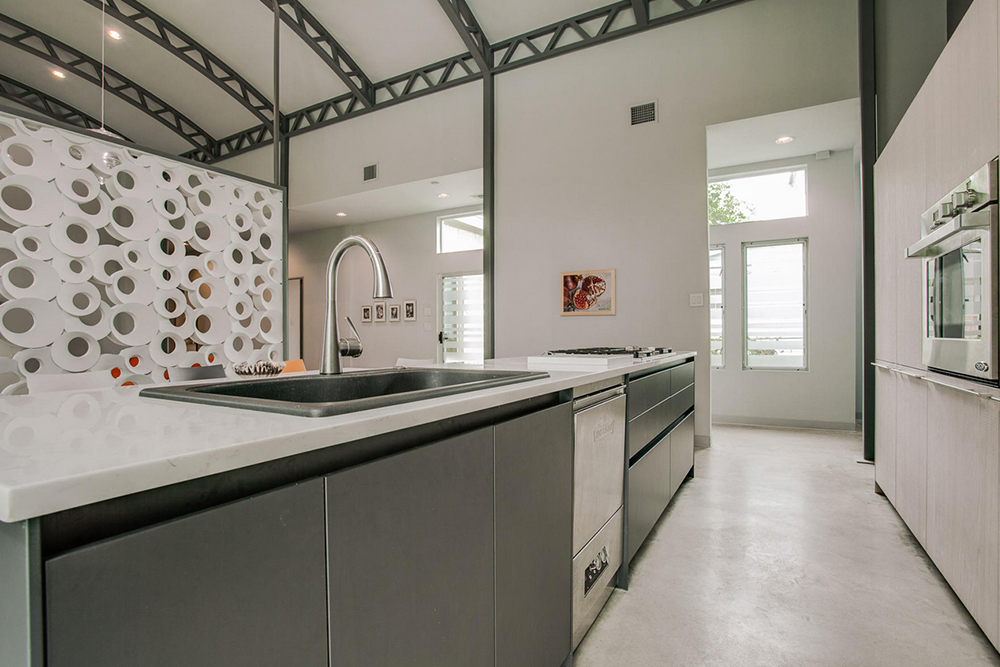 The Bulthaup-designed kitchen lies on the far side of this massive room and allows for a seamless transition from training to feasting.
The main colors featured in the room are gray and silver, muted tones to promote a sense of calm. But the Capitol knows that tributes must be well-fed, and Peeta could certainly whip up some delicious baked items on the stainless steel Miele and Fisher & Paykel appliances.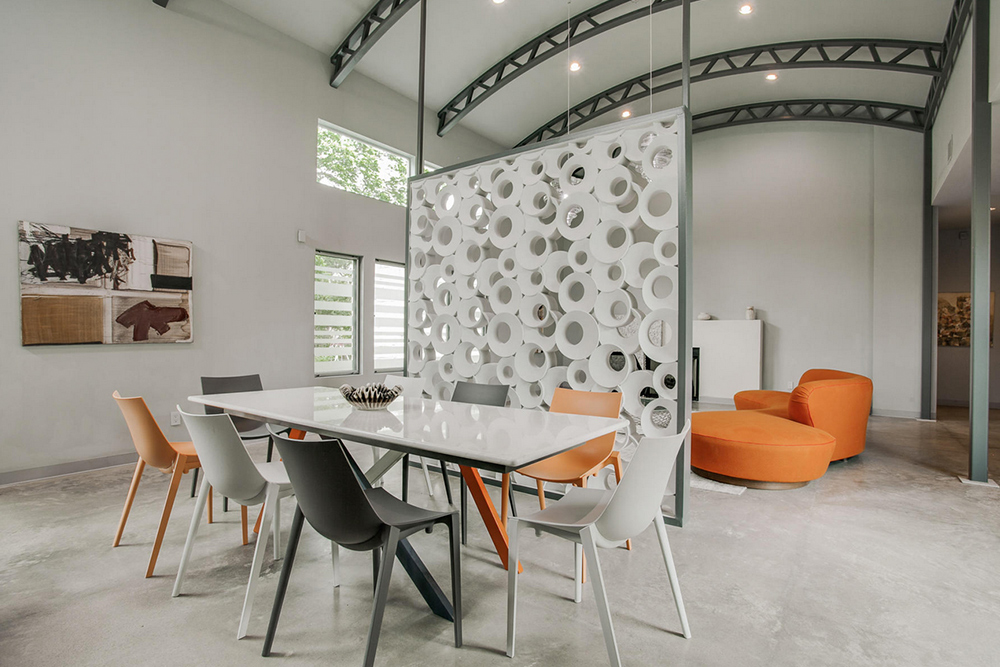 The dining room is outfitted with a simple table and modern chairs, no more and no less than what you need. But that won't stop Tris from strategizing over dinner about how to pass all faction simulations.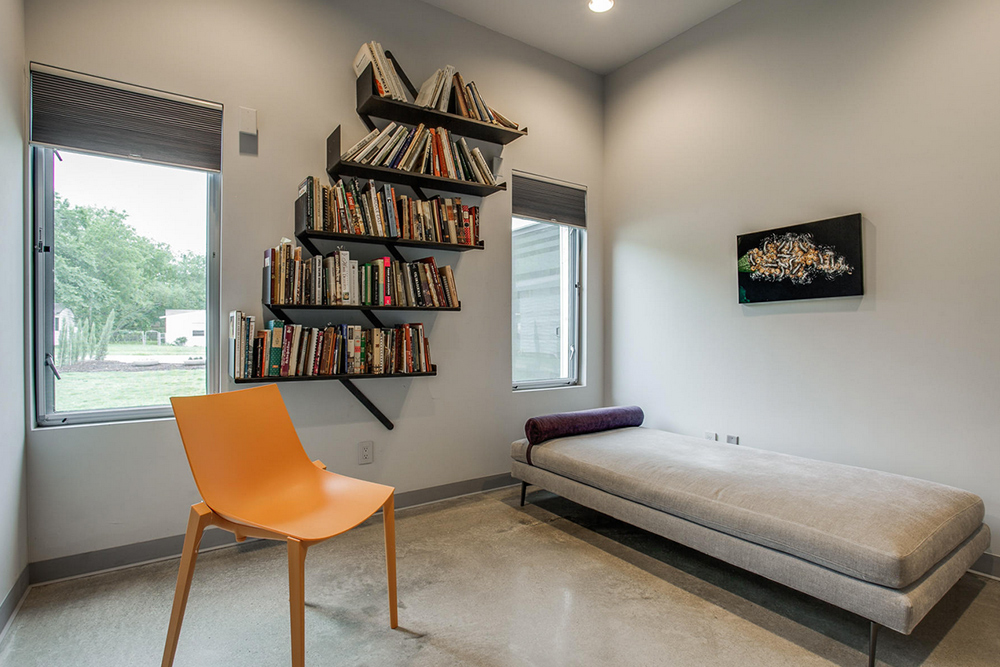 Our smart tributes requested traditional blackout curtains to ensure adequate sleep, but these curtains serve a more important purpose that the Capitol couldn't anticipate. Pull down the shades and grab a book from the strategically placed shelf — between the windows and out of view from outdoors.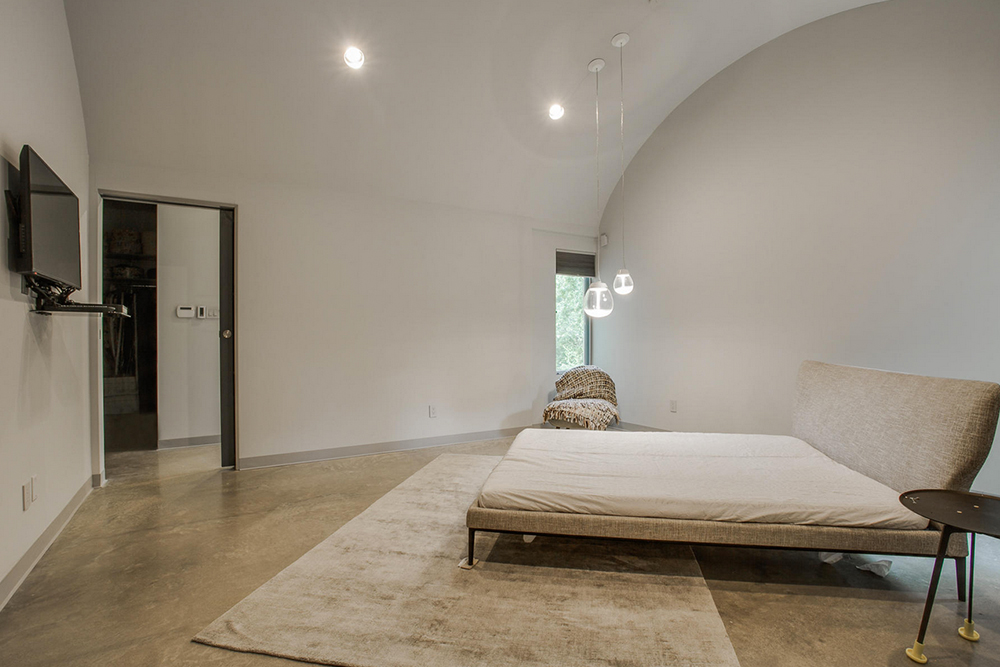 The master bedroom is devoid of artwork and offers only one small corner window. Almost entirely empty except for the bed, a few chairs, and a nightstand, the room invites with a simple, uncluttered space for the main protagonist to get a little shut-eye, hopefully without any night terrors from the day's battles.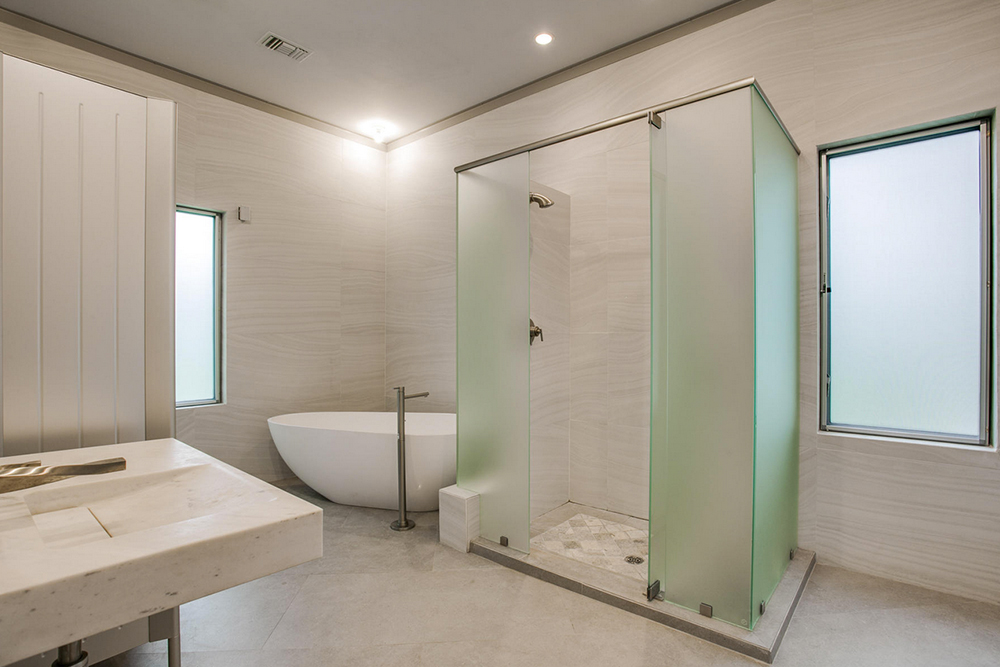 Just as a home has its curb appeal, every rebel-on-the-inside has to maintain appearances for the Capitol, at least in public. With a luxe bathroom that features a large soaking tub for ice baths after grueling sessions and a stand-up shower to scrub clean, there are more than enough amenities for any hero to clean up and look decent, even after the most demanding round of training.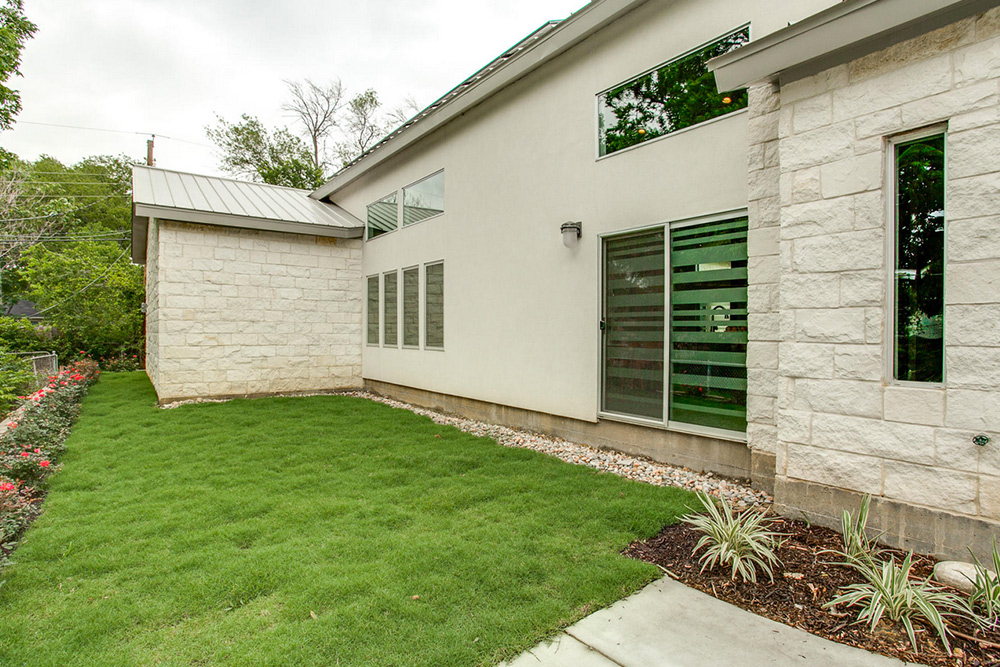 Green grass, knockout rosebushes, and pea gravel. Outside, few passersby would guess at what happens inside these walls. More importantly, function reigns on the roof of the house, which features solar panels to keep the house running through a strong storm (or the chaos of an uprising).