Quirky and unusual, any home with a geodesic dome is certain to inspire curiosity. But they aren't just local landmarks. Geodesic domes are both energy-efficient and resistant to natural disasters. Filled with light and character, they're beautiful too.
Want proof? Browse these seven homes across the U.S. But beware — you might end up wanting a "home sweet dome" of your own.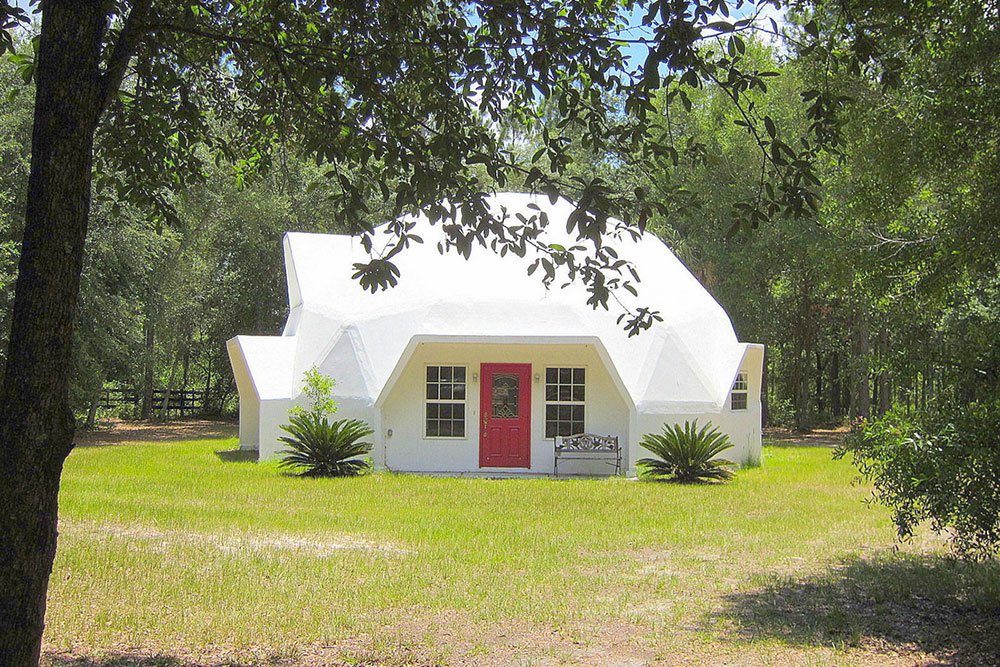 1. $134,900 in Fort McCoy, FL (UPDATE: property sold!)
Situated on 10 acres in central Florida, this two-bedroom, two-bathroom geodesic dome is a graceful, simple work of art. The home's red front door gives a brilliant pop of color.
When your friends are boarding up their homes for hurricane season, know that your dome was designed with the integrity to withstand the strongest storm. Skip the storm prep and enjoy a cup of joe on the second-story balcony before you head down to take care of your chickens, goats, or horses in one of the property's paddocks and coops.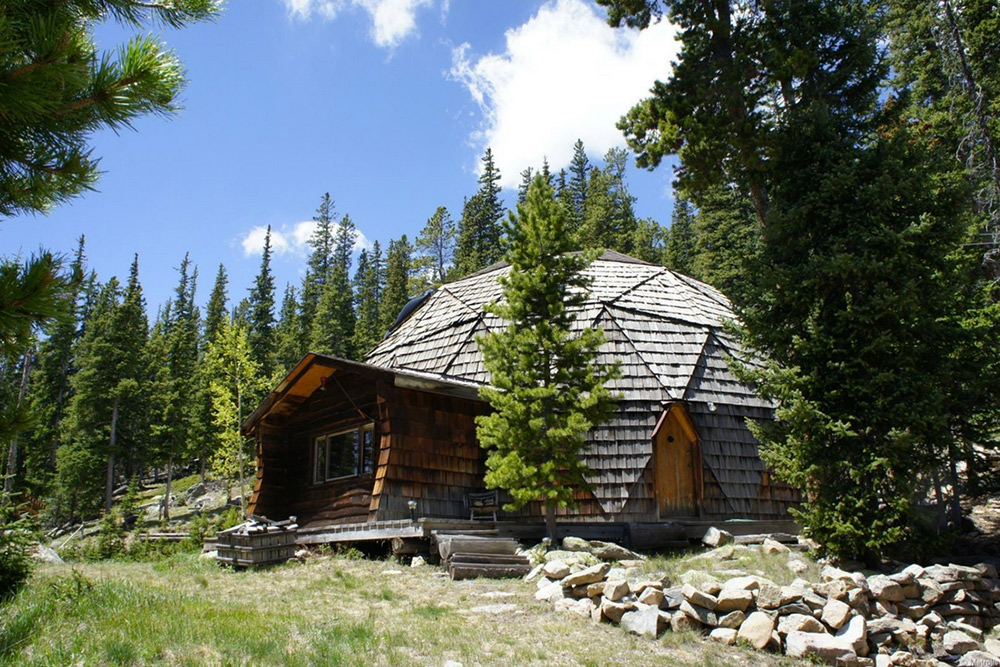 2. $350,000 in Idaho Springs, CO (click here for more photos)
There is no better place for a home with earthy quirkiness than the Rocky Mountains. With wooden shingles, a spiral staircase, and two decks, this three-bedroom, one-bathroom dome blends right into the Colorado countryside.
3. $289,900 in North Myrtle Beach, SC (click here for more photos)
Built in 1992, this five-bedroom, three-bathroom home has blueprints that date back to the 1988 World's Fair, when engineers worked to design the most aerodynamic and energy-efficient home for the area.
The result? This quaint little home, located just blocks from the beach and Main Street. Traditional enough for a family beach house or a permanent residence, unique enough to count as a landmark, and sturdy enough to brave the strongest coastal Carolina storms.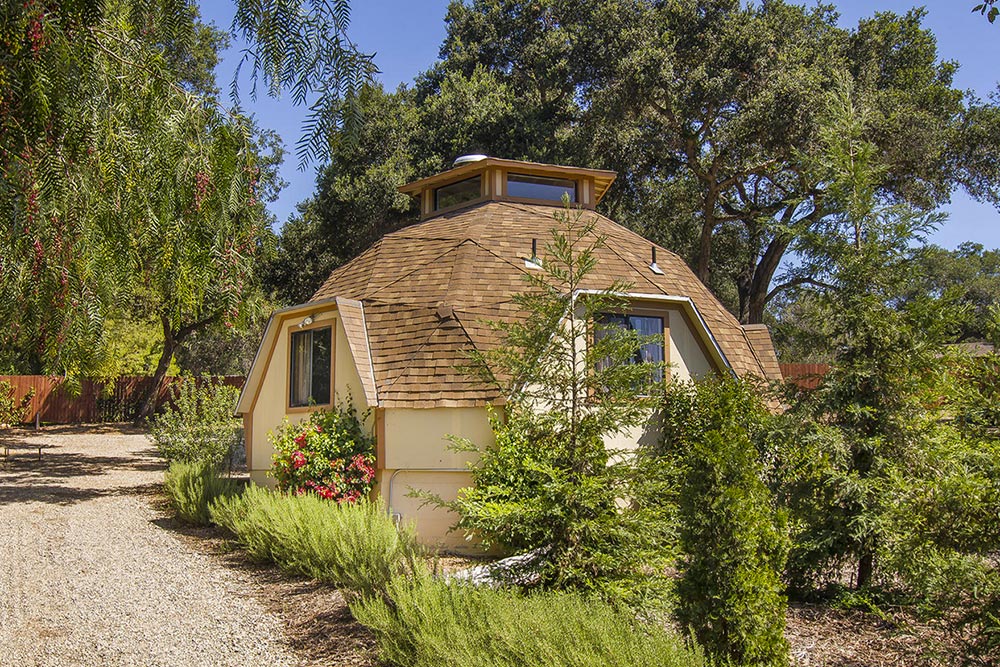 4. $1,350,000 in Ojai, CA (click here for more photos)
This compound, with two main houses and a geodesic dome, is the perfect escape. To find the dome, head to the backyard, where the airy enclave awaits. A spiral staircase leads from the kitchen and living room to the loft bedroom above.
Minimalism is key at this garden hideaway. Whether you use it as a guesthouse, writer's retreat, artist's loft, or a personal sanctuary, you'll find peace here.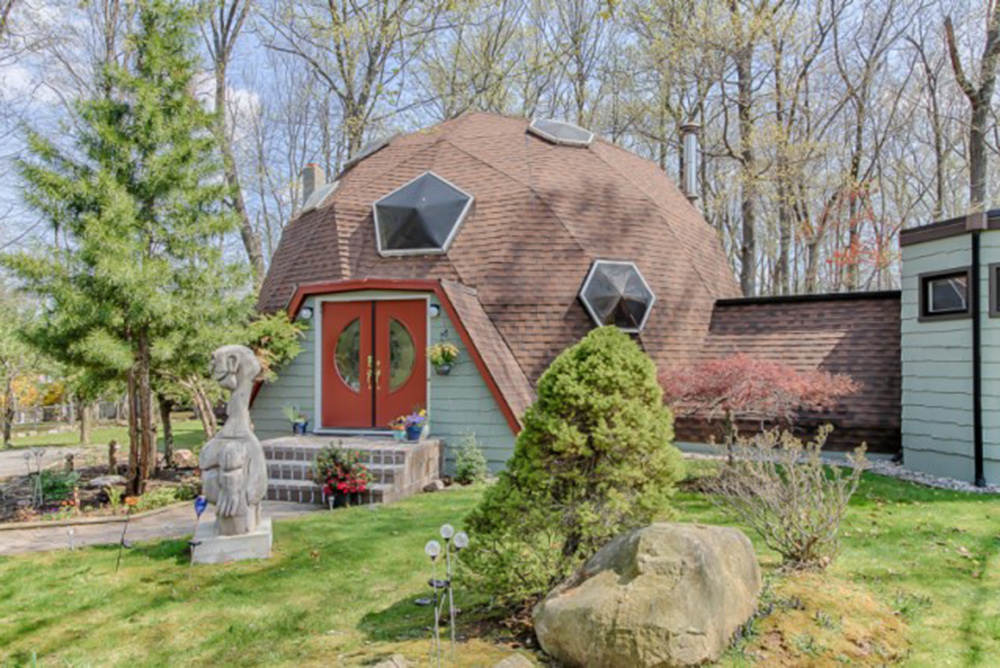 5. $545,000 in Randolph, NJ (click here for more photos)
Modern meets vintage in this five-bedroom geodesic home. A contemporary take on a potbellied stove is tucked in one corner, contrasted by an orange statement wall that illuminates six of the home's geodesic triangles pointing to a breathtaking window — the home's focal point.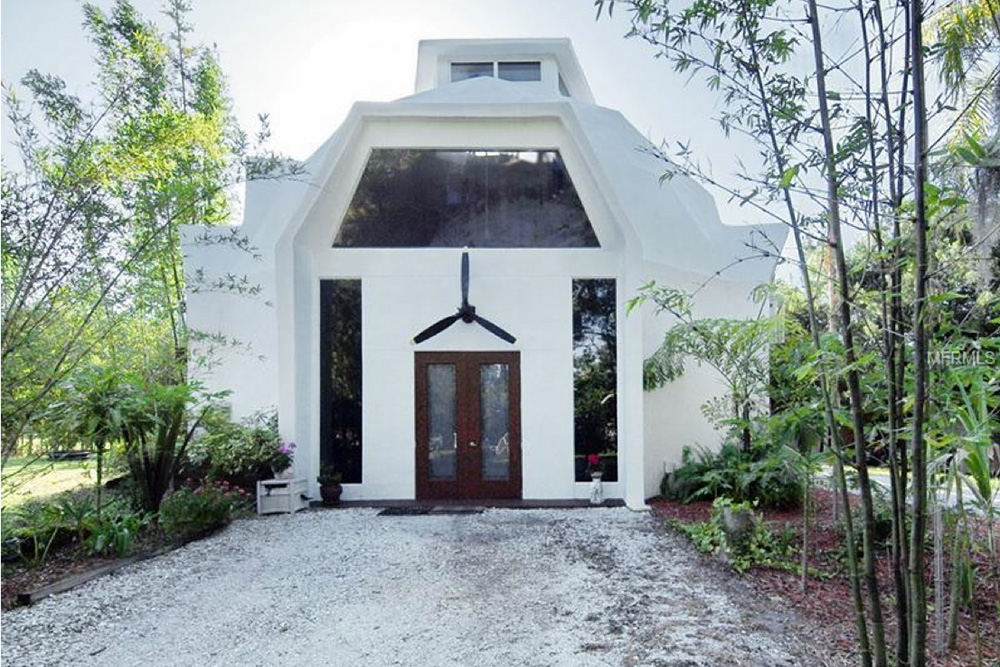 6. $595,000 in Sarasota, FL (click here for more photos)
Blend natural elements with abstract shapes, and you have the recipe for this two-bedroom, two-bathroom home. The dome's stark, concrete exterior — which is completely tornado- and hurricane-proof — is softened by natural hardwood doors and surrounding gardens. Inside, a staircase leads to an open, airy living room featuring white walls, hardwood floors, and glimpses of the rooms above, accessed by a spiral staircase.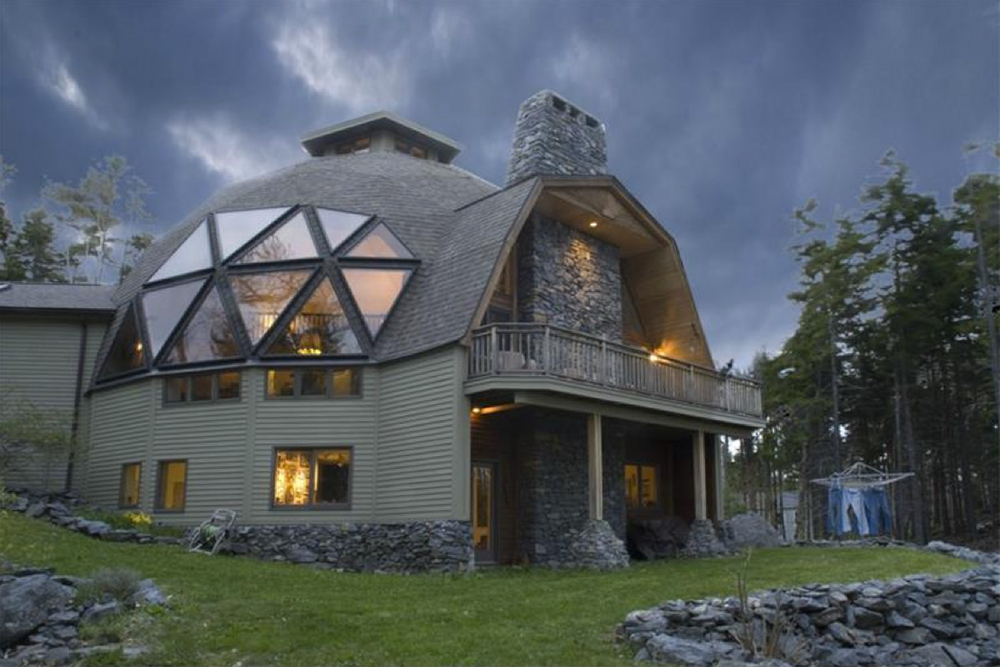 7. $987,000 in Portland, ME (click here for more photos)
Not many people can say they are able to measure their home in square feet and by diameter. But the diameter measurements are hardly the most distinctive aspect of this 5,000-square-foot, 46-foot-diameter dome.
The house promises a sensory experience from the moment you step foot onto the mosaic foyer floor. Be sure to pry yourself away from the beauty before too long — you'll want to have time to study the intricate, carved-wood doorway leading to the kitchen. In the living room, cast your eyes to the sky to catch a glimpse of the wood-paneled triangles that create the dome.