If you're in the market for real estate envy, this selection of luxury apartments has been curated just for you. From LEED-certified living in San Francisco to a hotel penthouse in Boston (really!), here are six abodes with designer perks in the best locations — and price tags to match.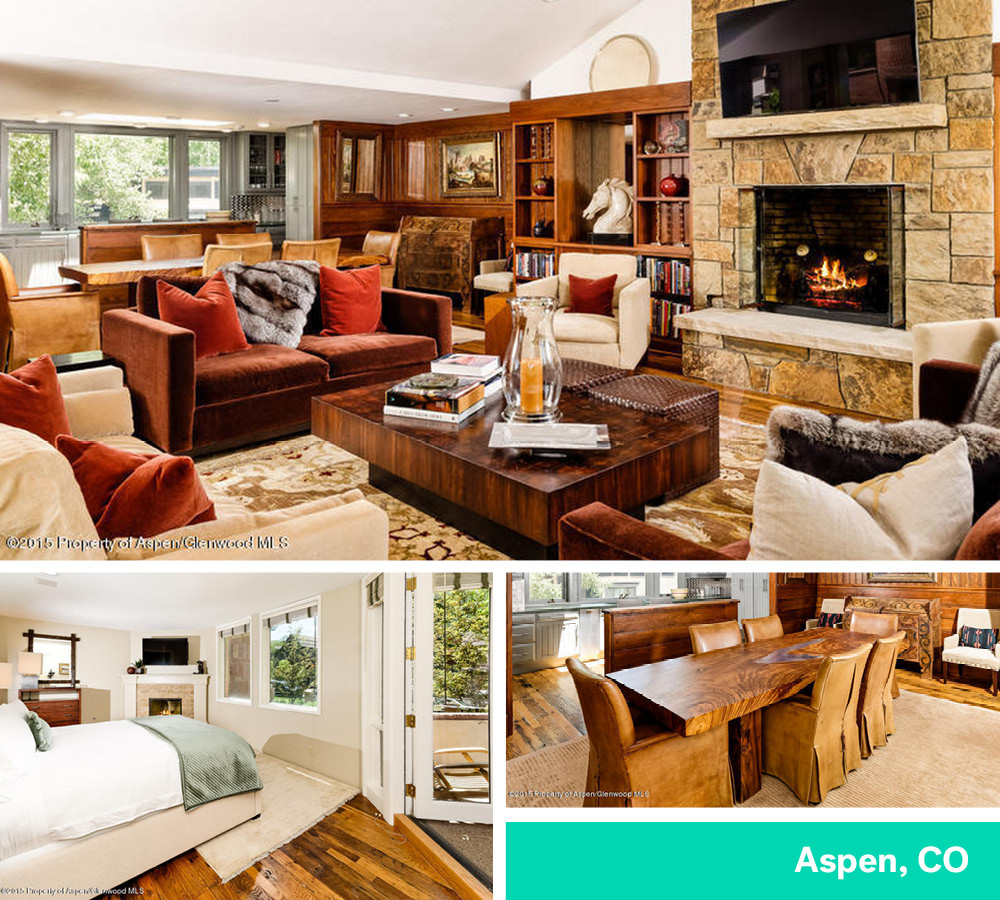 Be on permanent vacation in Aspen
This chalet has been around "only" since 1989 but clearly knows its worth — at $55,000 a month, this is a price tag for those who mean serious business. Even if you're more bunny trail than gold medalist, this luxe Aspen rental will make you appreciate the great indoors. The triple-bed, triple-bath property is the perfect domestic escape.
If you want to be on the scene, the winter wonderland hideaway is just a quick walk from the Goop.com and Gwyneth Paltrow–endorsed Spring Café and Silver Queen Gondola over Copper Gulch. For nights on the cozier side, there's a private rooftop, complete with hot tub and mountain views.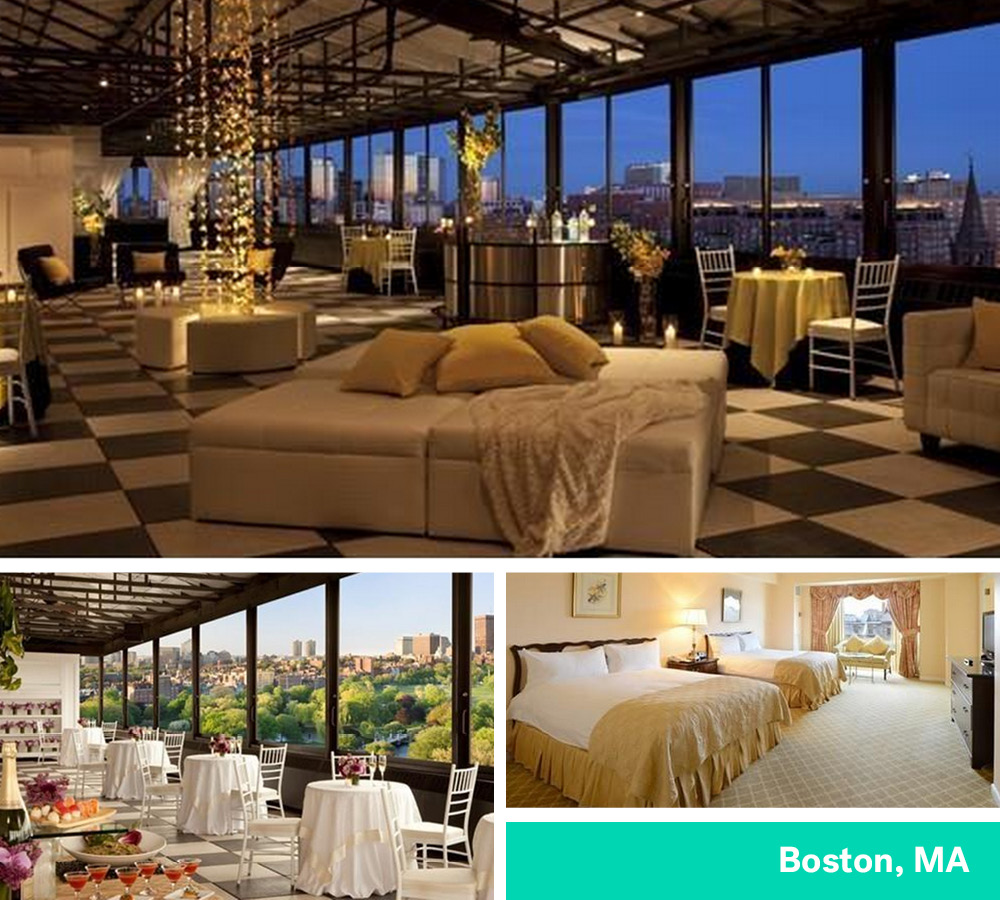 Live like Eloise in Beantown
You'll feel like the hotel-living children's book character herself in the one-bedroom penthouse of the Taj (scroll through the listing, and you'll understand why this is called the "Crown Jewel of Boston Hotels").
For $45,000 a month, the lucky renter will call Boston's prominent Back Bay neighborhood — which has remained a posh residential area since the 1850s — home. Then again, between the optional nightly turndown service, a pet-friendly residential policy, and stone's-throw distance from MIT, good taste should come naturally.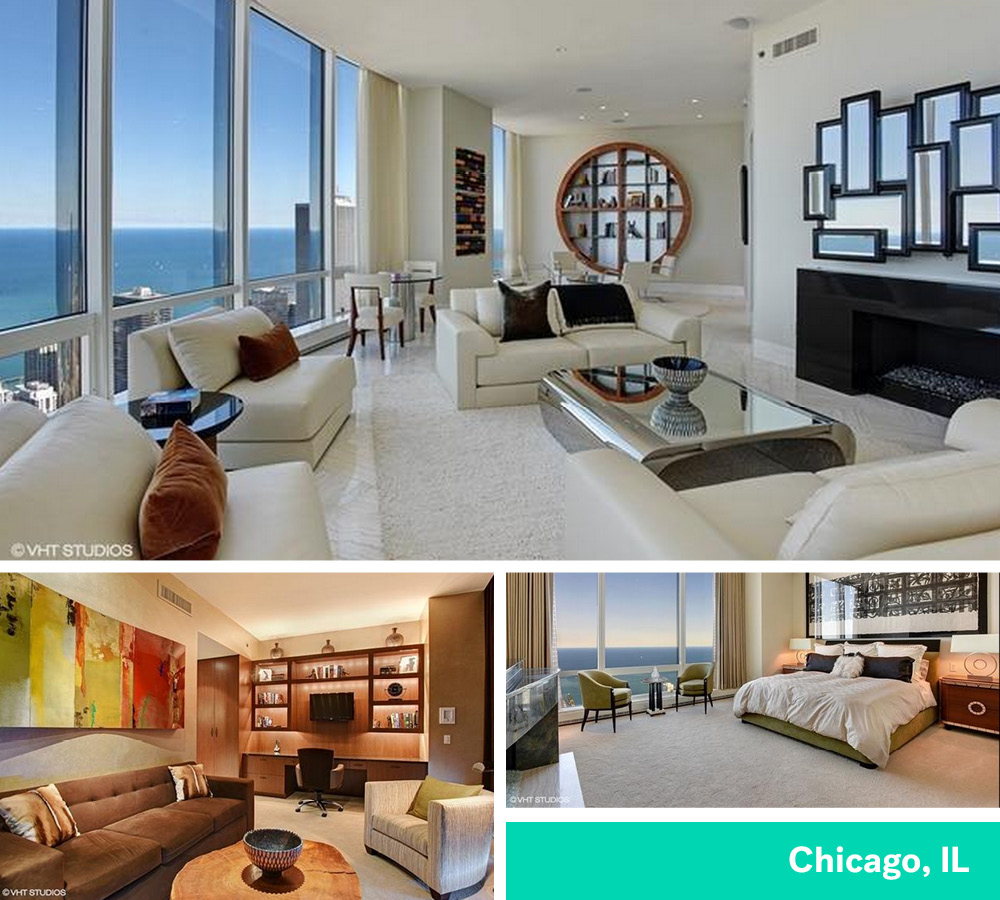 Midwest charm, baller budget
Just in case the notion of a furnished Windy City penthouse isn't enough, the over-the-top details and perks — courtesy of Trump Towers mastermind and celebrity designer John Wiltgen — are sure to convince you.
Assuming that the $40,000-a-month rental price doesn't throw you, the unobstructed lake views that accompany this Chicago apartment for rent will leave you awestruck. In addition to a guest half bath, each of the unit's four bedrooms is complete with floor-to-ceiling windows and a private en-suite bath.
A 24-hour concierge service, on-property day spa, and elevator ride to hot-spot restaurant Sixteen make the comforts of home feel like otherworldly luxury.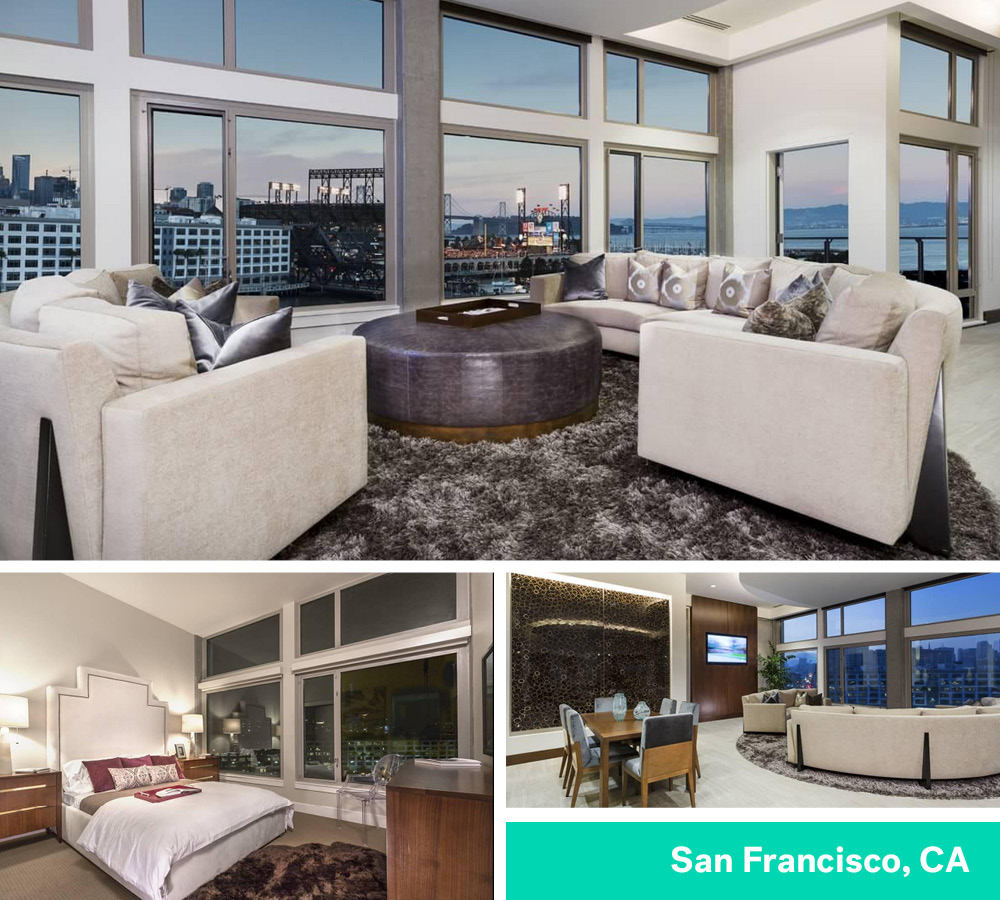 Lap of luxury, Cali-style
San Francisco has always been a hub for travel, food, and tech. Calling it home would be a brilliantly cool move, to say the least. Just one reason to consider doing so? This $24,500-a-month, LEED-certified Channel Mission Bay apartment, which is equal parts modern cool and West Coast chic.
Take a dip in the salt- and freshwater pools or relax in the breezes on your private outdoor terrace. And while your entertaining spaces have all the makings of a stellar vacation, keyless building entry and a stylish business center mean top-of-the-line access to whatever you need to get the job done … and get back to living here.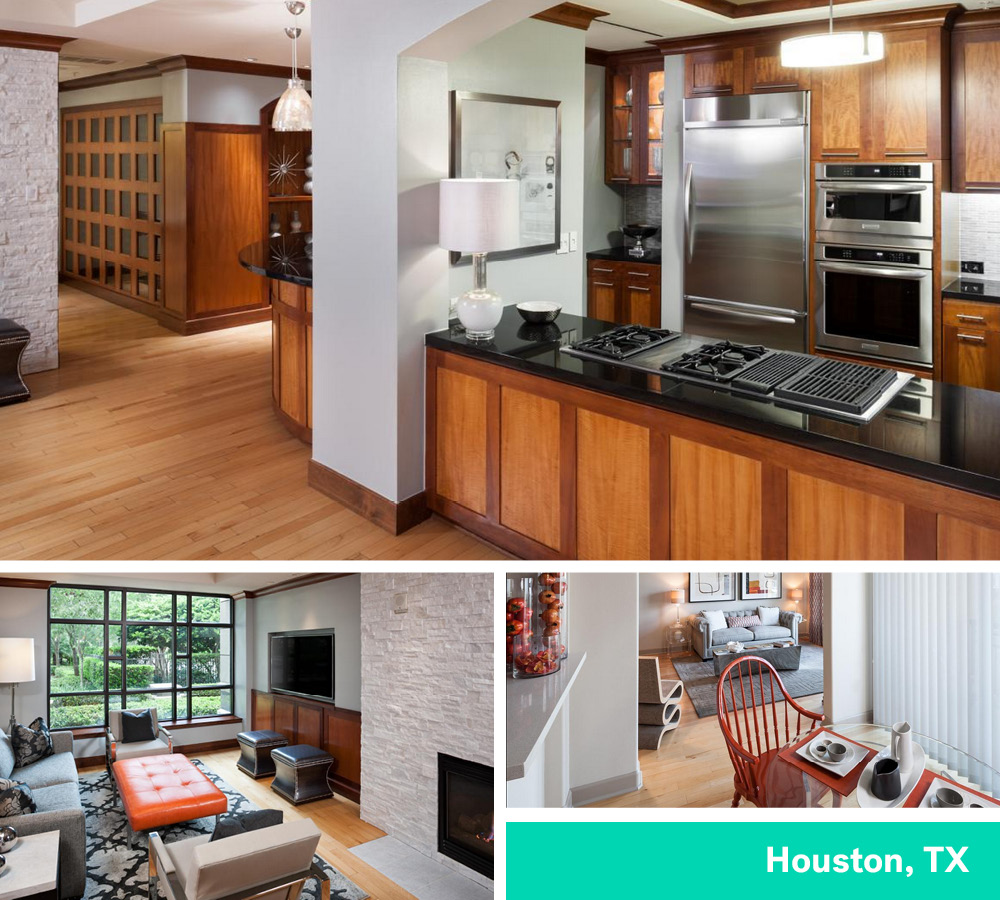 Welcome to the four-star state
This three-bedroom Houston apartment for rent makes good on the theory that everything is bigger in Texas. With more than 3,000 square feet, on-site yoga, and valet dry cleaning service, there's no amenity — or smile-inducing convenience — spared when you call Camden Post Oak home.
The posh (and retail-packed) Houston Galleria shopping center locale also pushes this place over the top when it comes to pursuits. Once you swing the $12,000-a-month rent, you'll have plenty of options for spending the rest: The entire city is known for high-end shopping and rising-star dining destinations, whether out on the town or steps from your door.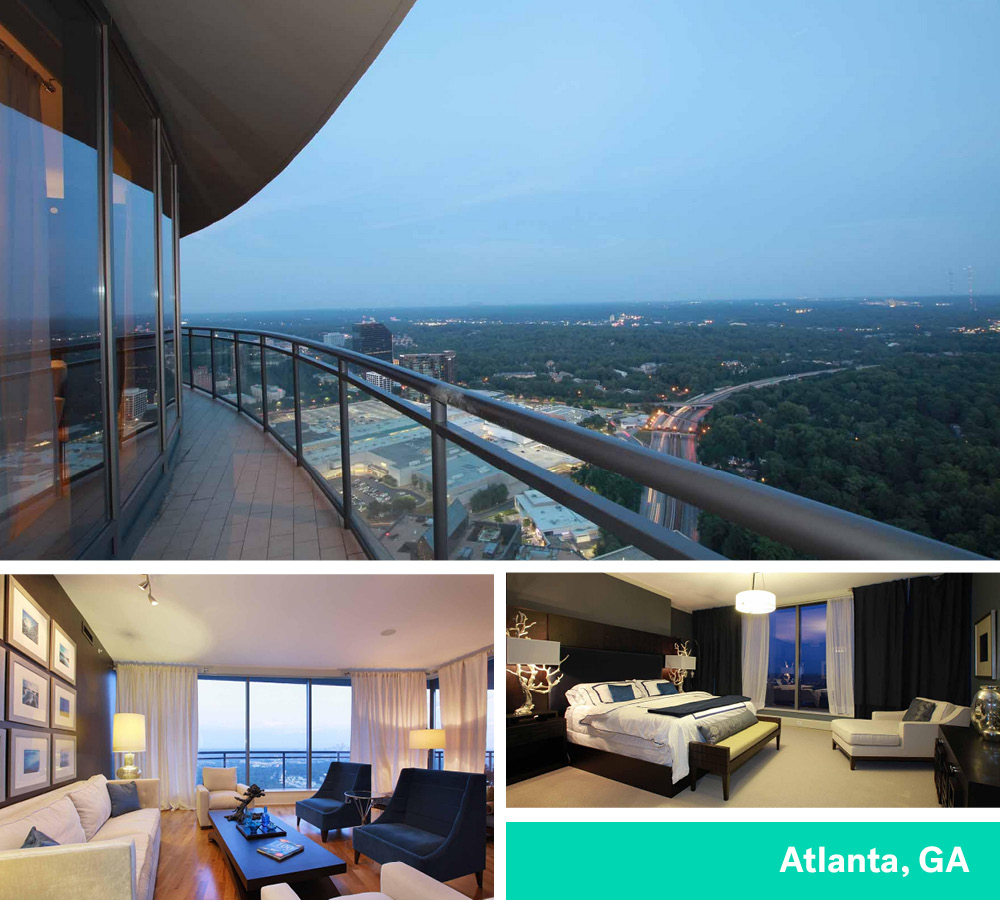 "A" for effort (and style) in ATL 
Atlanta has established itself as the South's hub of culture, nightlife, and entertainment, and Buckhead has always been the epicenter of no holds-barred-style lavish city living. For $11,000 a month, this home grants you 3,000 palatial square feet in one of the city's most coveted ZIP codes, a pool lounge deck with its very own fireplace, and an in-suite wraparound balcony (aka, the perfect perch from which to soak in the skyline stories above bustling Peachtree Street).
No matter where you're sitting, the killer skyline views and a neighborhood that boasts the best shopping and restaurants in town make beating the heat pretty easy.