Earlier this year, Trulia shared its new mission: "Build a more neighborly world by helping you discover a place you'll love to live." Today, this mission comes to life with the launch of Trulia Neighborhoods, a first-of-its-kind product that will revolutionize online real estate, and change the way people discover homes and neighborhoods.
Trulia Neighborhoods is a testament to our culture of innovation. Trulians saw a need for this product, and teams across engineering, marketing, product, and UX came together to make it a reality. Our research found that 77% of homebuyers and renters believe there is no single, reliable source for complete neighborhood information1. And, of the 35 million people who moved in 20172, 83% moved to a different neighborhood3. Consumers no longer need to hack together a solution to find a neighborhood they'll love because we're putting that information in the palm of their hands.
With Trulia Neighborhoods, consumers can discover and explore neighborhoods through original and proprietary photos, neighborhood stories, and drone footage. Specifically, the product features:
Crowdsourced insight from neighborhood locals through our What Locals Say feature. Whether a written review or poll response, locals have submitted 16 million responses to-date, and the number is growing every day. This insight gives a sense of the intangibles of a neighborhood, like vibe and friendliness.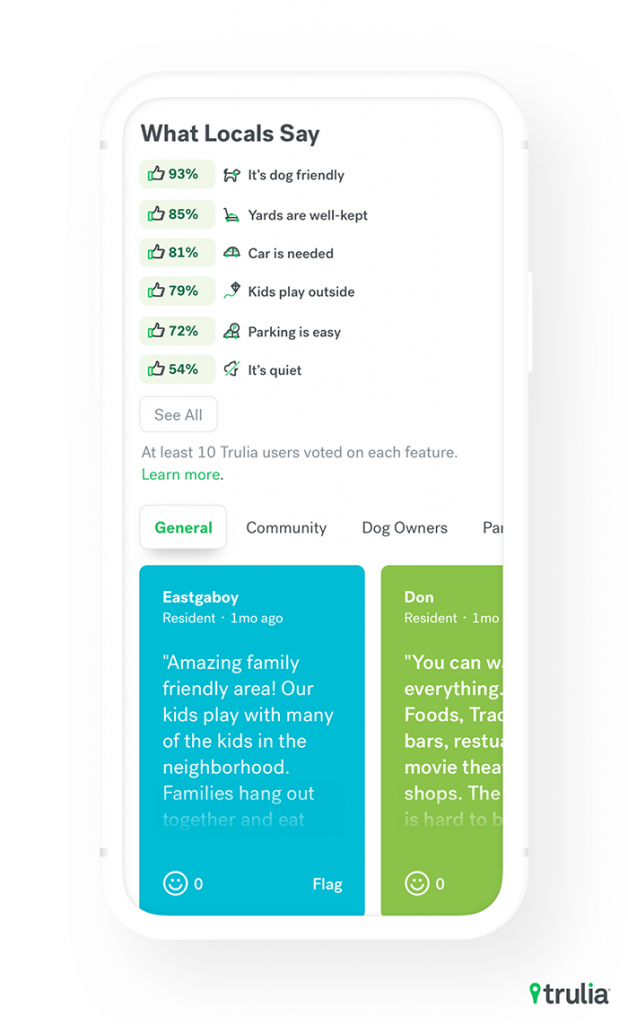 Original images and never-before-seen drone footage coupled with local insights and resident reviews convey the structure and vibe of a neighborhood.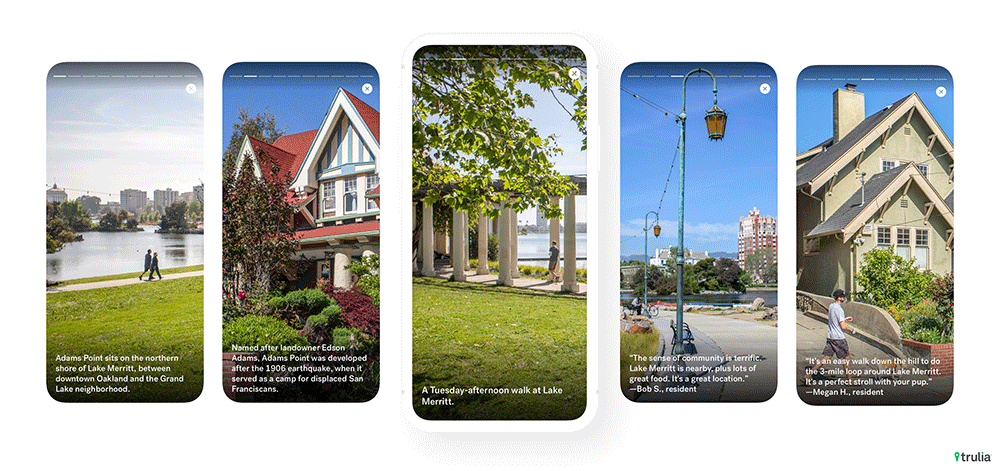 High-resolution photos and local tours create an authentic look of what life is really like in a given neighborhood.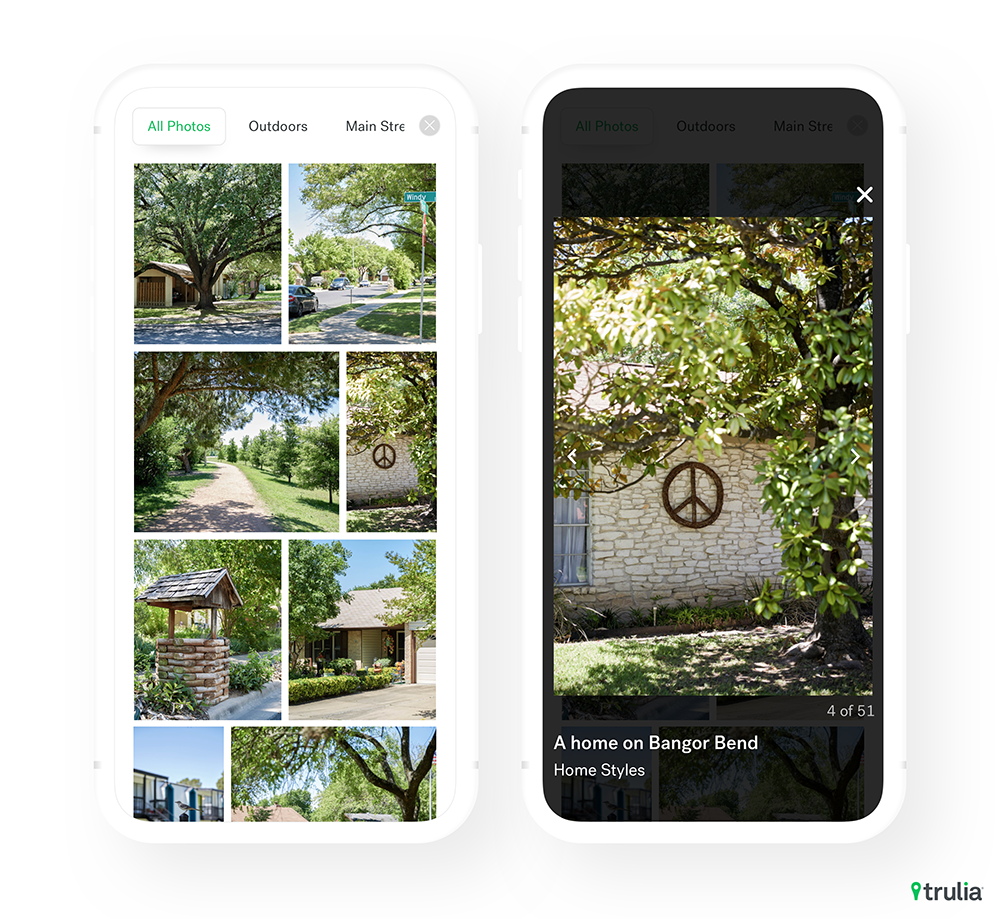 Neighborhood map overlays
Help consumers understand local amenities, safety, nearby schools, and commute times.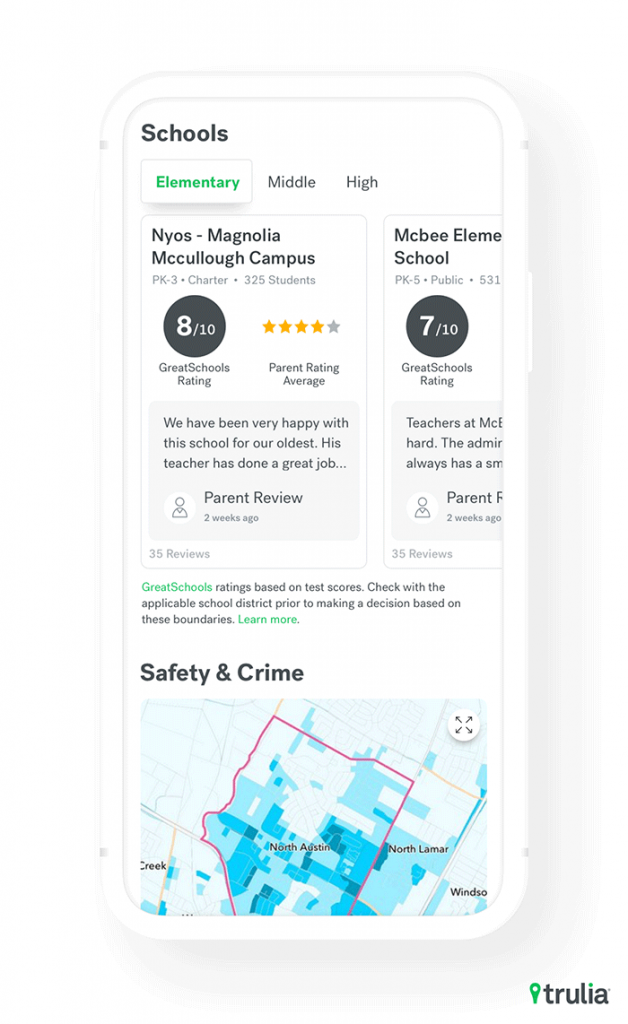 Trulia Neighborhoods was built on a new modern platform architecture, utilizing technologies like NextJS, GraphQL, and Kubernetes, paving the way for our engineering teams to deliver product innovation faster and more reliably (more on that in upcoming blog posts).
We've opened a world of possibilities with the only product that helps consumers dive into a neighborhood and get an authentic feel for what it's like to actually live there. Going forward, expect to see us take Trulia Neighborhoods into new markets and add features that continue to deliver on our mission to help homebuyers and renters discover a place they'll love to live.
Check out Trulia Neighborhoods and let us know what you think in the comments below.
[1] The Trulia Survey was conducted by Wakefield Research (www.wakefieldresearch.com) among 1,000 nationally representative U.S. adults, who purchased or rented a home in the past 3 years between July 25 and July 27, 2018, using an email invitation and an online survey. Quotas have been set to ensure reliable and accurate representation of the U.S. adult population ages 18 and older. Find the full methodology here.
[2] Trulia used U.S. Census Bureau Current Population Survey (CPS) microdata to calculate the mobility rate and determine the reasons why people moved. All figures represent householders, and not individuals, as all individuals in a household are assigned the householder's reason for moving. Find the full methodology here.
[3] Zillow Group partnered with independent market research firm Lieberman Research Worldwide® to conduct a nationally representative, online quantitative survey. The self-administered study was fielded between May 17 and June 5, 2017. The results underwent substantial internal analysis and review by a team of statisticians, researchers and economists at Zillow. Find the full methodology here.