The cat is officially out of the bag! Just like their two-legged companions, pets want to live in a place that suits their individual lifestyle and sense of self. They want to put paws down close to their fur friends in a forever home. Finding the right home quickly and easily is crucial to living a long and happy life, for any species. Our goal at Trulia is to make finding a home easy and enjoyable, so we're excited to announce the launch of for sale and rental listings for pets on Trulia.
From specific details on home features, like if a den has integrated SmartBark technology, to a neighborhood's petmenities and local activities (hello, Tuesday Corgi meetups!), Trulia is making our comprehensive insights available to dogs, cats, birds and domesticated rodents everywhere to help them find the purr-fect home and community.
New For Sale and Rental Pawperty Detail Pages
With Trulia's new listings, pets get the whole pawspective. Using Trulia, Molly the Mastif can search for the perfect doghouse to raise her new litter, and Smokey the Siamese can easily stalk his next urban rental retreat, complete with floor-to-ceiling bay windows for the best bird-watching a cat could ask for.
We know that when looking for a home to buy or rent, photos are important, so we've designed each for sale and rental pawperty detail page to lead with large, immersive photos that shoppers can paw, or claw, through via a photo player.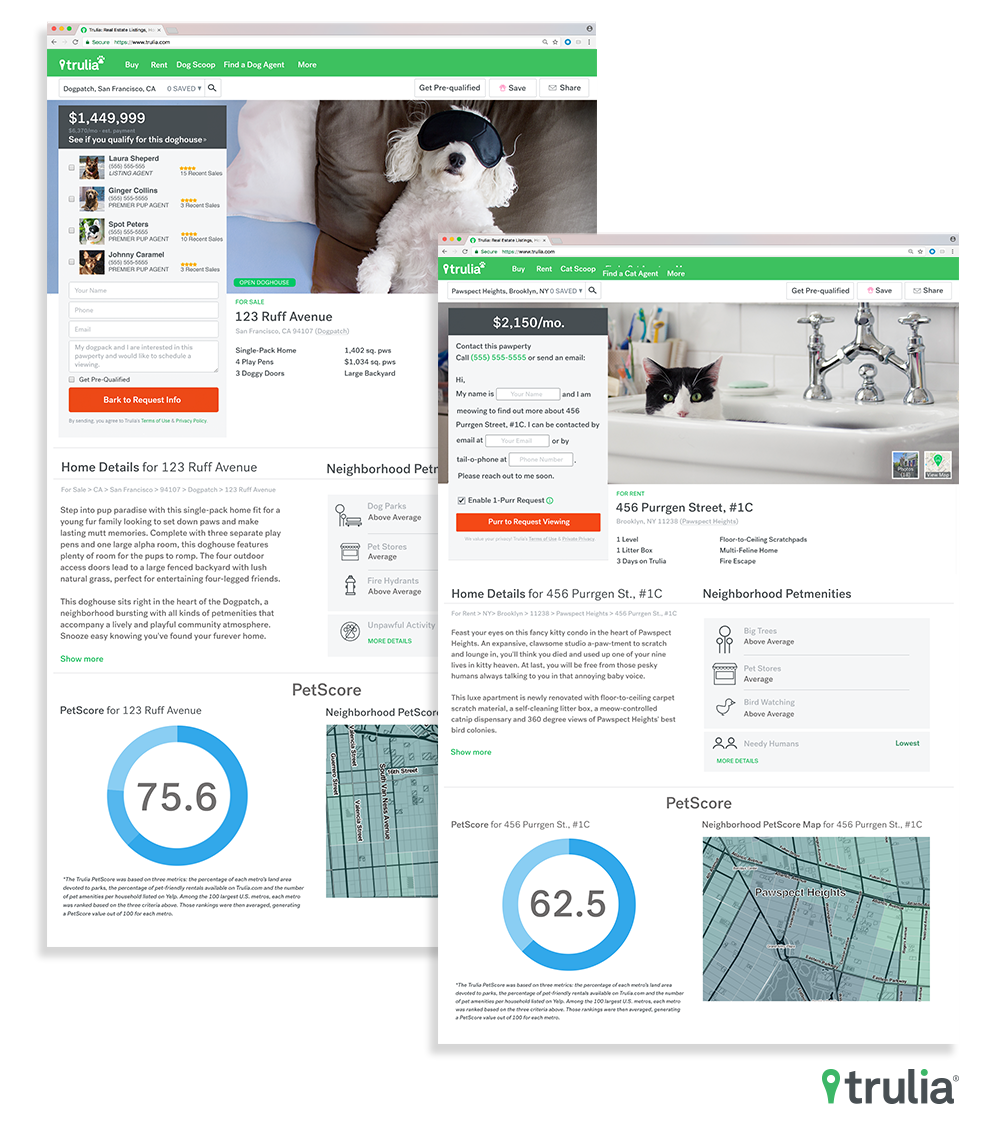 10 Best Places for Pets to Live
Trulia added neighborhood petmenities, like big climbing trees for cats and fire hydrants for dogs, so pets can easily get the scoop on how a pawperty's neighborhood stacks up against the rest. Each petmentity is given a rating, so our feline friends can see that bird watching in a pawperty's neighborhood is "above average," or that the amount of "needy humans" in the area is "lowest," cluing them in to so much more than just the home.
We also developed a PetScore to give pets a real feel for what life in a new neighborhood would be like. The PetScore, found at the bottom of each pawperty detail page, factors in details like the number of parks and petmenities in the neighborhood. Among the 100 largest U.S. metros, each metro was ranked based on these factors and averaged, generating a PetScore value out of 100 for each metro. Interestingly, Denver, CO, has the highest PetScore of the top 100 metro areas in the nation at 89.3, boasting more than two designated dog parks, 3.1% open park space and 120 pet amenities.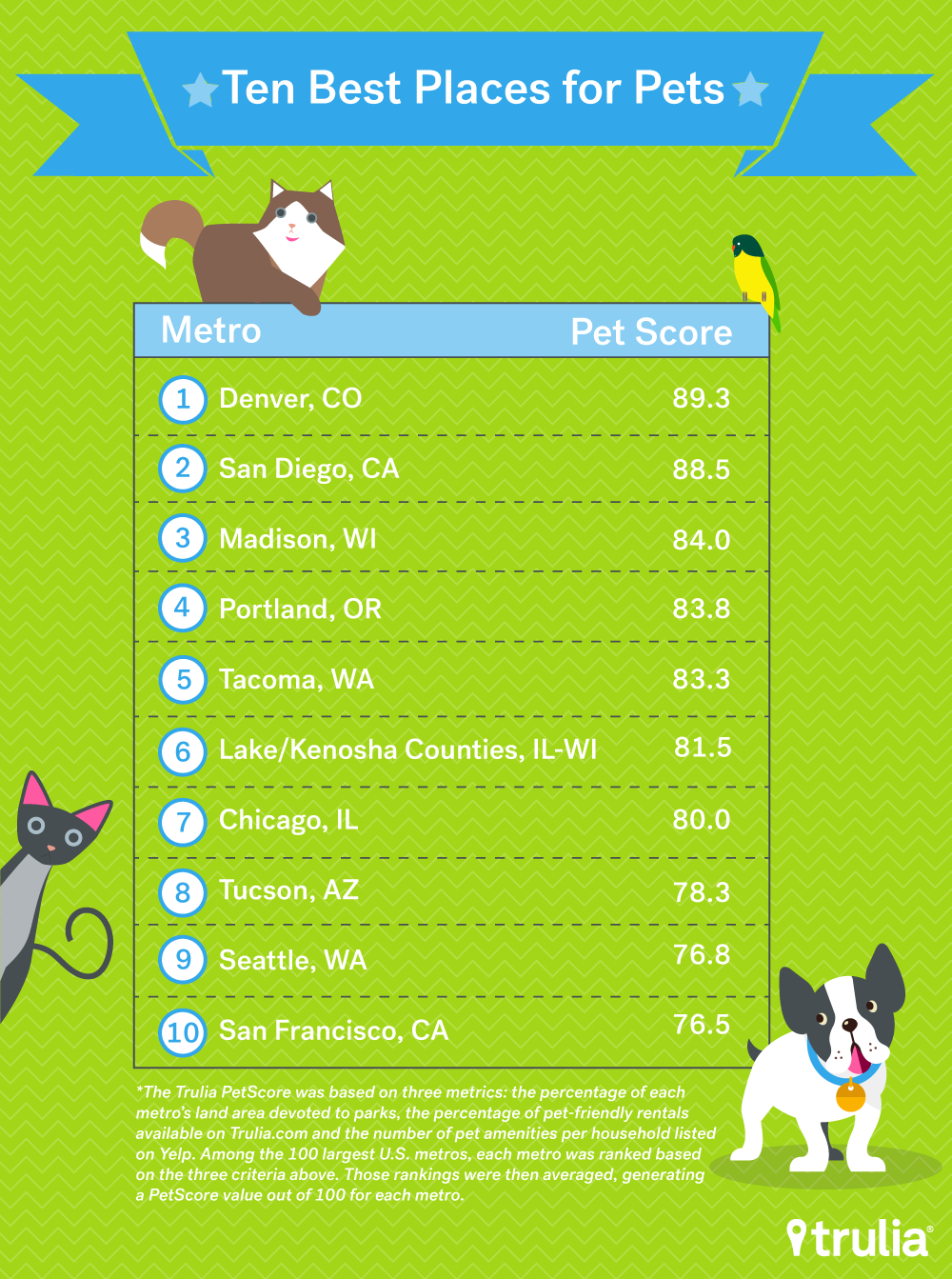 Each pawperty detail page also includes an interactive PetScore map set on the neighborhood of the pawperty, giving pets a starting point for their research and allowing them to scratch and sniff out the neighborhood that best suits their needs.
Don't just take our word for it, see what pets are barking, meowing and chirping about how Trulia pet listings helped them find their perfect spot!
Oh, and one more important thing: we're just horsing around! Happy April Fools' Day from all of the humans and pets at Trulia!