hip·ster  /ˈhipstər/
noun: hipster; plural noun: hipsters
Definition: A person who follows the latest trends and fashions, especially those regarded as being outside the cultural mainstream.
Hipsters are the WORST. It's bad enough that they strut around town in their skinny jeans and perfectly coifed mustaches and mermaid hair, but their very presence just makes everything unnecessarily fancy and overpriced. In fact, it's not just your average human that despises hipsters, hipsters hate hipsters.
As the peak home shopping season swings into high gear, Trulia has identified the places where hipsters roam, and the rest of us, well, we want to avoid like the plague. To help house hunters keep clear of these entitled young people, Trulia has identified hipster hotspots in the top 10 cities where they most likely cluster and take their #squadgoal selfies using the following criteria:
Overpriced Retail Stores: Let's be real. Hipsters aren't shopping at the Gap or Macy's, they are looking for niche, uber-cool places like Warby Parker shops, Madewell, and Urban Outfitters, where they are picking up the latest thick-rimmed glasses, lumberjack plaid shirts, and deconstructed, coated skinny jeans.
Over-priced Barbershops…for the coiffed stache: What do they do with all the new-found facial hair now that they've joined the lumberjack movement? Go to a high-end barbershop to have their man-stache groomed for the price of a cut, color, and blow out at a high-end salon.
Consignment Stores: Because they like to appear thrifty and novel, hipsters love to prove how ironic they are by filling their closets with secondhand luxury hipster brands like Philip Lim, Marc Jacobs, and Chanel. They may not be saving much, but it makes them feel like they're sticking it to the big box store with these consignment shop deals.
Healthy Places: Soul Cycle. Barre Method. Repeat. 'Nuff Said.
Dive Bars, Brunch and Food Trucks: Nothing builds your hipster cred like waiting two plus hours for the latest farm-to-table restaurant for the perfect egg scramble or gluten free pancakes. And, when they visit their local "dive" bar, reclaimed wood and $2 PBRs are a requirement. Oh, and don't forget about Food Trucks where hipsters gather to eat over-priced fusion food – Korean BBQ tacos or Coca Cola braised pork belly buns anyone?
Dog Walkers: But not for any old four-legged canine and most definitely not for a mutt. What hipster family is complete without a Frenchie or Golden Doodle? It doesn't really matter, just as long as it is perfectly maintained, and preferably named Stella or Olive, or any other hipster name that could be appropriate for a baby.
Here are the top 10 cities where hipsters are abundant (note: the second maps shown for each city are interactive – give 'em a whirl):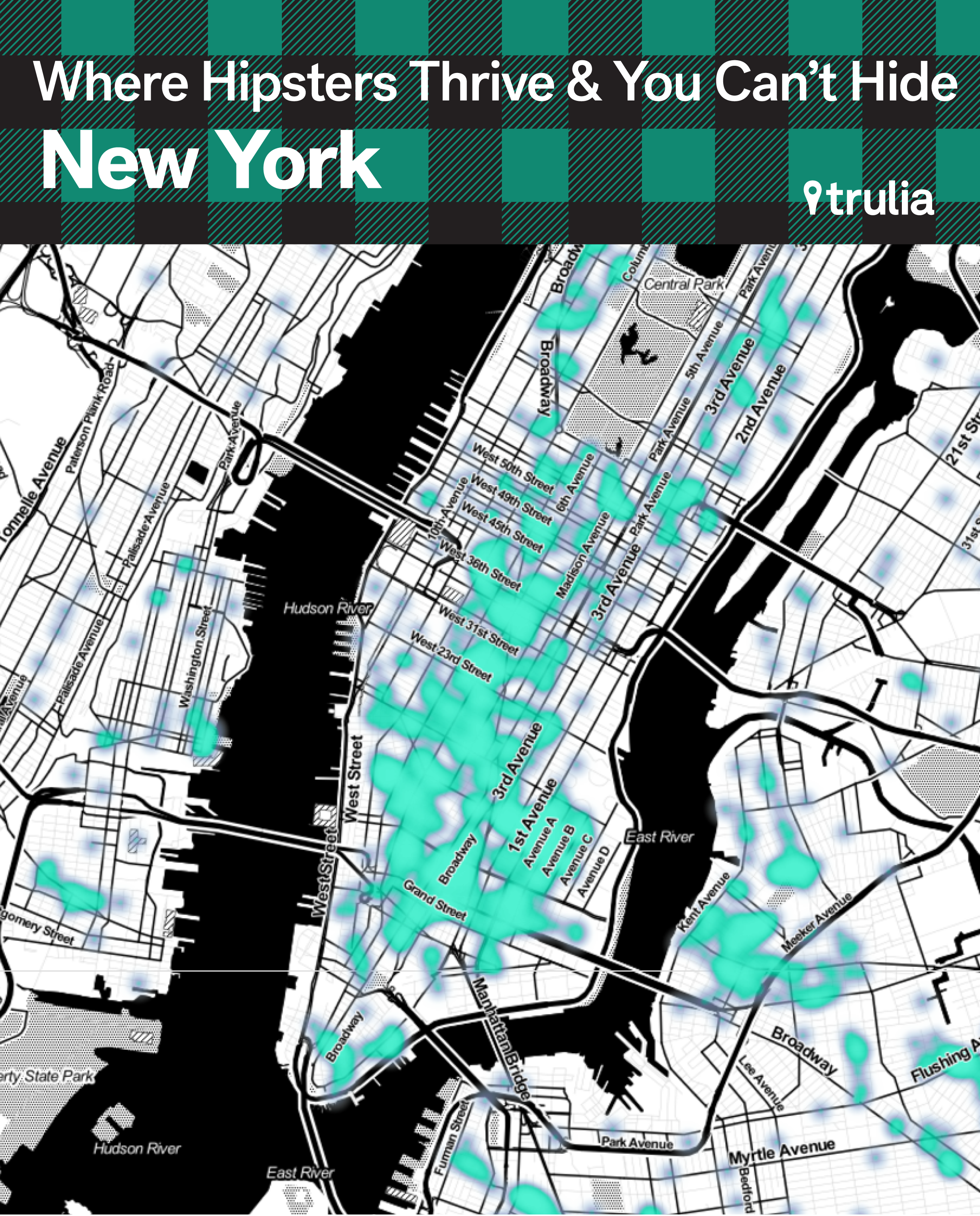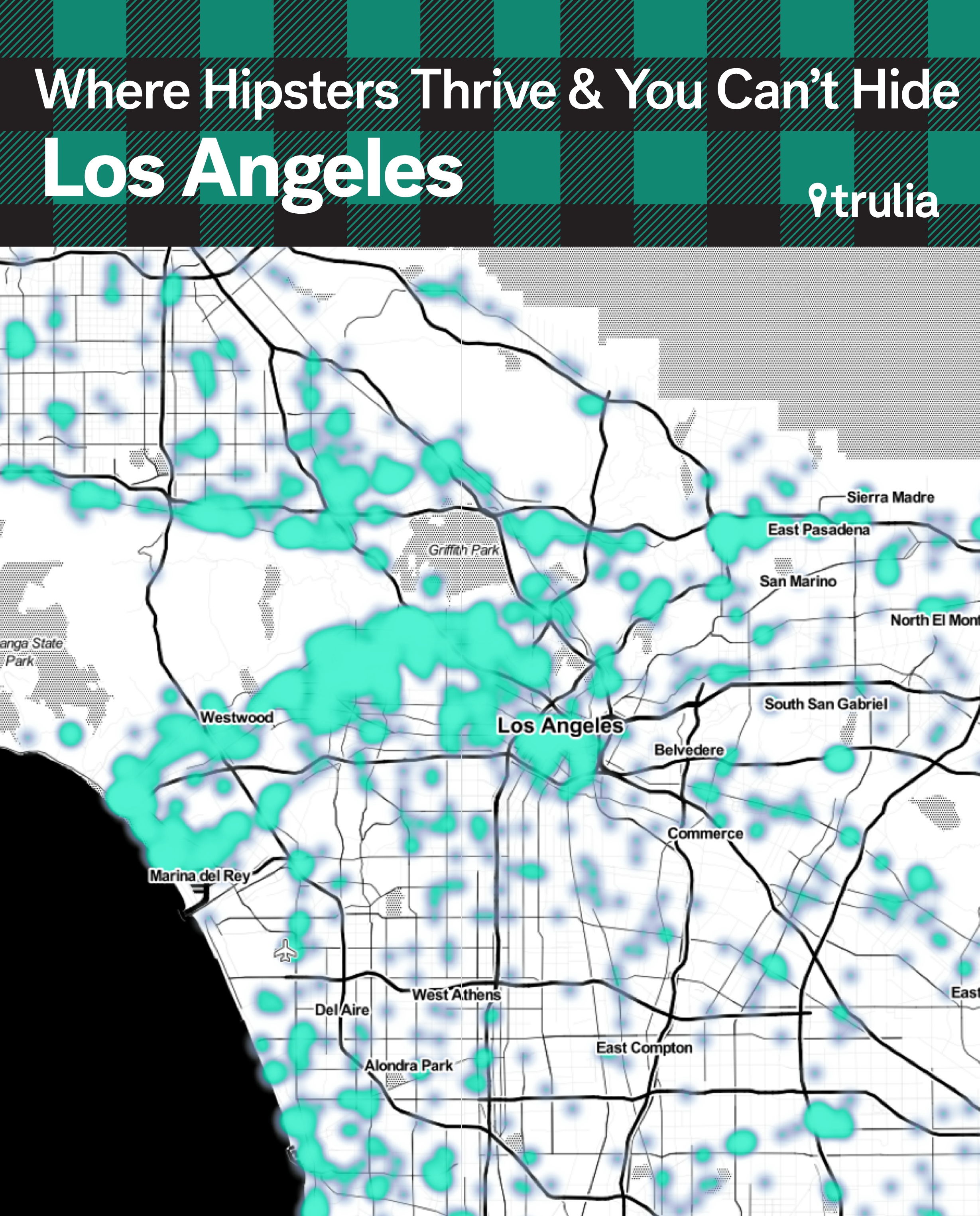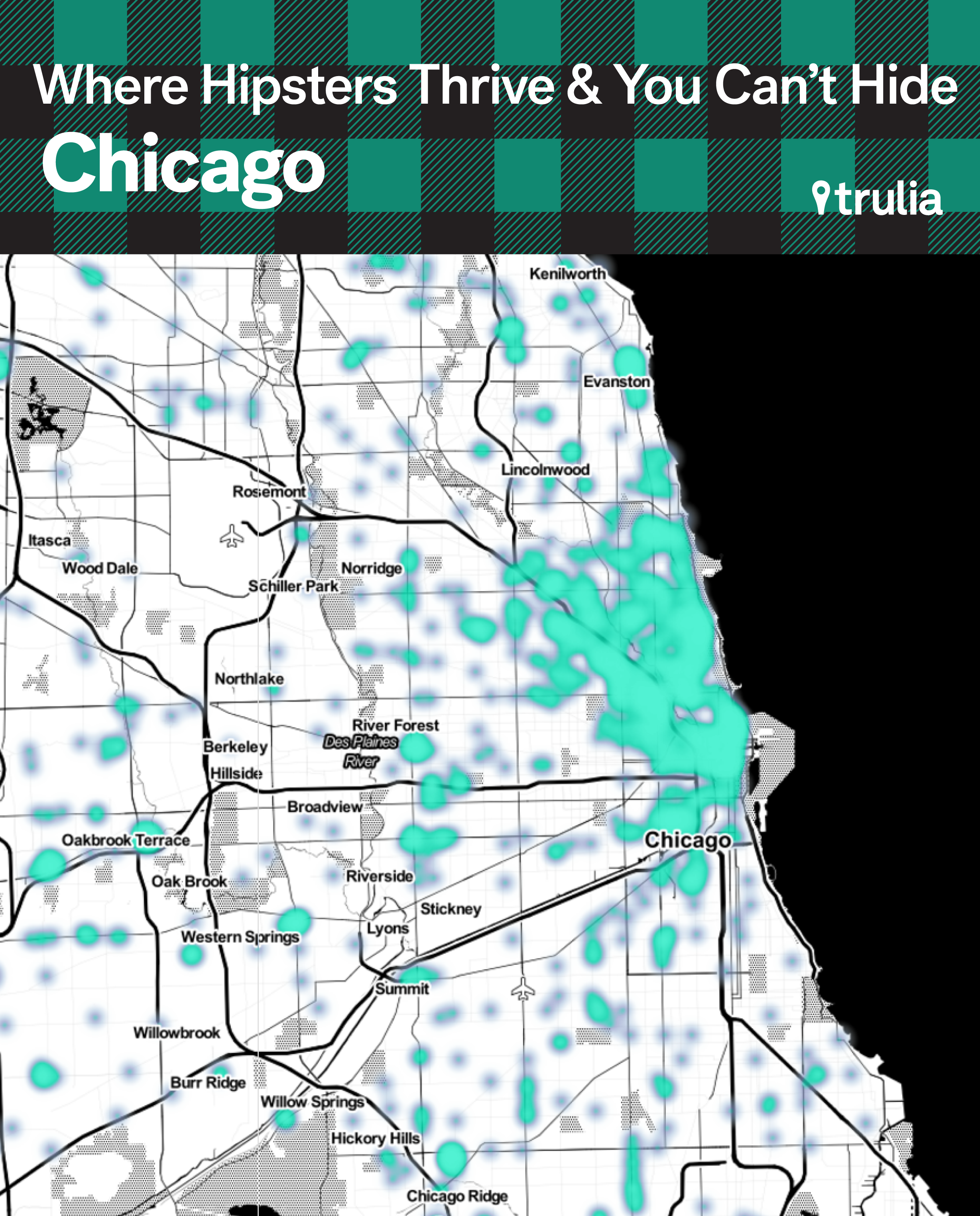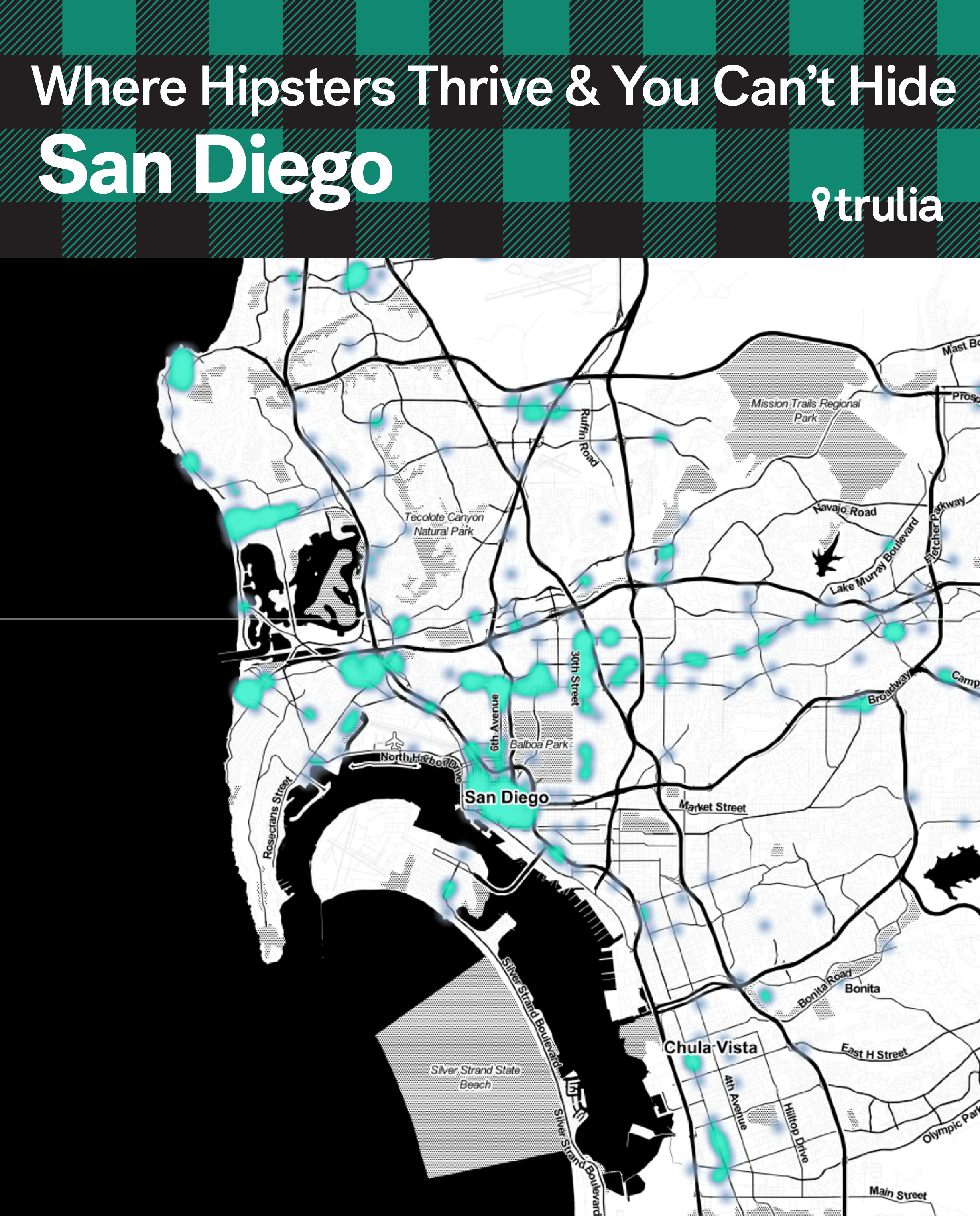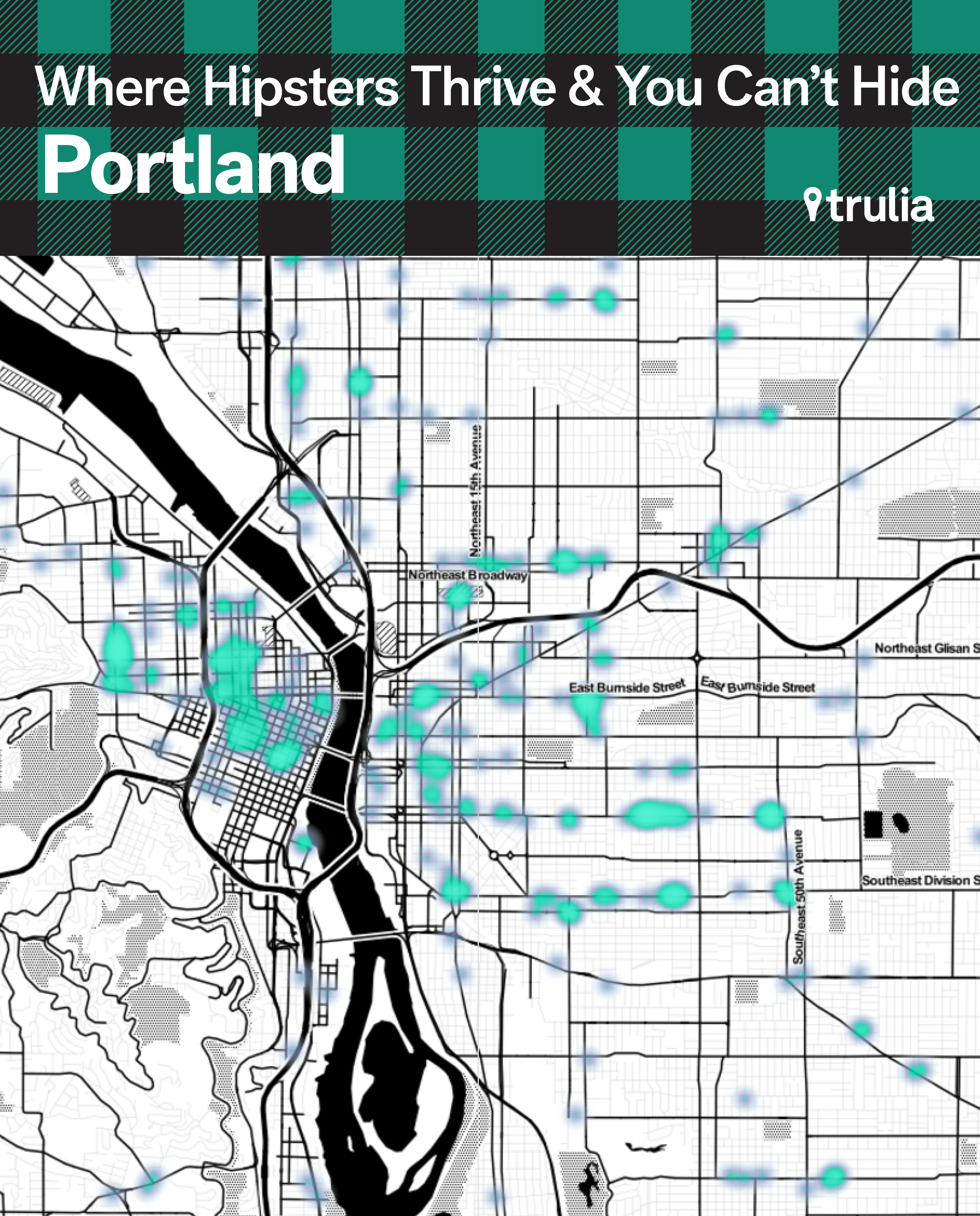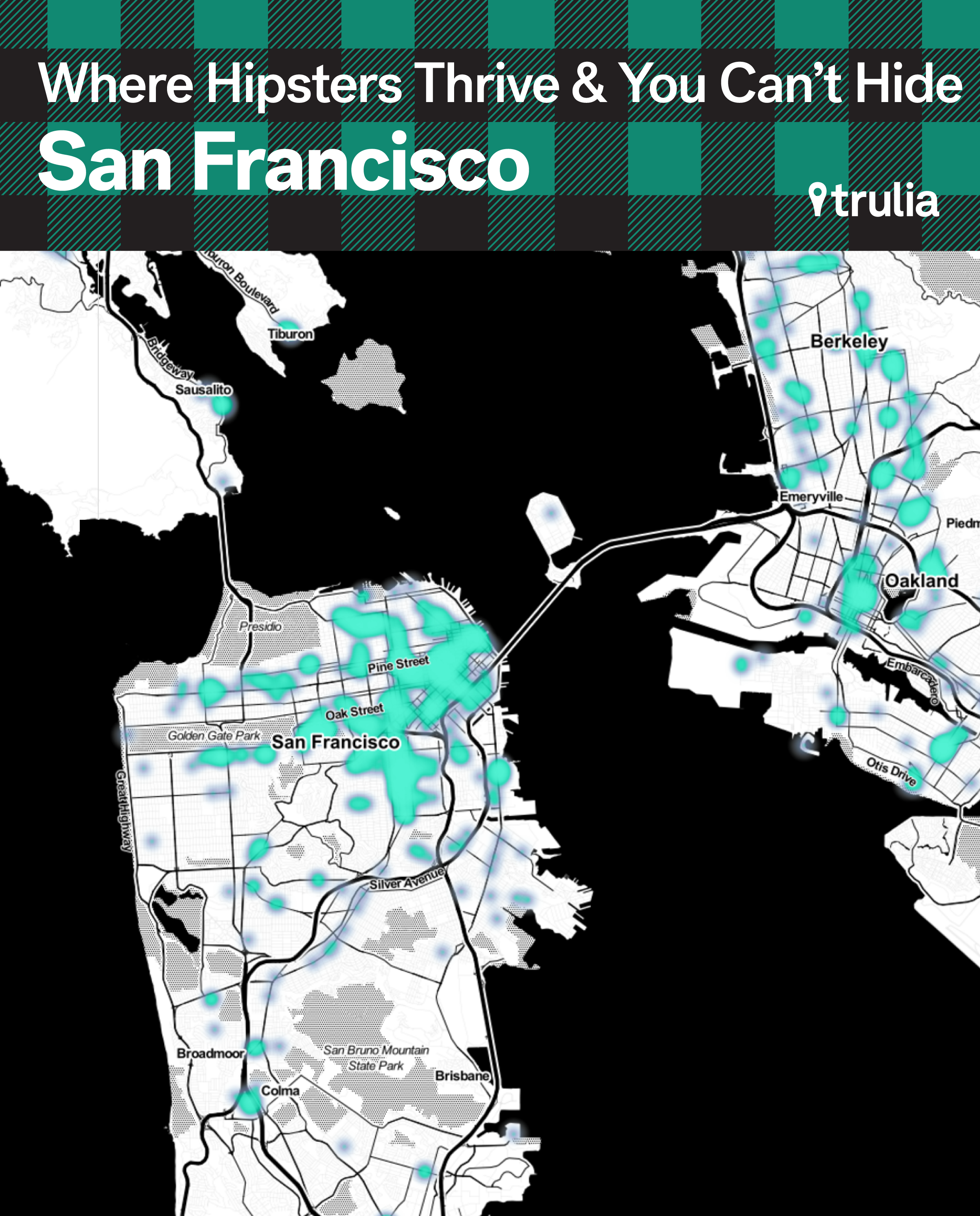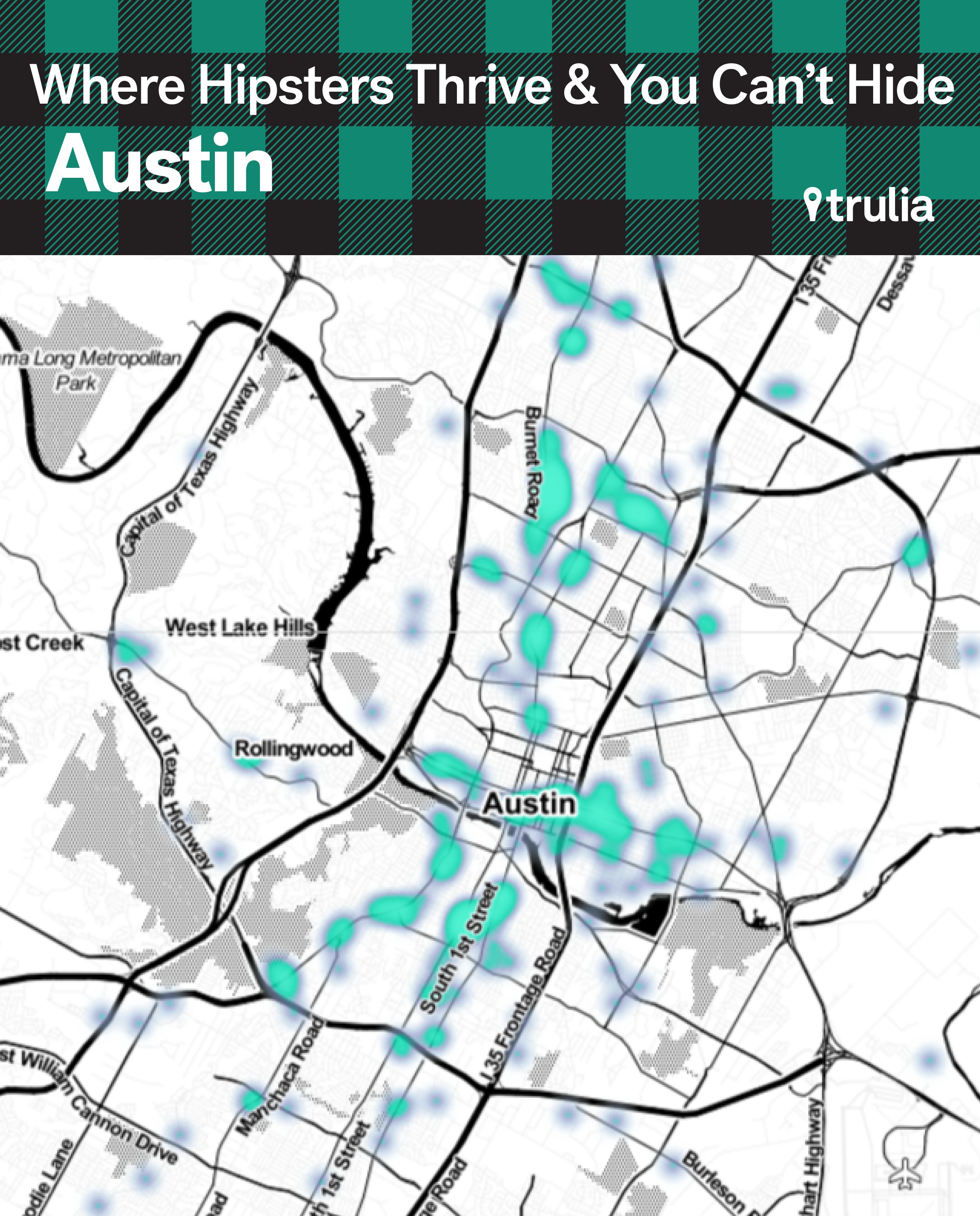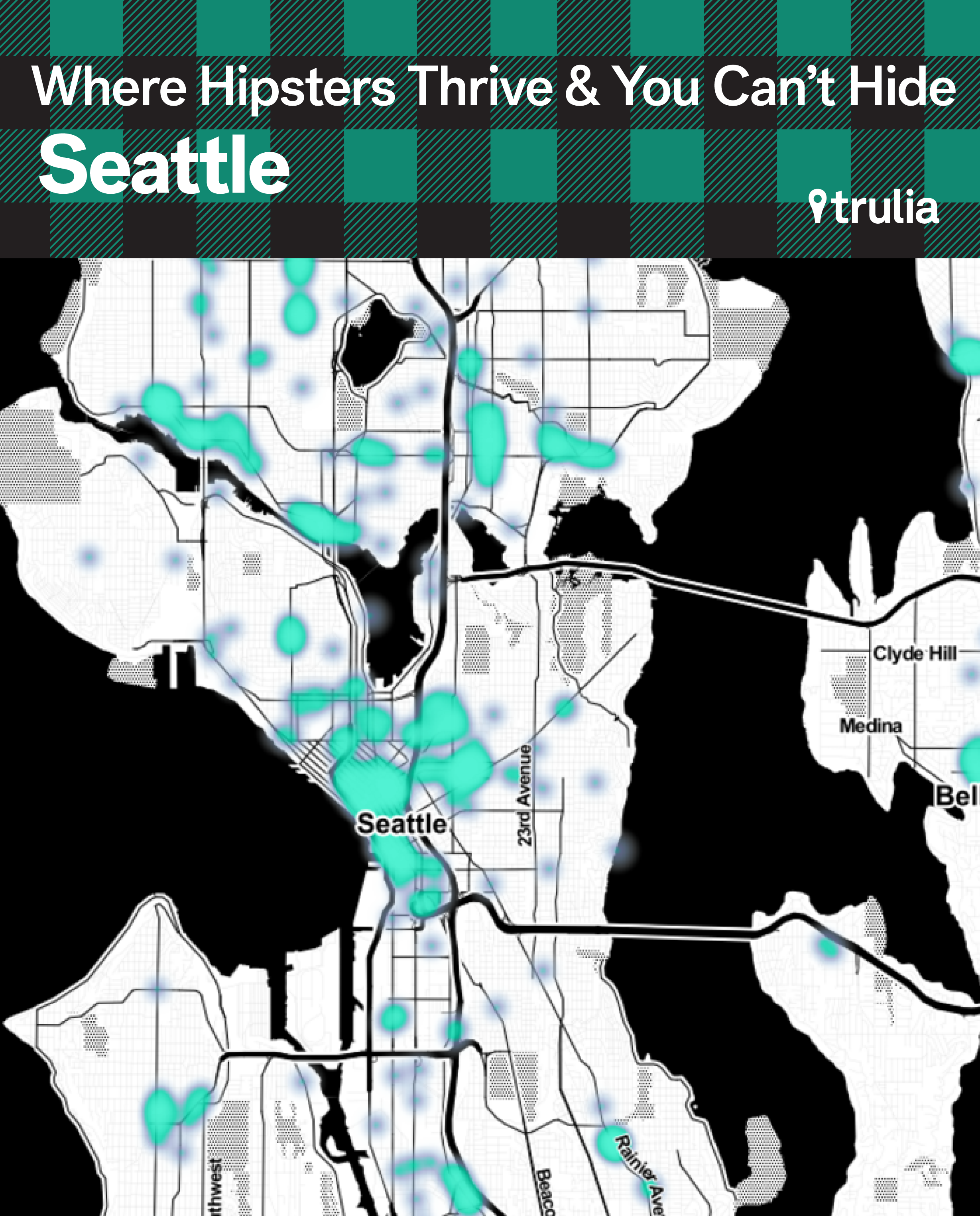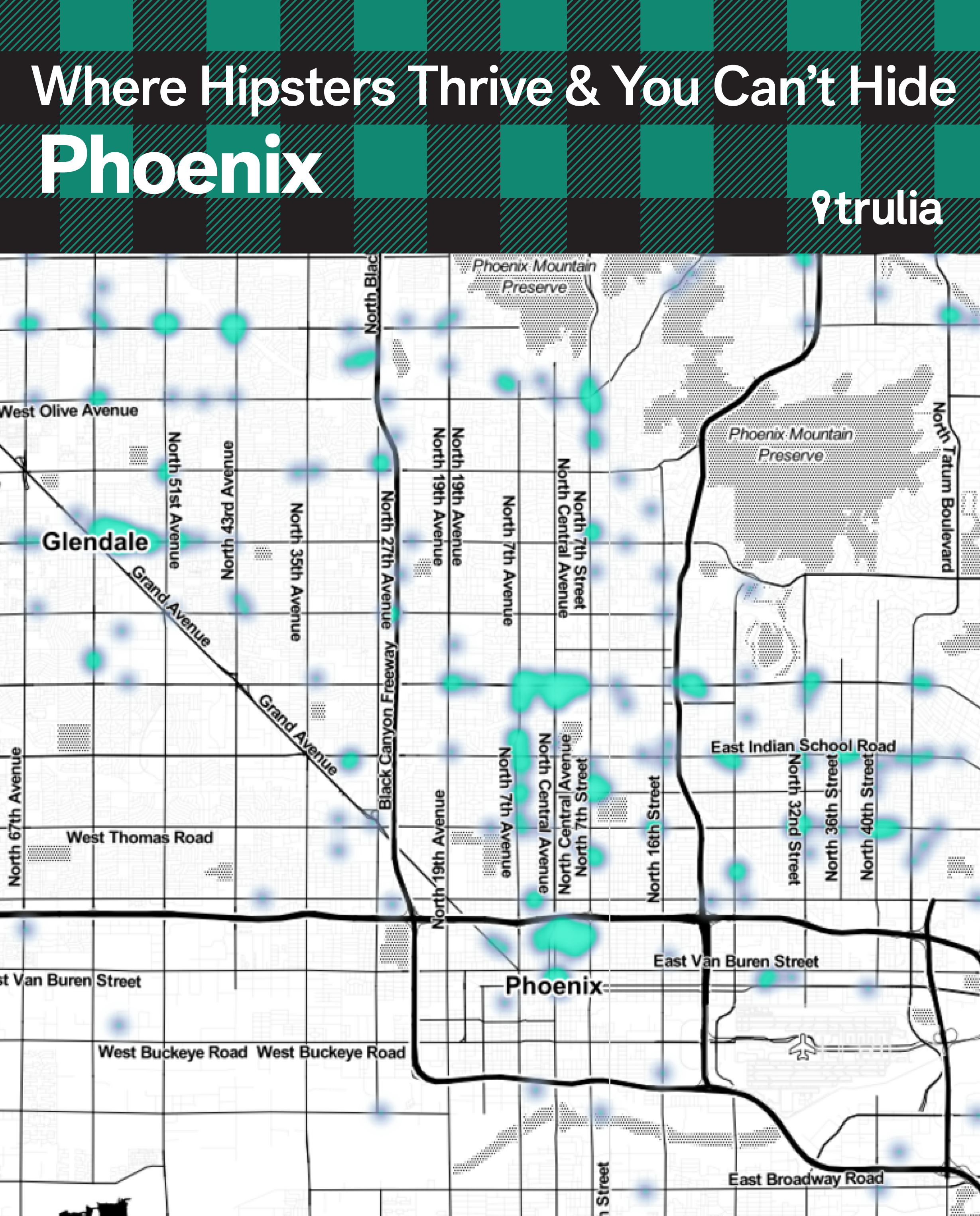 Methodology: April Fools' Day