Sure, there are lots of perks to having more space. But small spaces have a lot going for them too. For starters, it won't take you nearly as long to clean or cost as much to heat or cool as a larger space. You can fit only so much furniture into a smaller space, so you'll save money there too. You also have a built-in excuse in your back pocket if you don't feel like hosting parties or overnight guests. Win!
But that's not all — those tiny apartments for rent in Portland, OR, and Chicago, IL, can also be really big on style. Proof? Just look at these seven charming studio apartments in trendy urban buildings.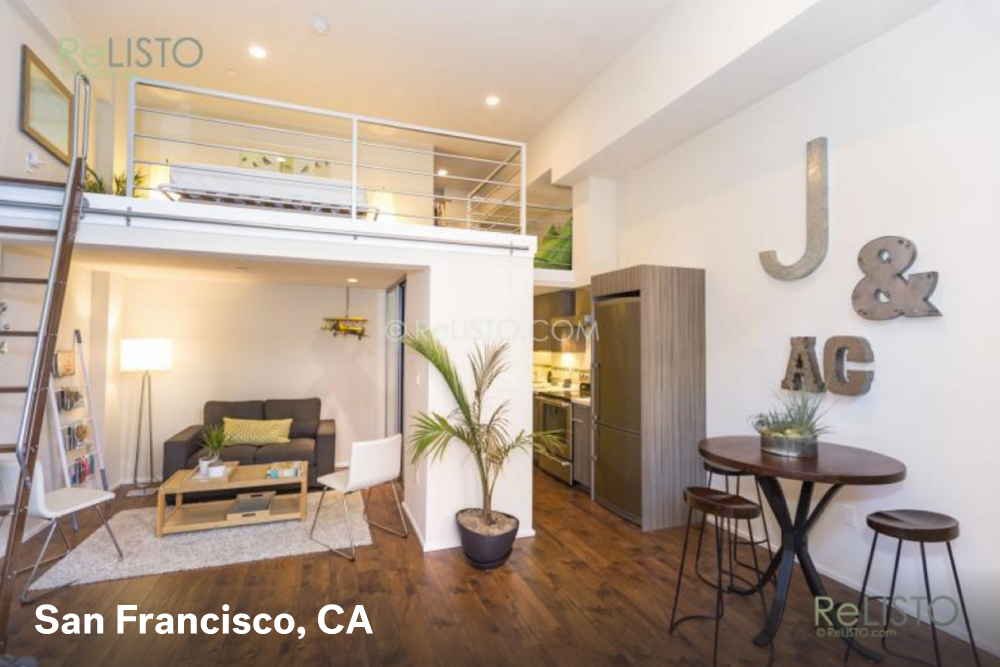 For the multitasker: $2,850/month, SoMa
This 643-square-foot multilevel apartment in San Francisco's SoMa (South of Market) district is perfect for a millennial city dweller or even someone launching a startup from home. Its stylish lofts with ladder access, tall ceilings, wood-grain flooring, and recessed lighting offer an open concept that makes the space appear larger without sacrificing that homey feeling.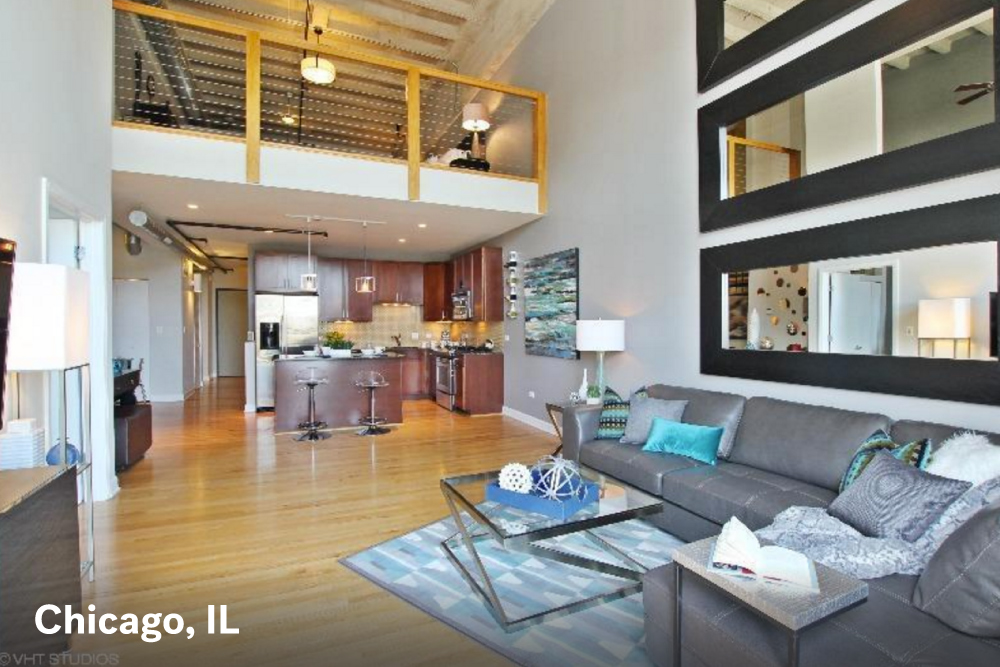 Lofty aspirations: $1,800 to $4,200/month, Opera Lofts Apartments
Classic, clean architecture marks Chicago's Opera Lofts Apartments. Boasting ceilings as high as 30 feet, steel beams, oak hardwood floors, exposed brick, granite countertops, stainless-steel appliances, and track lighting, the building's open floor plans are a loft lover's dream. Soak in your jetted tub after a day taking in the nearby restaurants and nightlife.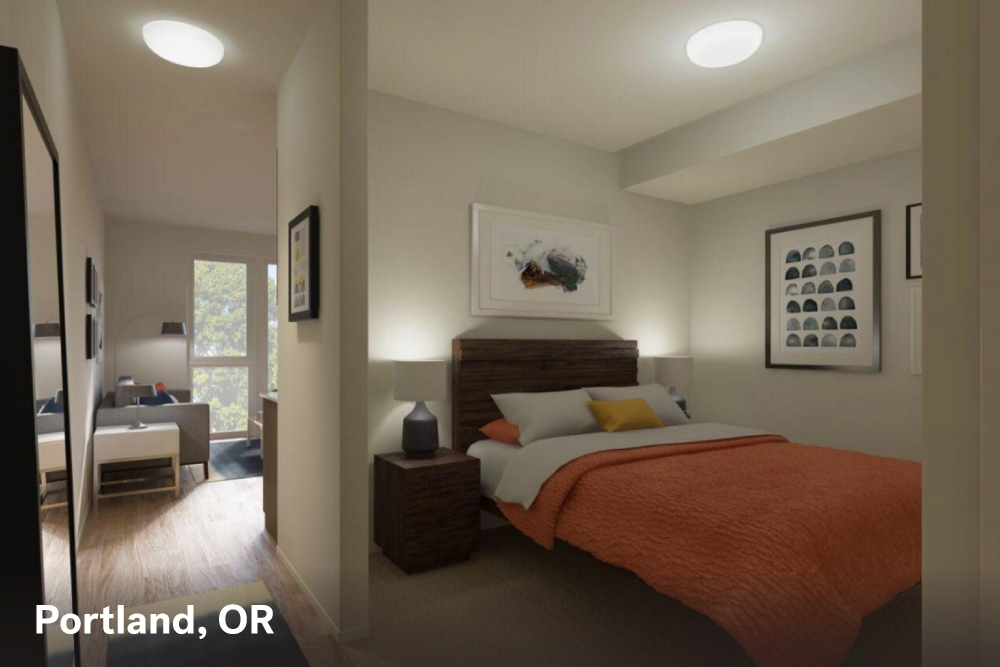 Rustic meets real-world efficiency: $1,323 to $3,271/month, The Union Apartments
The Pacific Northwest charm is palpable at The Union Apartments in the heart of Portland, OR. Units in this six-story building include a stacked washer and dryer plus ample storage areas, hardwood floors, bedroom barn doors, wood-grain cabinetry, and elegant quartz countertops in the kitchen and bathroom.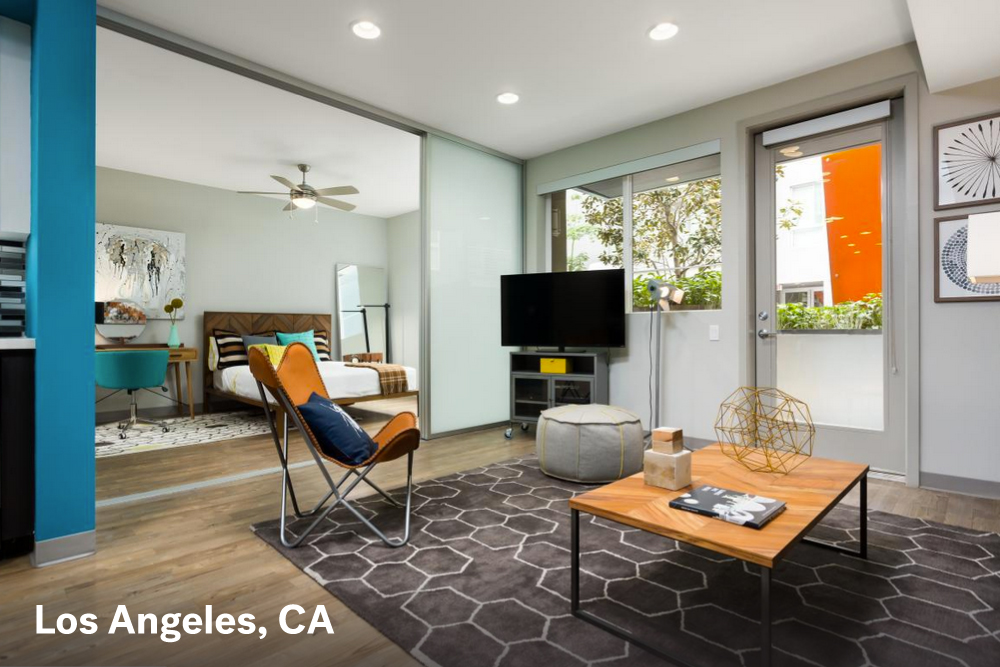 Social suite: $2,305 to $4,347/month, AVA Little Tokyo Apartments
A studio at AVA Little Tokyo in Los Angeles comes equipped with extras to make your home life convenient, including gear walls, quartz countertops, sliding doors separating the living and sleeping areas, and chalkboard walls that give the space a unique touch. A bar and movie wall complete a large sixth-floor social deck, where you can relax and take in a film or simply gaze upon the gorgeous downtown Los Angeles skyline.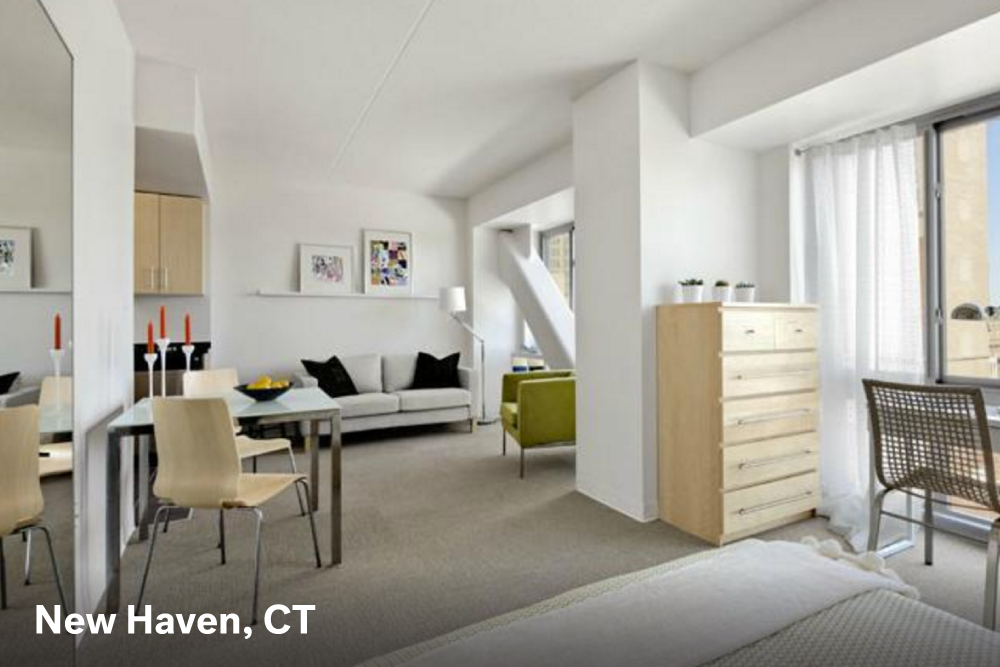 Lean and green: $1,541 to $3,507/month, 360 State Street Apartments
This new building in downtown New Haven, CT, offers luxury features such as parquet floors, stone countertops, and oversized windows that deliver sweeping views of New Haven Green, East Rock, and the Long Island Sound. The building also includes a large fitness room with private yoga studio, Apple business center, on-site storage, and more among its amenities. These apartments are energy-efficient too: You'll enjoy lower utility bills due to 360 State Street's green-living design, including an impressive LEED Platinum Certification.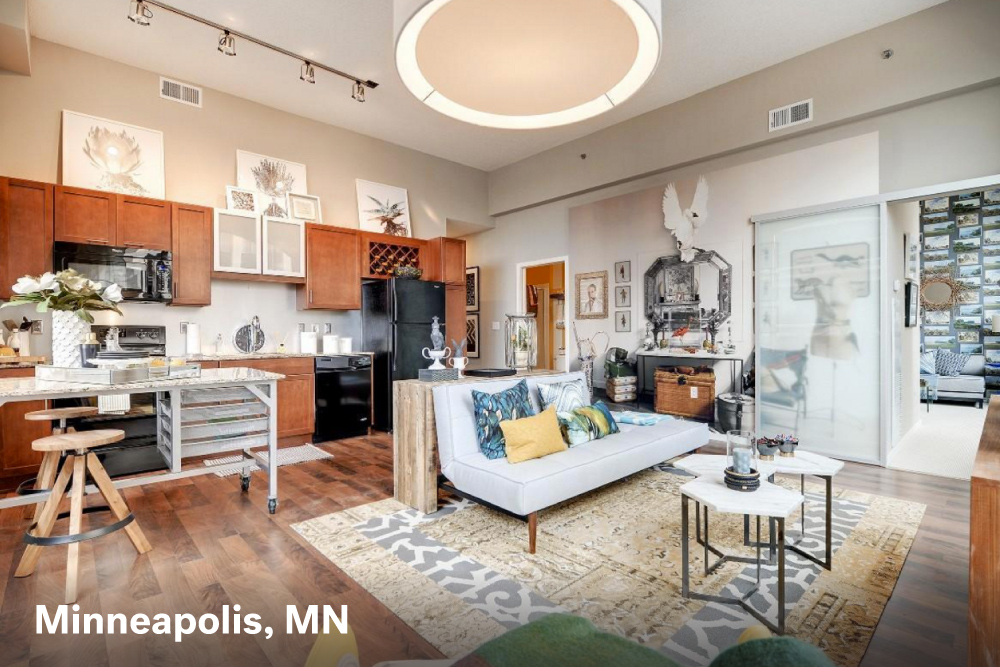 Historic haven: $1,125 to $2,640/month, Soo Line Building City Apartments
LA doesn't have the environmentally friendly beat on lock — the Soo Line Building City Apartments in Minneapolis are green too. A historic landmark, the building offers units with ceilings ranging from 10 to 23 feet, custom closets, built-in kitchen pot racks, track lighting, granite countertops, and translucent glass walls. Enjoy pocket, bi-fold, and barn doors throughout the apartment, as well as luxurious bathrooms complete with marble vanities and soaking tubs.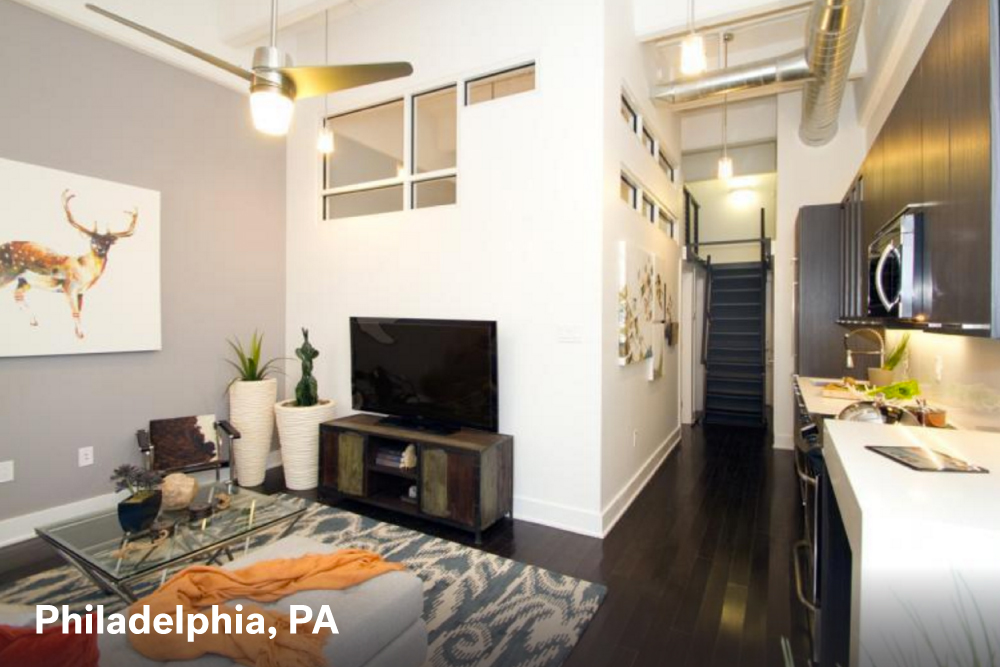 Chef-approved: $1,525 to $3,775/month, Goldtex Apartments
Stunning wood-grain cabinetry greets those who enter Philadelphia's Goldtex Apartments studios. The kitchen is the star, featuring ergonomically sound designs, antimicrobial quartz counters, and under-cabinet lighting that makes for a chic ambiance while you create culinary masterpieces. Fourteen-foot ceilings, 10-foot windows, ceiling fans, rain showerheads, pull-down stairs leading to loft spaces, sustainable hardwood floors, and contemporary finishes make these studios even more inviting.