Philipp Reichardt and his family had been searching for a home in Brisbane, CA, a suburb of San Francisco. Finally, after touring countless homes, the Reichardts fell in love with one that had been beautifully staged, so perfectly that Reichardt easily envisioned his family growing there for years to come. His 10-year-old niece was so excited about the home that she went to jump on the bed in her soon-to-be bedroom … and promptly fell flat on the floor as it collapsed underneath her. "The agent was terrified," laughs Reichardt.
Turns out, the home had been staged with a combination of real and pop-up furniture. "All beds and some larger couches were pop-up but covered with blankets or sheets so that we couldn't tell at all. The fact that some of [the] furniture was real made it even worse as we really didn't expect the beds to be pop-up," he recalls.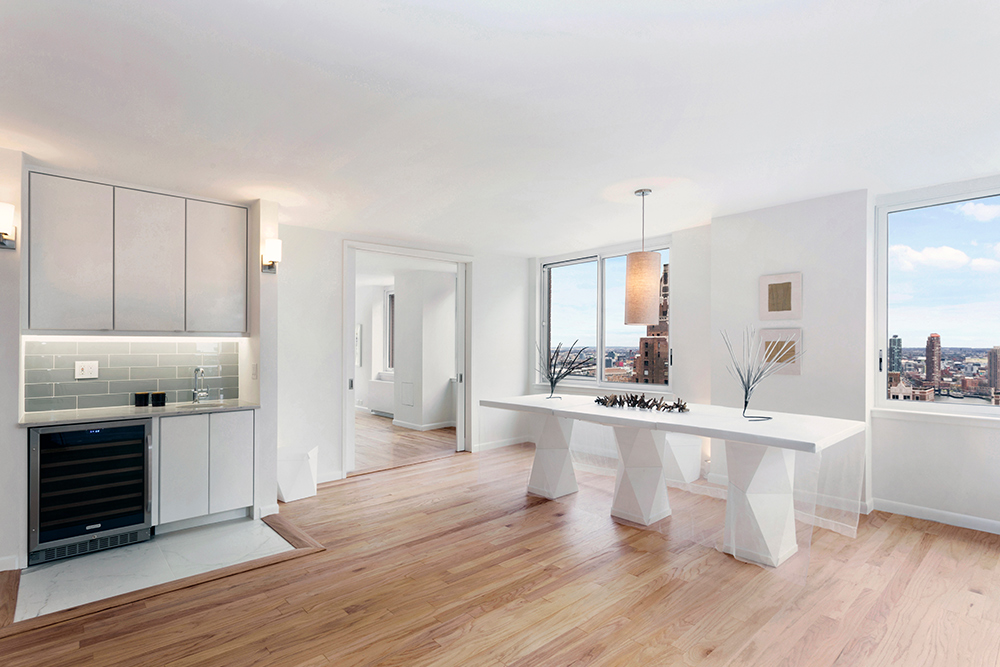 What is pop-up furniture staging?
While home staging is not a new trend, pop-up furniture staging is. And in major metropolitan cities such as New York, NY, and San Francisco, CA, where staging is a given, staging with pop-up furniture — tables, chairs, even sofas made from materials such as corrugated plastic — in lieu of more expensive, leased furniture is fast becoming the new norm. "More and more homeowners are finding that if spending the money on a professional stager is not in the budget, they can make their home show better and appear more enticing online by using pop-up furniture," explains Justin Udy, a real estate agent with Century 21 Everest Realty Group in Midvale, UT. "It may also be a good fit if the property is vacant. Perhaps you're an out-of-state owner or have already moved out of the property and the home needs to be staged so that potential buyers can truly envision themselves in the home."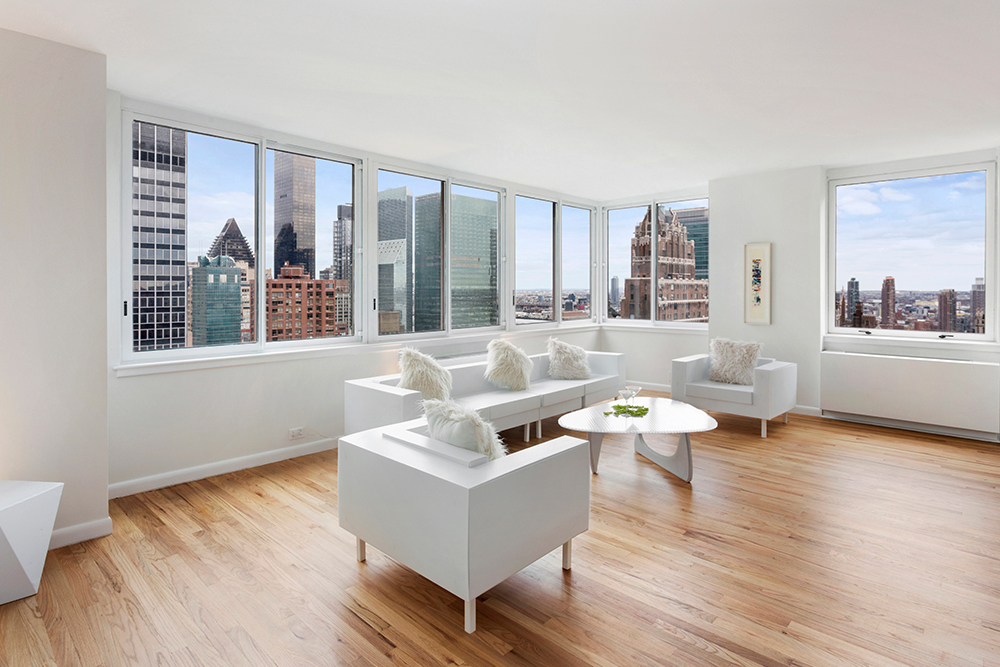 Home staging doesn't have to be expensive. These pieces from inFormed Space bring the room together without distracting buyers from the view.
Why stage a home with pop-up furniture anyway?
For Douglas Pinter, prop furniture simply makes sense. As founder of inFormed Space, which he started in 2012 after seeing the high-cost of home staging (which can cost $5,000 for three months or more in large markets), Pinter knows how cost-effective pop-up furniture staging can be. "It's often one-tenth the price of conventional staging using traditional furniture in major metropolitan areas," he says. Plus, "instead of weekslong lead times to stage conventionally, inFormed Space is completed within days of engaging us, and the actual staging is completed in several hours."
Karen and Kevin Nielsen were on the same wavelength as Pinter when the couple created Dandy Pack (then NextStage Furniture) back in 2008. "Prior to us, there were very few options: Stage with what's there, leave rooms empty, or commit to expensive rental agreements," says Karen. "We believe our products offer sellers the ability to achieve the look they want without the high cost, contractual commitment, or logistical hassle of renting." Unlike inFormed Space, which does the actual staging for the client, Dandy Pack provides the materials for the broker, homeowner, or client to set up themselves, making it even more customizable for the homeowner.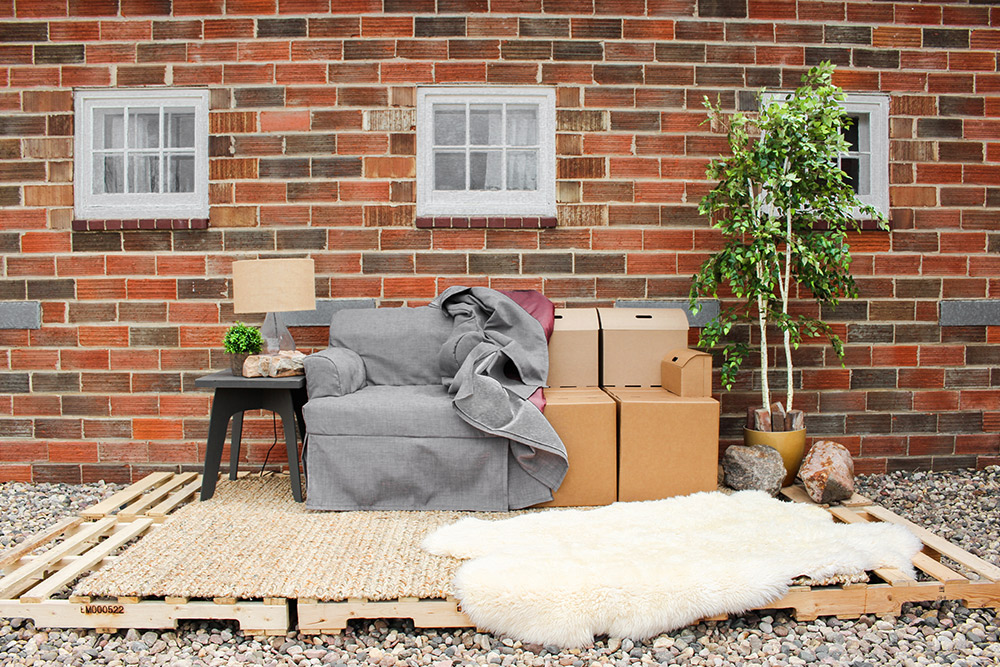 While pop-up furniture is certainly a less-costly alternative to traditional staging, it's possible to cut costs even further by attempting a bit of it on your own or in combination with a service like Dandy Pack. "A clever and crafty do-it-yourselfer can easily create temporary furniture from lightweight materials or slightly sturdier options such as plywood and foam padding," says Lisa Ford, secretary of the Orlando Regional Realtor Association. "Pinterest and YouTube are good sources of homegrown inspiration. Inexpensive fabric or ready-made slipcovers are perfect for faux furniture. Or mimic today's popular shabby chic and flea market–chic design sensibilities with tiebacks and billowy ribbon, and you've created an inviting space."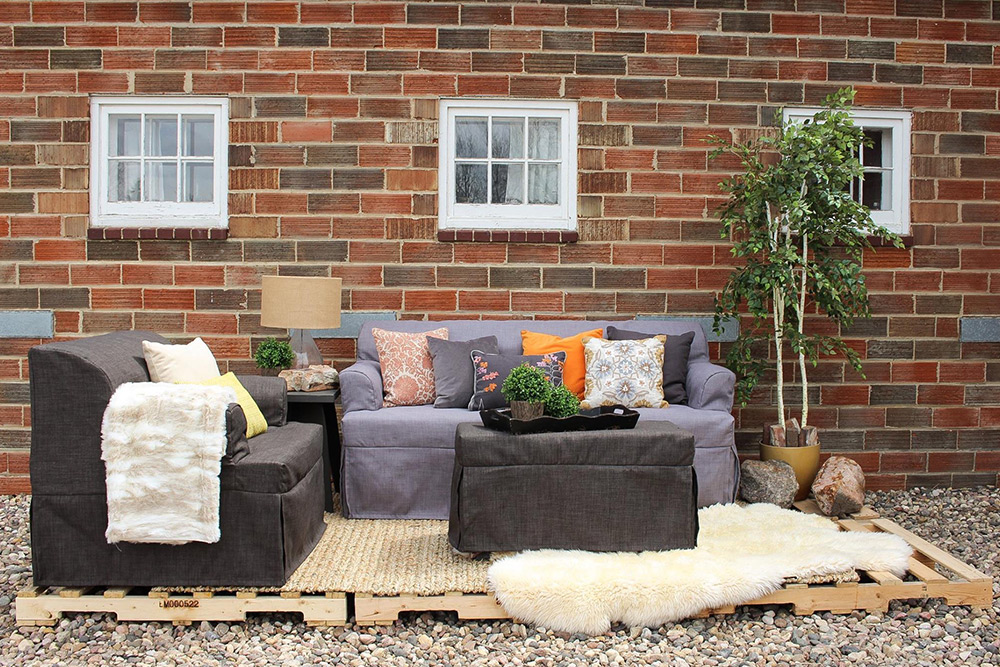 If you want the best results — fast — brokers agree: Hire the professionals to stage your home, whether you use pop-up furniture or the real thing. "What we do is a stylish, more effective, and inexpensive solution that addresses a key issue that all professional real estate and design people agree [on]: Empty spaces don't show well," says Pinter.