Aside from stealing the spotlight on Pinterest, these seven properties share one thing in common: an escape from the everyday — but not the suitcase-and-passport variety. We're talking about the kind of momentary departure that's found in a leisurely soak in the tub, a sip of margarita at a poolside bar, or even in a daydream about a life lived in one of the Park Avenue homes for sale in New York, NY. They're stolen moments, and they're just a click away on Pinterest.
Follow @Trulia on Pinterest, pin the homes that have exceptional Pinterest home decor inspiration, and tag with #FoundOnTrulia. We'll feature our favorites regularly.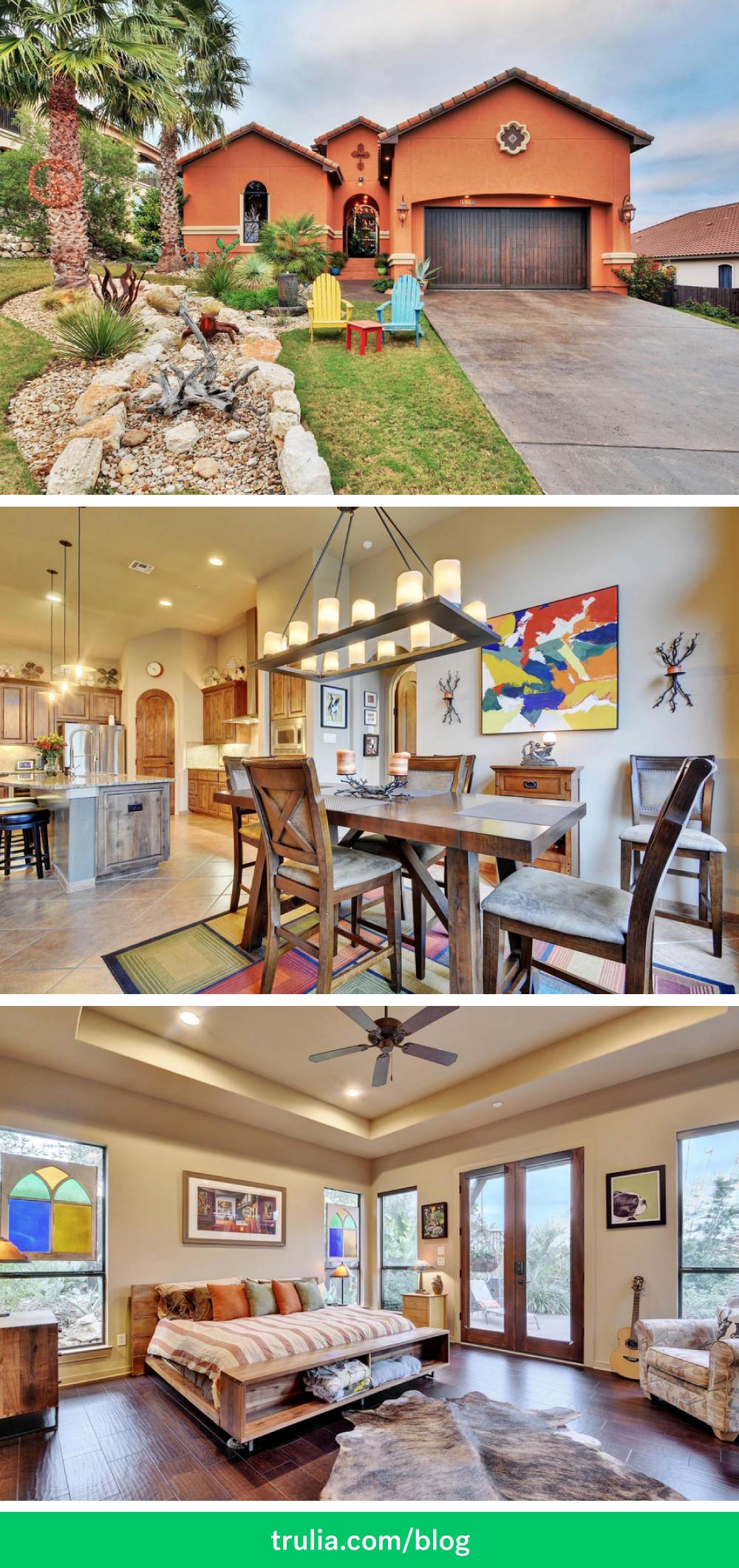 $519,000, 15202 Canary St., Austin, TX 78734
Energetic? Sure. Over the top? Maybe. Just don't call it bland. This Pueblo-style home in Austin packs serious personality into its 2,593 square feet. And even if you don't share the current owner's penchant for Dia de los Muertos folk art and oversized furnishings, you'd be hard-pressed to find something to dislike about the four-bedroom, four-bathroom home's outdoor bar and kitchen. It adjoins a partial courtyard and overlooks a spacious patio area, complete with a fire pit, swimming pool, and potted palms. See more homes for sale in Austin, TX.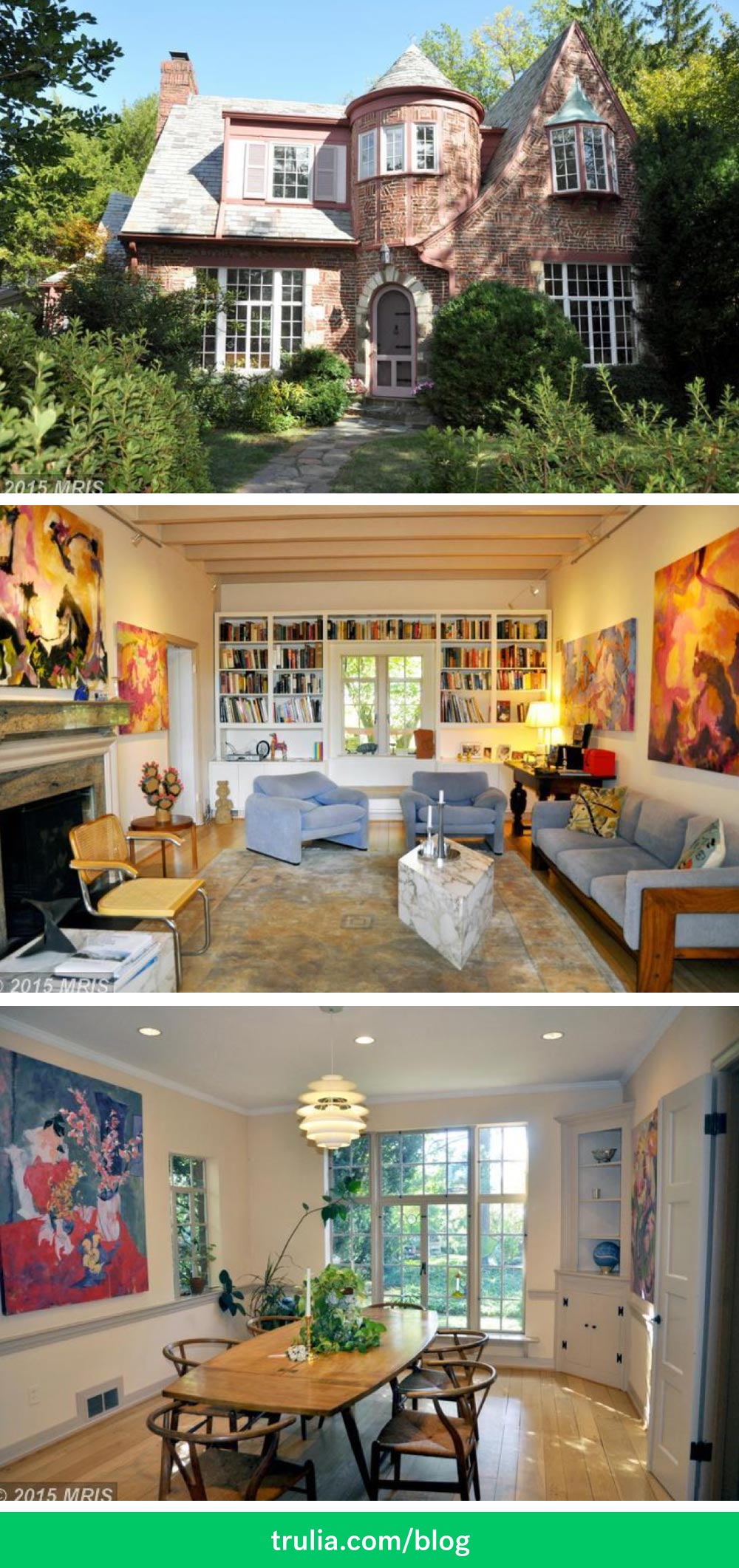 $1.095 million, 7501 Brookville Road, Chevy Chase, MD 20815
Bet you didn't expect to encounter "happily ever after" in Chevy Chase. Ripped from the pages of your favorite fairy tale, this storybook-perfect brick home catches the eye with a turreted facade and arched front door. Inside the artsy, three-bedroom house, visitors will encounter oak floors, exposed beams, a wood-burning fireplace, and a cozy finished basement that's home to exactly zero trolls, fire-breathing dragons, or any other type of fantastical foe. See more homes for sale in Chevy Chase, MD.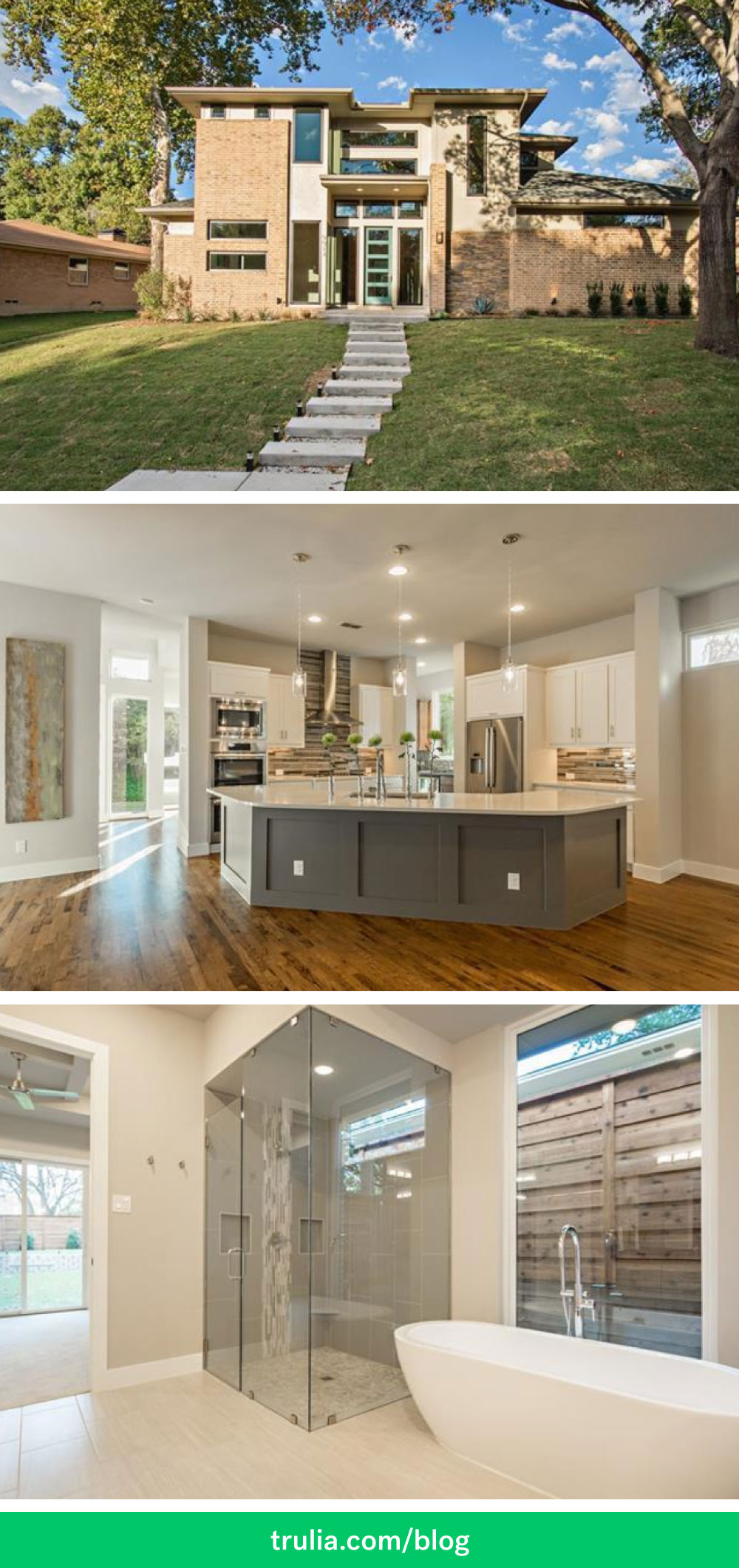 $789,000, 9014 Guildhall Drive, Dallas, TX 75238
This 3,678-square-foot contemporary home in Dallas is Texas Green Built–certified, but that's not really what makes it Pinterest-worthy. Instead, it's the new-construction home's trendy, top-of-the-line fixtures and furnishings that have people pinning. The open, light-filled floor plan adds to the home's appeal, and would you take a look at that master bath? The first person to dip a toe into that soaking tub is one lucky lad or lady. See more homes for sale in Dallas, TX.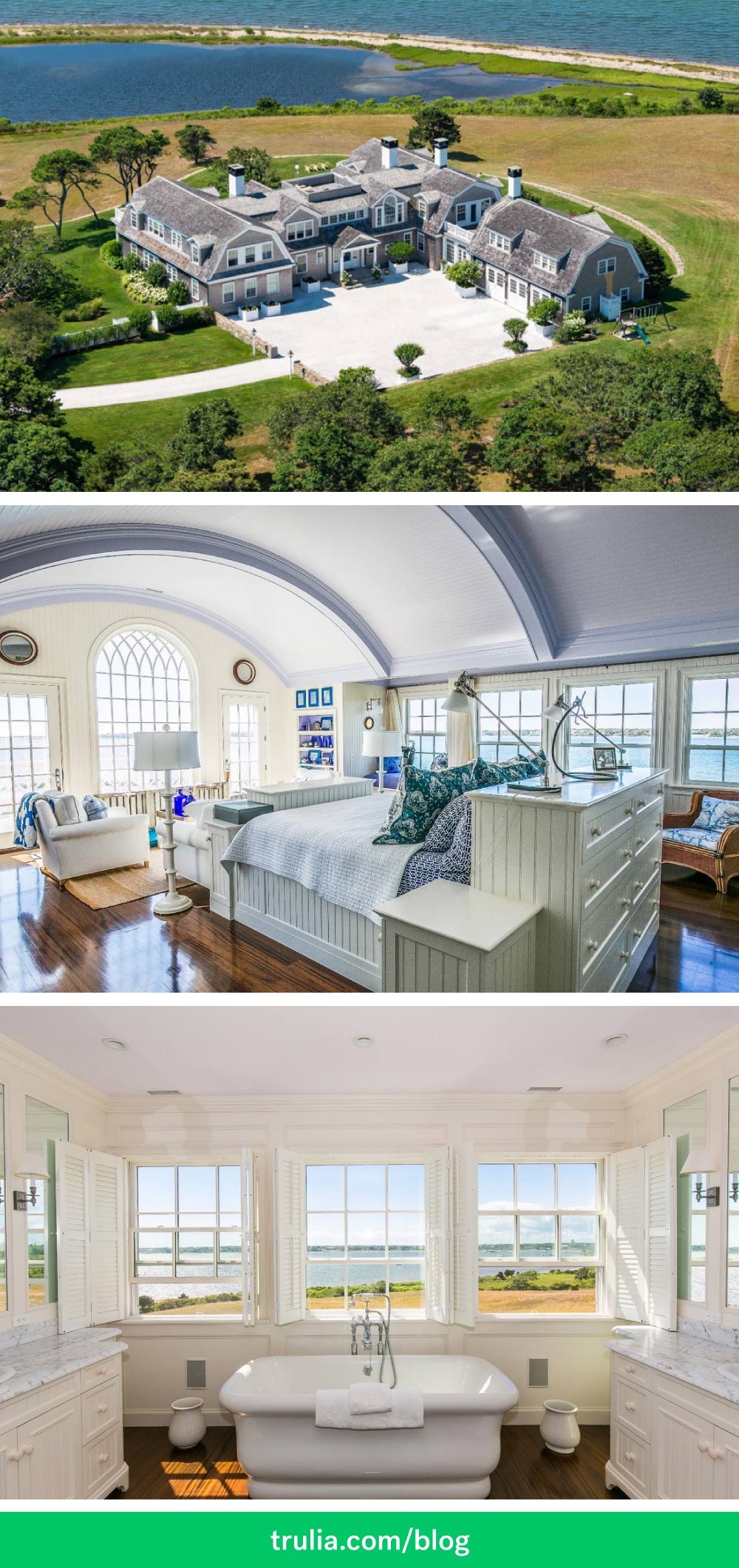 $20 million, 22 Lelands Path, Edgartown, MA 02539
Before we delve into the specifics of this 10,099-square-foot, Shingle Style mansion in Martha's Vineyard, MA, let's pause to appreciate the postcard-worthy beauty that is the coastal island's Katama Bay. Without it, the view from this hilltop home's dreamy, all-white master bath wouldn't quite be the same (but we'd gladly enjoy a soak in that tub, anyway). Other notable amenities here include a wine cellar, gym, steam room, and 180-degree views of surrounding conservation land. See more homes for sale in Edgartown, MA.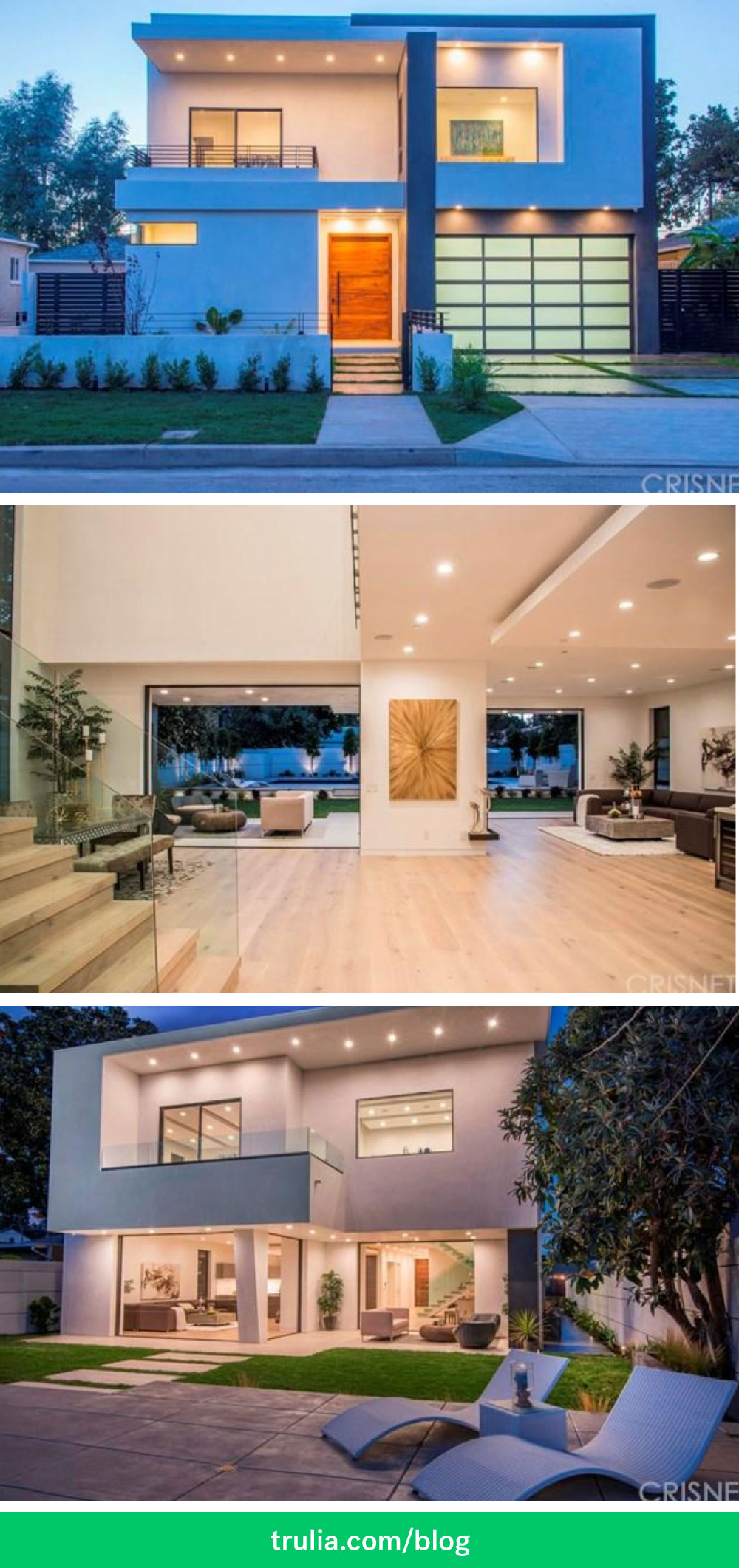 $2.249 million, 5101 Rubio Ave., Encino, CA 91436
With its open floor plan, this brand-new custom home favors linearity above all else — besides, of course, natural light, premium appliances, and posh finishes. What's more, each and every one of the 4,000-square-foot home's five bedrooms sports its very own bathroom and walk-in closet, while the expansive master suite boasts a few added amenities: a peekaboo fireplace separating the bedroom from the bathroom, as well as a balcony overlooking the home's inviting outdoor pool (perfectly rectangular, of course). See more homes for sale in Encino, CA.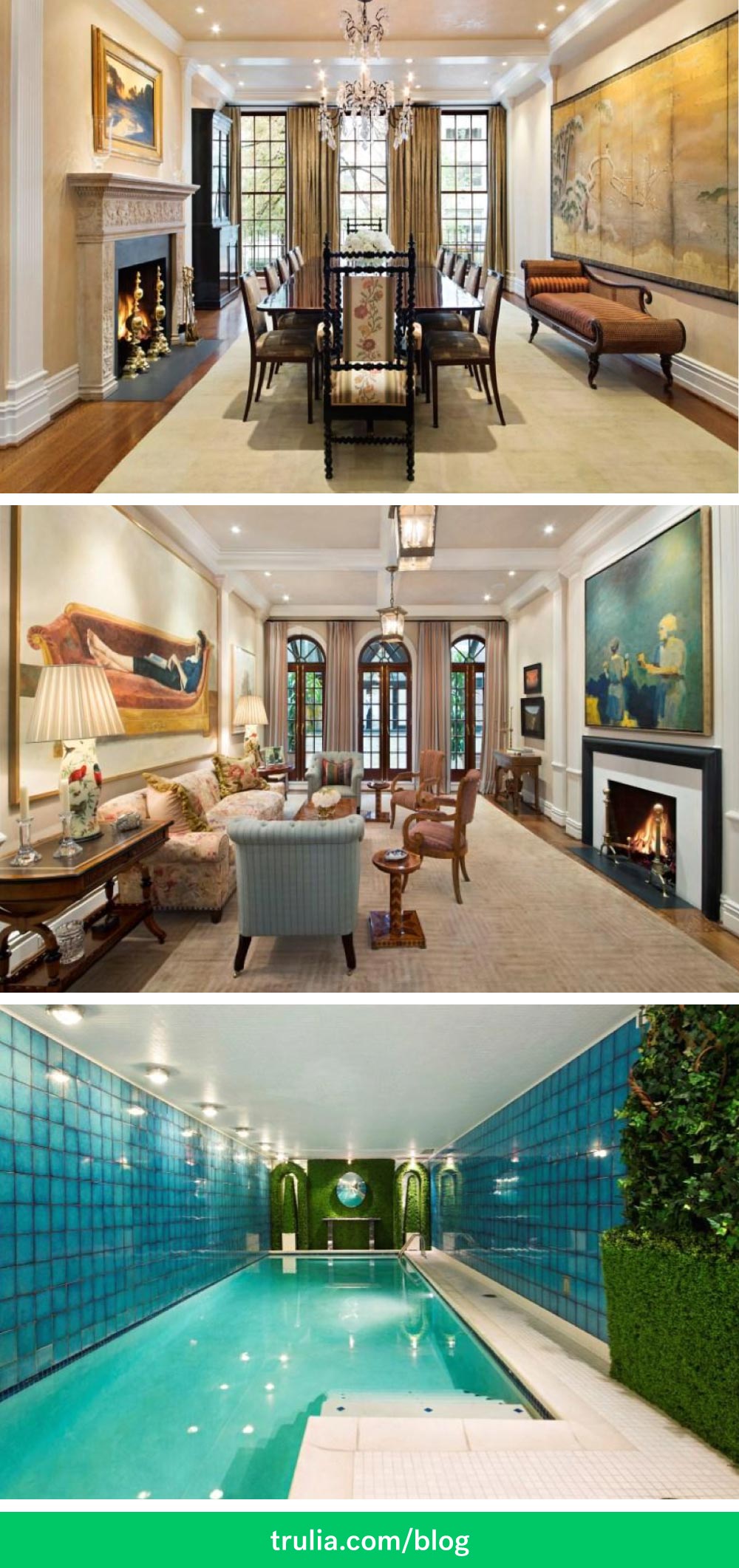 $26 million, 49 E. 67th St., New York, NY 10065
Traditional sensibilities follow the straight and narrow in the form of this 8,600-square-foot red-brick townhouse in New York, which is stacked five stories high and measures in at 20 feet from side to side. Another figure worth noting? The townhome's age: This tall drink of water dates all the way back to 1878 and retains many of its original architectural details, augmented by refined furnishings, tailored floor-to-ceiling drapes, and an impressive collection of oversized oil paintings. The basement pool is a work of art in and of itself, and the home's tony Upper East Side address puts it just around the block from Park Avenue and mere steps from Central Park. See more homes for sale in New York, NY.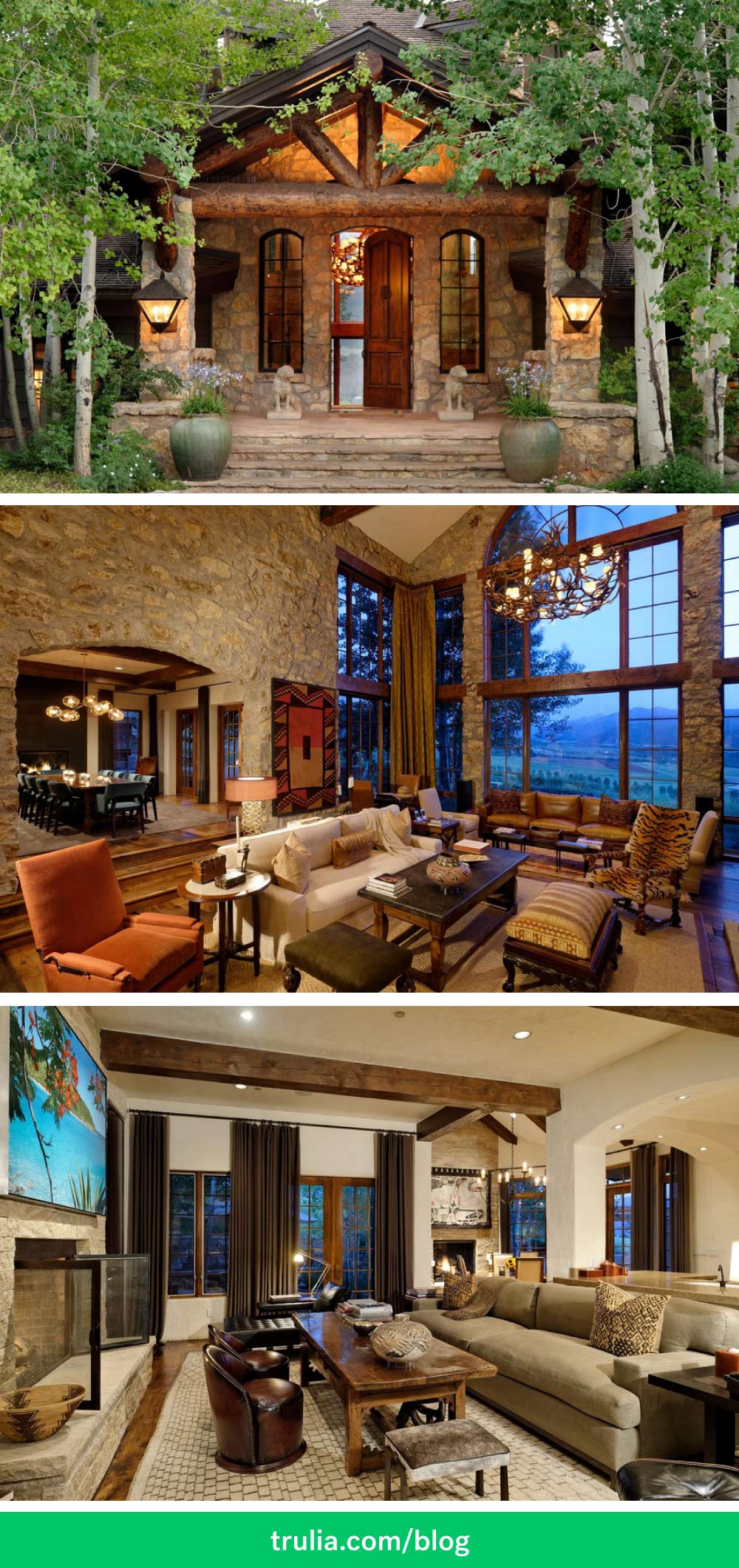 $20 million, 250 Running Mare Road, Woody Creek, CO 81656
Get those boards and skis sharpened. This 15,961-square-foot mountain estate is located just 11 miles north of Colorado's famed Aspen Ski Resort. Winter sports aren't the only draw here, however: The five-bedroom residence offers its own entertainment in the form of a home theater, bar and billiards room, wine cellar, and fully equipped gym. At winter's end, the home's 16 bucolic acres are blanketed in wildflowers and mature perennials, while a series of canals lead water past an outdoor dining area before spilling into multiple reflecting pools. See more homes for sale in Woody Creek, CO.