Most places celebrate the holidays just once a year, but there are a few cheerful communities where Christmas is built into the very fabric of town life. Be it North Pole, Alaska, where locals live on Snowman Lane, or Santa Claus, Indiana, with it's Holiday World theme park, residents in these festive towns ensure that they live up to their merry monikers. If you're crazy about Christmas, consider moving to a place where the holidays never end.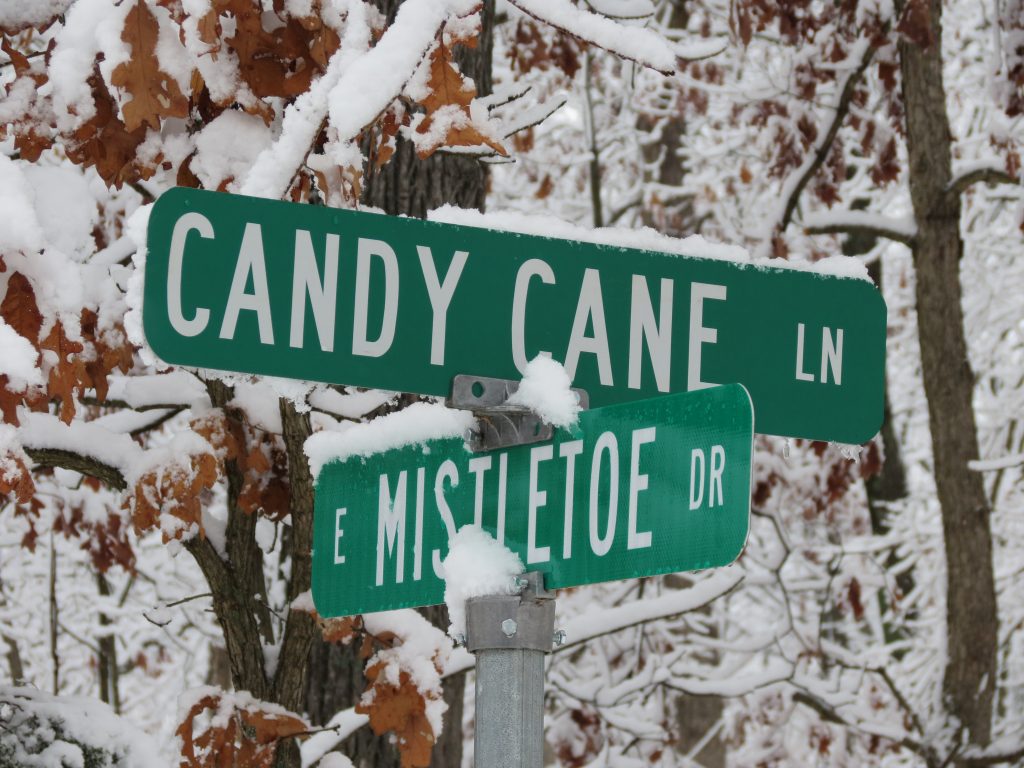 After several spirited town meetings in 1856, residents changed this community's name from Santa Fe to Santa Claus. Today, it embodies its title, brimming with fairy tale-inspired buildings and a Santa Claus Museum. It even hosts the country's only post office bearing Santa's name—a responsibility it takes seriously. So seriously, in fact, each year, a volunteer group of Santa's Elves replies to thousands of Dear Santa letters sent to the post office.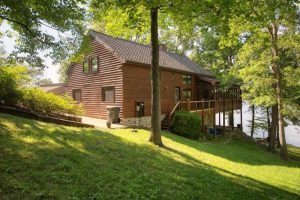 Interested? If you're keen to join the pointy-eared crew, hang your stocking at this 3-bed, 3.5-bath lakefront barn home, listed for $269,900. From the screened porch, you'll enjoy close-ups of Christmas Lake, one of three festively-named lakes in this wooded town.
Check out more homes in Santa Claus, Indiana.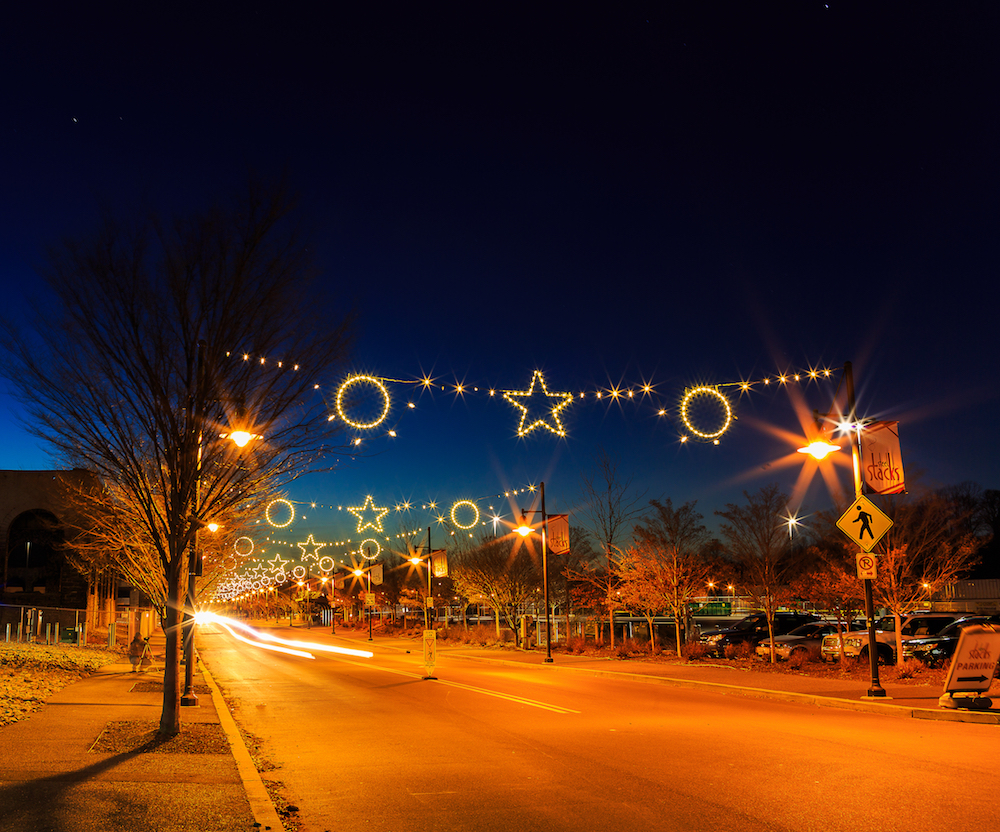 This college town was named after Jesus' birthplace, following its settlement by Moravians on Christmas Eve in 1741. To celebrate the area's heritage, more than 800 trees are illuminated in the town square each December.  And if that doesn't put you in the holiday spirit, the Christmas walking tour led by a jolly costumed guide certainly will.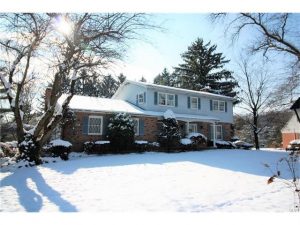 Interested? This 4-bed, 3-bath colonial home sits on a half-acre lot and is surrounded by a patch of evergreen trees, making it Christmas card-perfect—and a steal at $269,900.
Check out more homes in Bethlehem, Pennsylvania.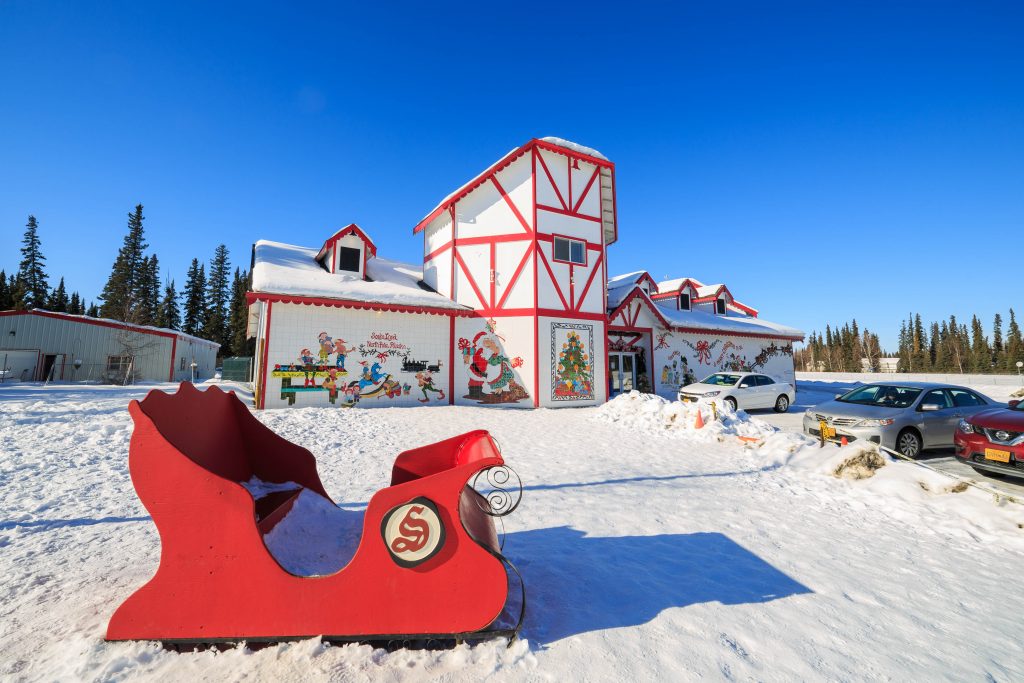 Can't find the fabled home of Saint Nicholas on a map? Just look in eastern Alaska, one of the best places to view the Northern Lights. Here, you'll find North Pole, a fitting home for the world's largest fiberglass Santa, an annual Christmas ice-carving competition, and a network of holiday-named streets like Kris Kringle Drive.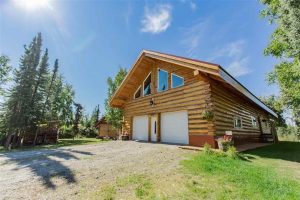 Interested? Those seeking a festive lifestyle can find it here, at this 3-bed, 2-bath log cabin, on the market for $399,900, where the indoor wood stove and the outdoor firepit are fit for Father Christmas himself.
Check out more homes in North Pole, Alaska.
Coined after historical figure Peter Christman, whose surname locals often mistook for "Christmas," this Oregon town was dubbed Christmas Valley. These days, it has wholeheartedly embraced the holiday it shares a name with. There's a cheerful Christmas parade and plenty of holiday streets, like Mistletoe Lane, bringing a celebratory feel all year round. But the community is best known by all-terrain vehicle enthusiasts worldwide who ride the famed Christmas Valley sand dunes.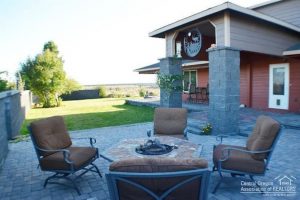 Interested? This 3-bed, 2-bath custom-built home, recently reduced to $349,900, is a prime hub for holiday entertaining, thanks to its multiple decks with views of Christmas Valley's deer-filled landscape.
Check out more homes in Christmas Valley, Oregon.
Holiday greetings mailed to this tree-lined, 458-person town get postmarked with a reindeer stamp in honor of the town's namesake. But truth be told, the northeastern Ohio community didn't nab its name from Santa's red-nosed crew member; instead, it was borrowed from a local merchant named H.J. Rudolph. Strangely enough, birds—as much as deer—are abundant in Rudolph, as evidenced by the annual Rudolph Christmas Count, where area bird lovers flock to town to count winter fowl while donning Santa hats and faux reindeer antlers.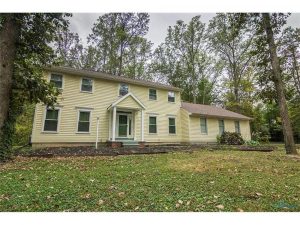 Interested? If you count yourself a wildlife enthusiast, consider making this 4-bed, 3-bath home, available for $215,000, in Arlington Woods your nest.
Check out more homes in Rudolph, Ohio.
Know of a town that hosts a unique Christmas celebration? Tell us about it in the comments below!