Living in New York City holds a romantic appeal—but often at a steep cost. The median for a studio apartment was around $2,595 per month in 2015, so in exchange for culture and entertainment galore, New Yorkers often have to settle for smaller living spaces. To see what New York City rent can get you across the U.S., we've scouted six massive apartments that all cost about the same as—or in some cases, even less than—renting a studio in New York. The results are astounding. For all of New York's perks, it's clear that a dollar stretches much further in other parts of the country.
6 Spacious Rentals on the Market Right Now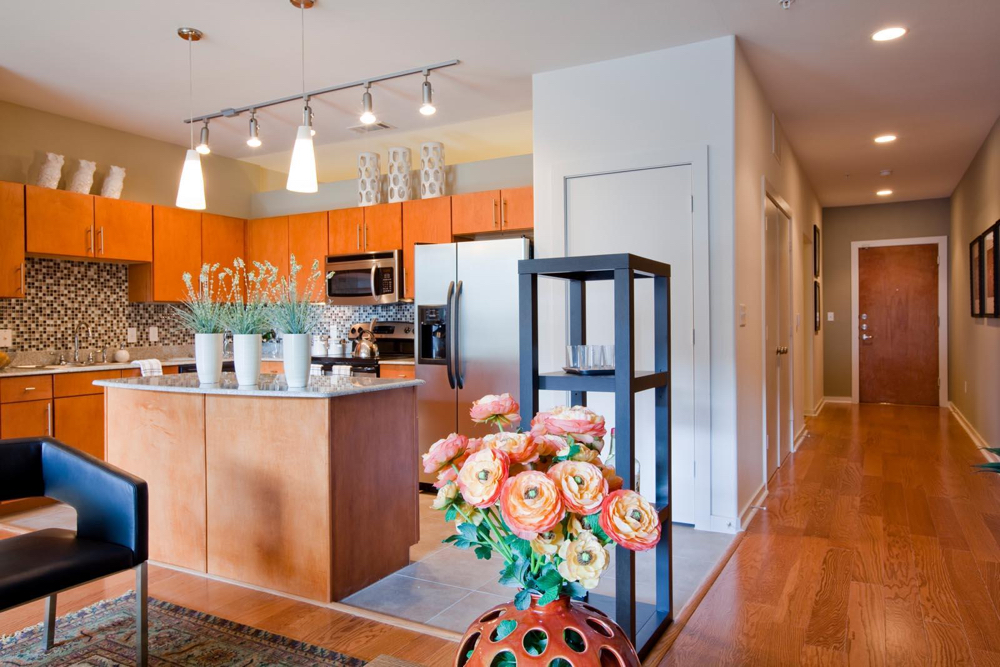 Fort Worth, Texas
Luxurious apartment near restaurants and retail
$1,690/month
Thanks to its long history as a livestock hub, Fort Worth is often referred to as Cowtown by natives and tourists alike. But you can't get further from the ranching lifestyle than The Trinity Residences, an upscale apartment community minutes from Texas Christian University. At the Trinity Residences, you can rent a two-bedroom, two bathroom apartment for $1,690 per month. The 1,597-square-foot rental comes with a spacious kitchen, dining room, and living areas as well as a truly enviable master bathroom. When you're ready to decorate your space or fill those massive walk-in closets, the high-end retail at University Park Village is just minutes away.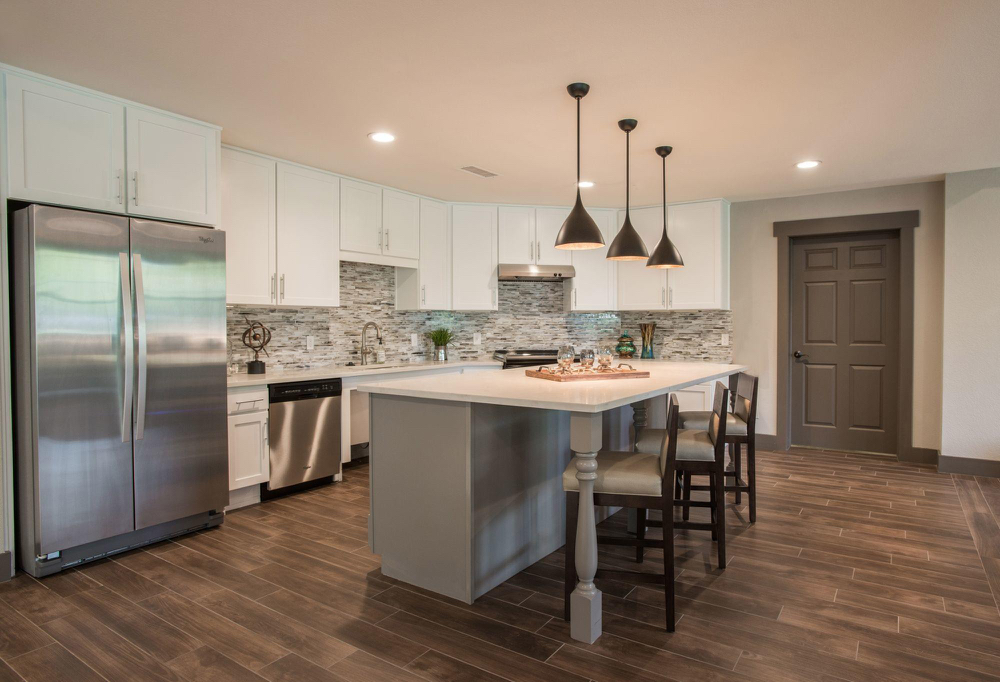 Denver, Colorado
Sleek, spacious rental in a central location
$2,053/month
Finding a spacious apartment in one of the most desirable cities in the U.S. is no easy task, but the Whisper Sky rentals prove that Denver still has square-footage to spare. A three-bedroom, two-bathroom apartment will set you back $2,053 per month—but not without packing plenty of amenities into 1,436 square feet. You'll enjoy having your own private garage, granite countertops and upscale cabinetry in the kitchen, and a gas fireplace in the sunlight living room. With easy access to nature trails, shopping, and downtown Denver, Whisper Sky is perfect for the renter who appreciates outdoor adventures and an on-site dry cleaning service.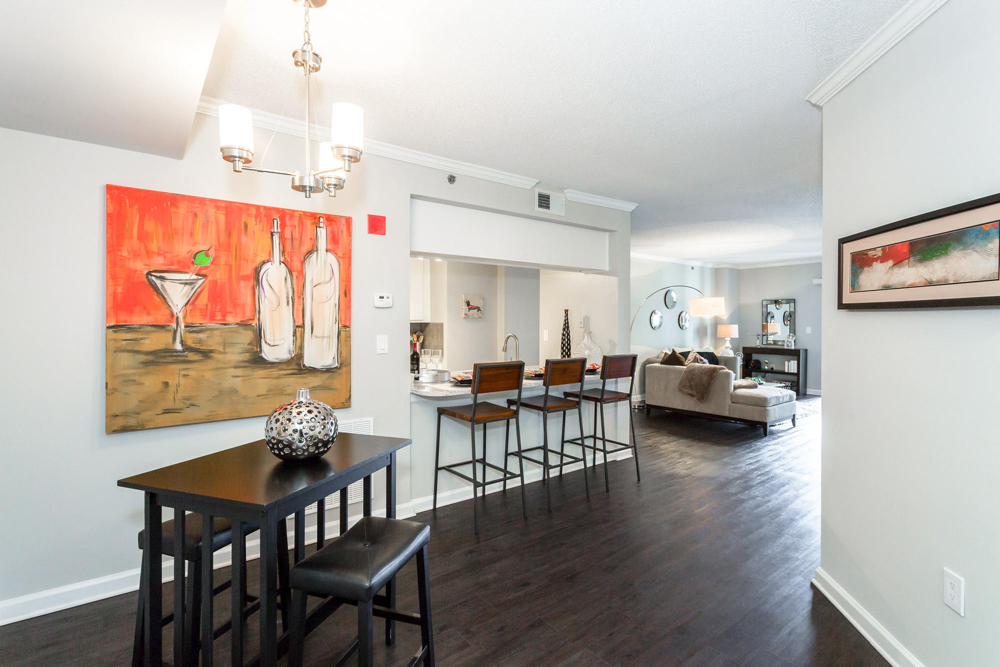 Atlanta, Georgia
Chic living in a high-rise apartment
$1,864/month
If your dream apartment involves granite countertops, dark hardwood floors, and sweeping skyline views, look no further than The Eva Atlanta. Located just 20 minutes outside of downtown Atlanta, this Sandy Springs high-rise is the perfect blend of style and comfort. Currently, a two-bedroom, two-bathroom unit is going for $1,864 per month. In addition to your 1,435-square-foot space, you'll enjoy a fitness center, a huge pool, and a stylish lobby. If you want easy access to the best of Atlanta but also prefer having some extra space, Sandy Springs may be the perfect neighborhood for you.

Saint Louis, Missouri
Maximum space and style in the heart of the city
$2,500/month
Life at The Embassy apartments combines historic charm with upscale living. The 1920s-era building houses stylish, modern apartments and plenty of communal perks—such as a pool, fitness center, and theater. If you and a few roommates are ready to shell out $2,500 per month for a three-bedroom, one-and-a-half-bathroom penthouse apartment, you'll have 2,050-square-feet of stylish rental. With a stand-alone kitchen, separate living and dining rooms, and three spacious upstairs bedrooms, this apartment offers space in spades and is perfect for entertaining.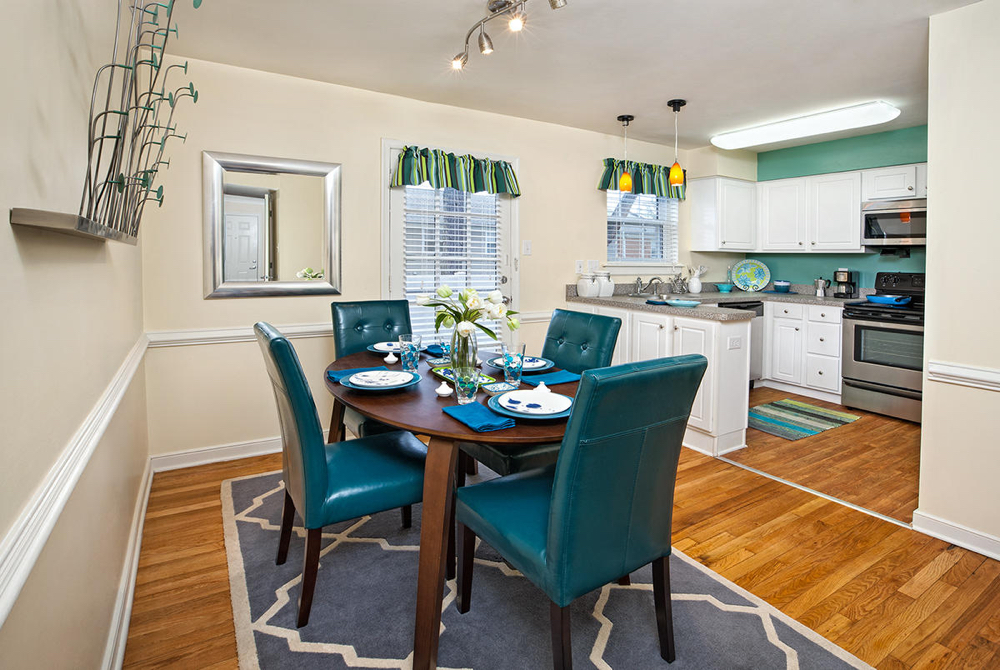 Richmond, Virginia
Pet-friendly rental packed with amenities
$1,619 – $1,700/month
Multi-family living isn't always family-friendly, but the Kings Crossing apartments in Richmond, Virginia offer enough space and amenities to make everyone feel at home. This three-bedroom, two-and-a-half-bathroom townhouse puts all three bedrooms upstairs, leaving a spacious first floor that's dedicated to cooking, eating, entertaining, and—of course—doing laundry. Outside your new home, you'll find two giant pools, a fitness center, tennis courts, a playground, and a dog park. With so much to do right on the Kings Crossing grounds, you may never want to leave.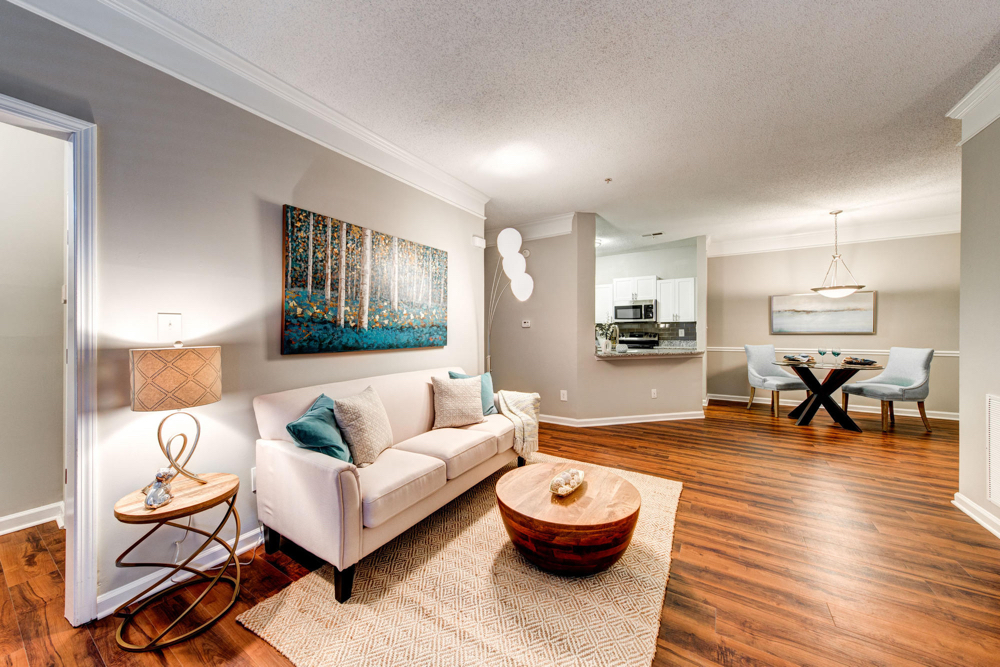 Raleigh, North Carolina
Gorgeous apartment nestled in lush landscaping
$2,147/month
Enjoy granite countertops, a private garage, and walk-in closets to spare in this three-bedroom, three-bathroom apartment in Raleigh, North Carolina. This 1,823-square-foot space can be yours for $2,147 a month—and we doubt you'll find large bedrooms, double sinks, and a spacious balcony in a price-comparable NYC rental. The Marquis on Edwards Mill is surrounded by beautiful landscaping and has enough trees to make you feel like you're living in the middle of a nature preserve. Life in this community will feel like a peaceful retreat, but you're still only 20 minutes from the heart of Raleigh.
Which of these spacious rentals feels like the best deal? Let us know in the comments below!