For the casual house hunter, Pinterest is a cyber field of dreams. You can pin your way through beautiful home after beautiful home, making note of need-to-have, nice-to-have, and never-in-a-million-years-but-fun-to-imagine designs for your house (or future house).
But luckily for you, it's not an "If you build it, they will come" scenario. These eight fab homes for sale on Trulia were pinned by Trulia users in the past month — and they're all still on the market.
Pin the homes that inspire you and tag with #FoundOnTrulia. We'll be featuring our favorites regularly.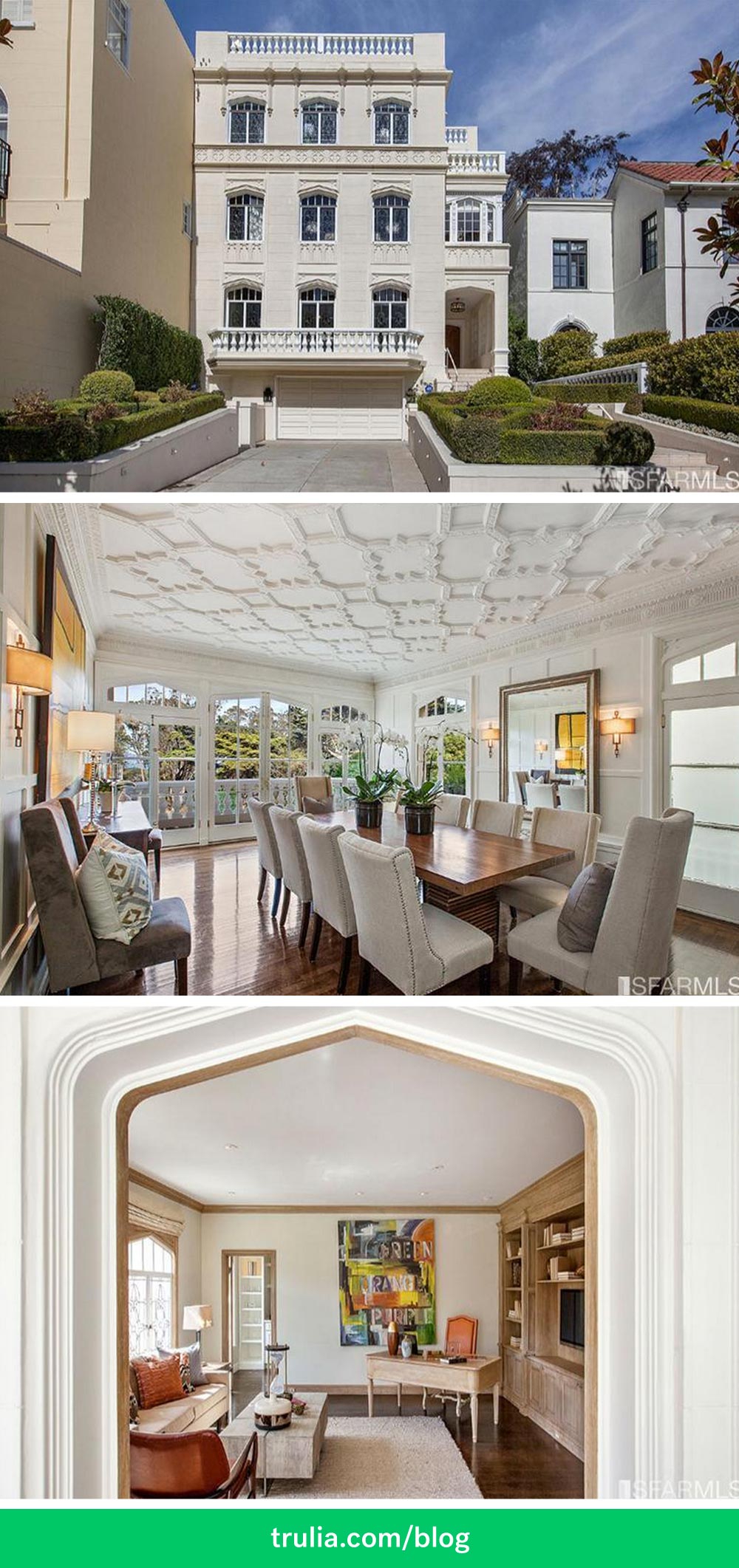 $11.5 million, 3756 Jackson St., San Francisco, CA 94118 
Impeccable 1920s accents, including quatrefoil molding in the dining room, leaded-pane windows, and Tudor arched doors and windows. See more homes for sale in San Francisco, CA.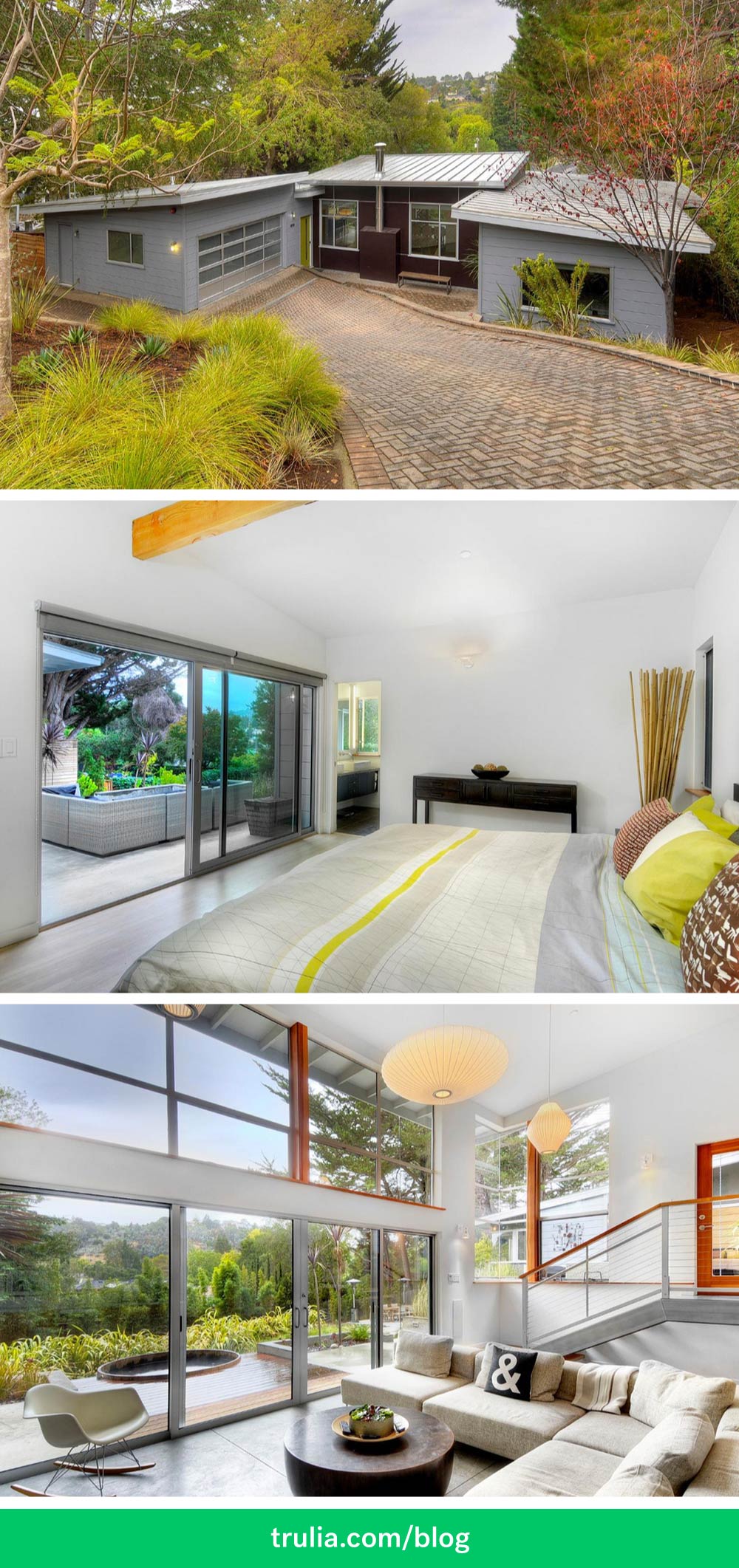 $3.298 million, 818 Knoll Drive, San Carlos, CA 94070
Sleek Mid-Century Modern home in San Carlos with windows galore — and a hot tub. See more homes for sale in San Carlos, CA.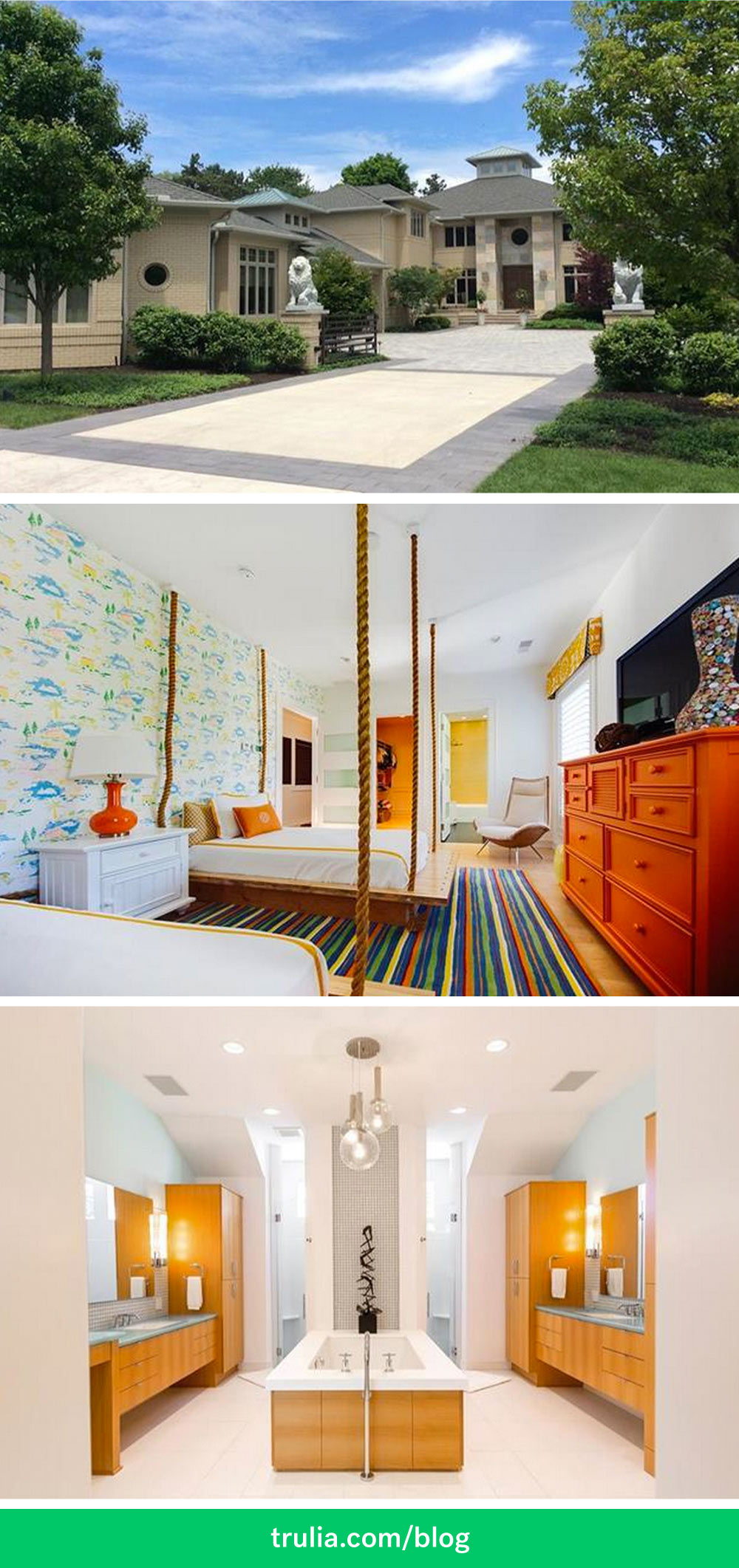 $5.75 million, 32696 Lake Road, Avon Lake, OH 44012
Is this a house or a hotel? Home gym, private lake access, elevator, home theater — and one enormous bathroom. See more homes for sale in Avon Lake, OH.
$425,000, 3663 State Highway 14, Santa Fe, NM 87508
Original features in this cute Southwestern adobe house: beamed ceilings and built-ins, a wood-burning kiva fireplace, and Saltillo tile floors. And the Talavera tiles in the bathroom? Gorgeous. See more homes for sale in Santa Fe, NM.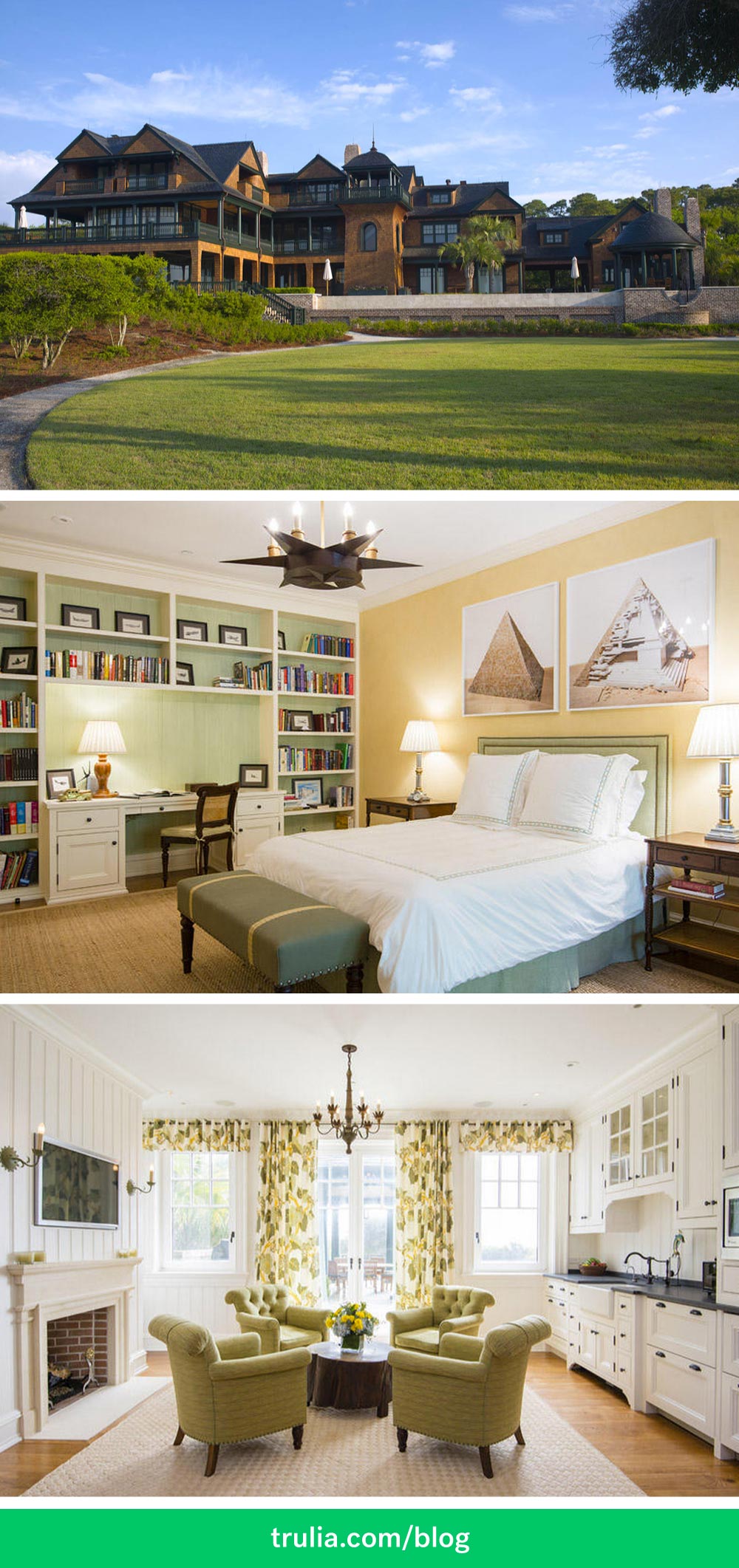 $24 million, 90 Jackstay Court, Kiawah Island, SC 29455
Beachfront mansion! Love the antique oak floors, Palladian windows, custom millwork, and redwood wine room. Plus, it comes fully furnished. See more homes for sale on Kiawah Island, SC.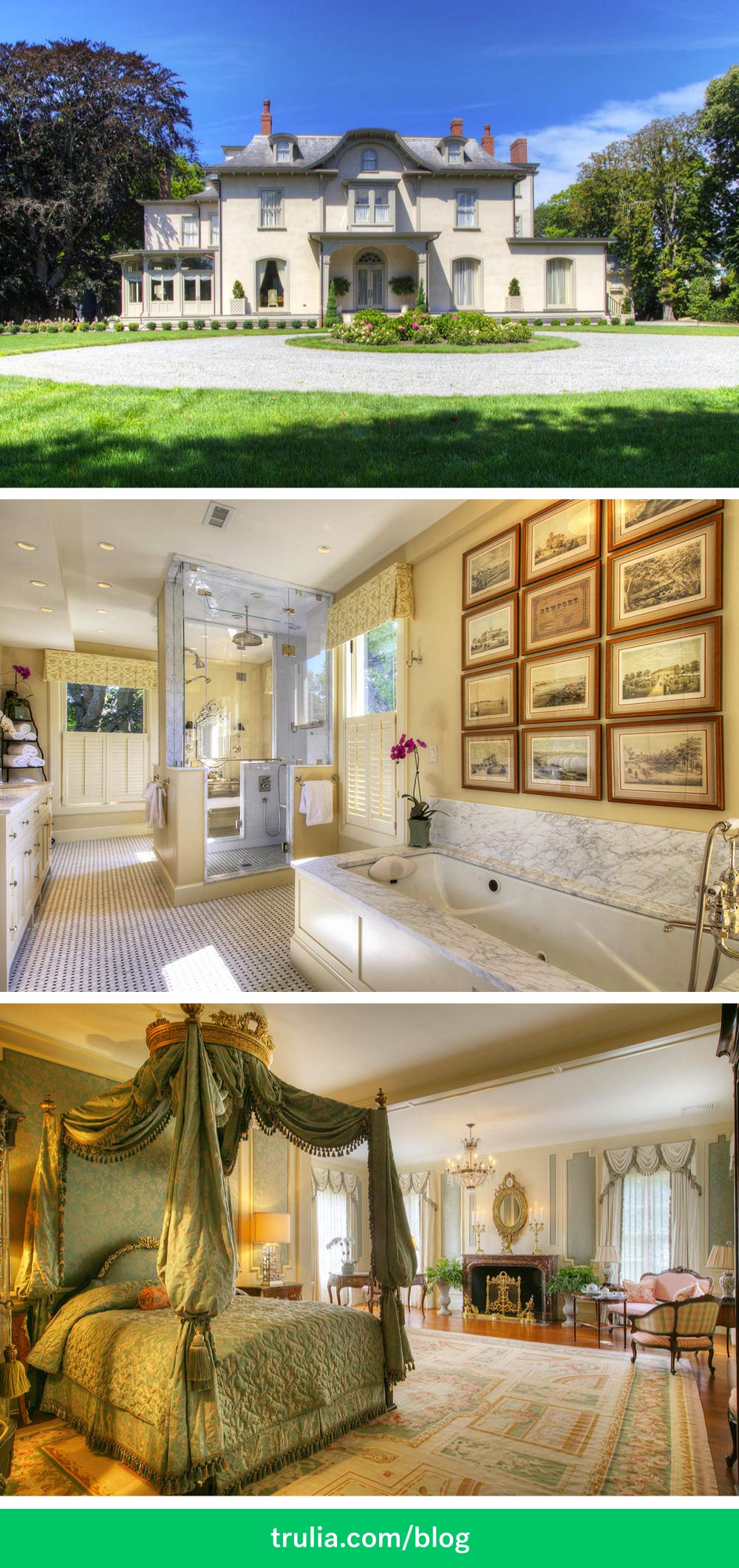 $7.9 million, 673 Bellevue Ave., Newport, RI 02840
Luxe damask wallpapers, marble fireplace mantels, and detailed plasterwork in this Rhode Island estate that looks as though it were plucked from Italy. See more homes for sale in Newport, RI.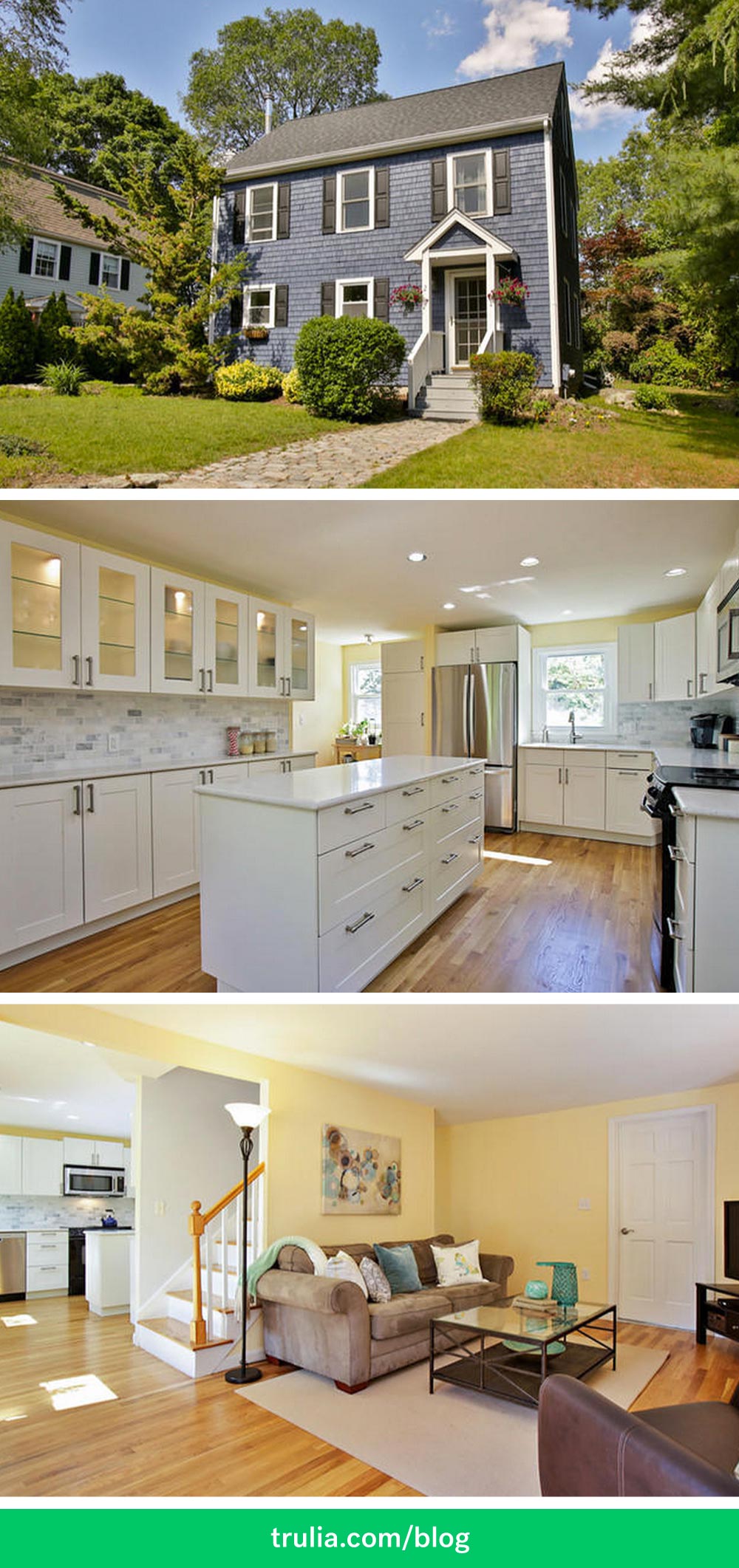 $619,000, 2 Abernathy Lane, Marblehead, MA 01945
Renovated Colonial in pristine condition with quartz countertops, hardwood floors, and large master bedroom with en-suite marble bath? Yes, please. See more homes for sale in Marblehead, MA.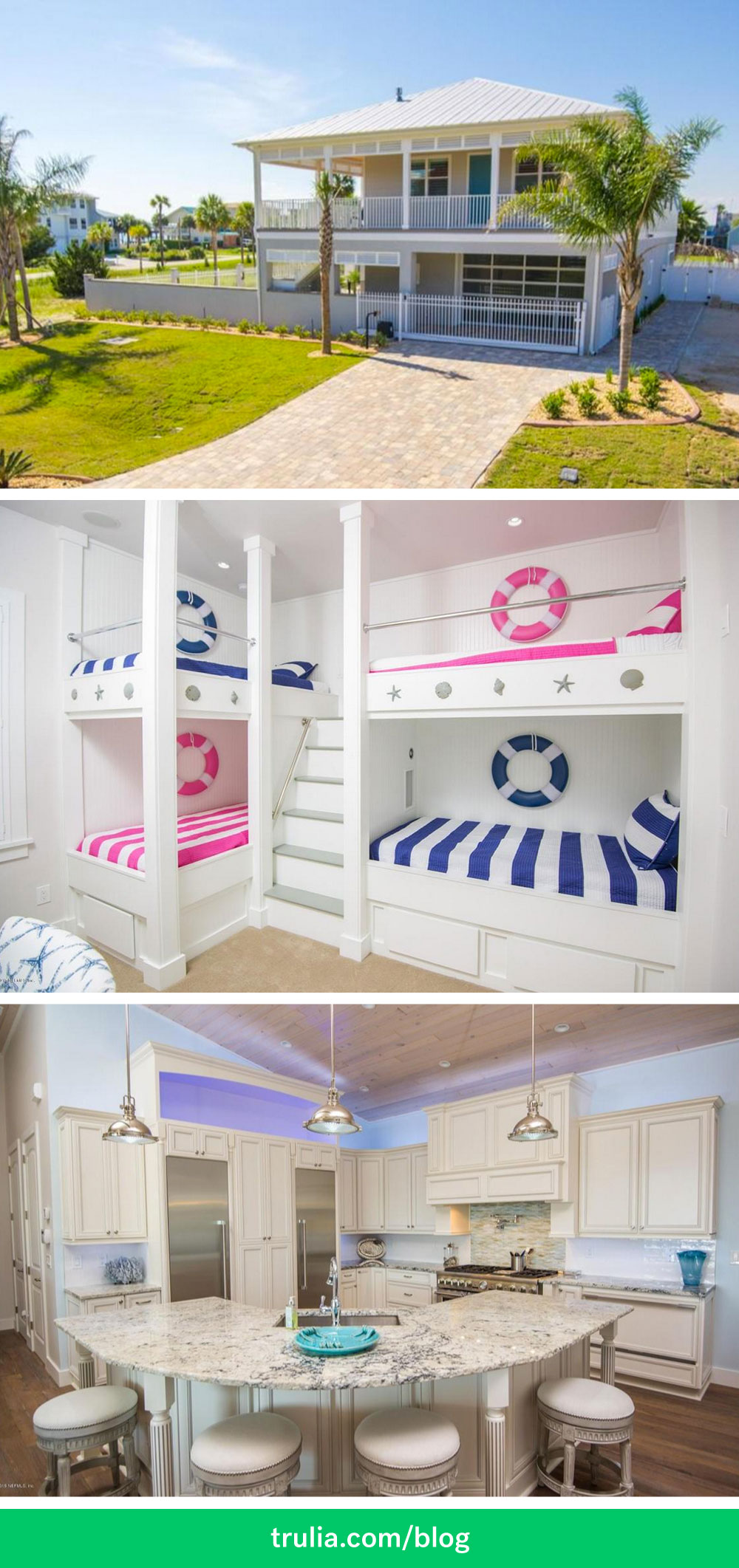 $1.275 million, 412 Porpoise Point Drive, St. Augustine, FL 32084 
Wraparound porches, observation deck, cool double bunk beds in the kids' room, and hidden butler's pantry in the kitchen. All you need is a butler. See more homes for sale in St. Augustine, FL.
What's your favorite house on this Pinterest inspiration list? Tell us in the comments below!