Inspired by the Aqua Net–soaked boardwalks on the Jersey Shore or the soul-filled land of Motown, some of the greatest tunes in American music history were written right at home. These four lyrically gifted homes for sale in Long Branch, NJ, Las Vegas, NV, Aberdeen, WA, and Union Point, GA, once housed some of America's favorite music makers.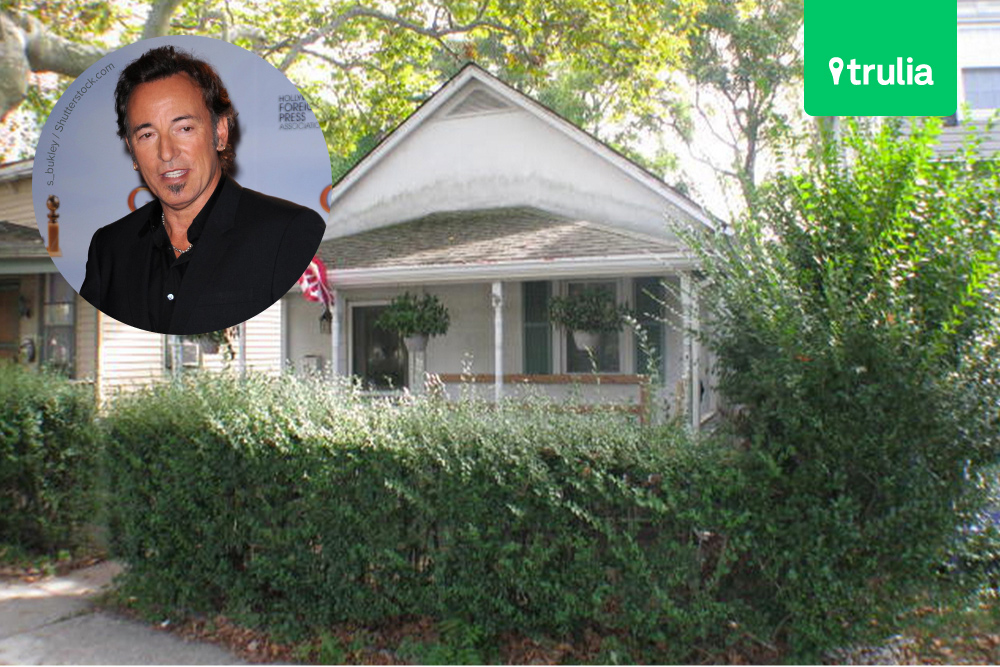 Bruce Springsteen: $299,000, 7½ W. End Court, Long Branch, NJ 07740
If you want to cozy up where The Boss penned Born to Run, then check out Bruce Springsteen's former home: a two-bed, one-bath cottage in Long Branch, NJ. Springsteen, who is set to play a concert next month for racial unity, probably sat on this porch strumming his guitar back in the day. Built in 1920, the house is certainly a piece of The Promised Land: two blocks to the beach, and a cute downtown area with shops and a park.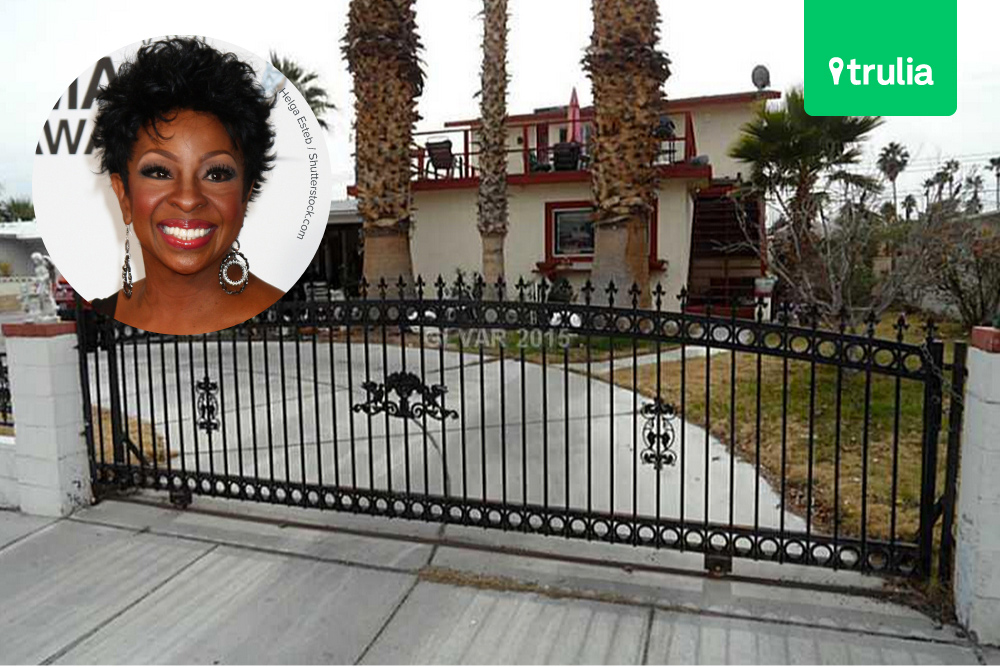 Gladys Knight: $250,000, 1589 Golden Arrow Drive, Las Vegas, NV 89169
She may have taken a Midnight Train to Georgia, but Gladys Knight's journey led her to Las Vegas — and a five-bed, four-bath home with a gated circular drive. Built in 1965, the 3,164-square-foot home is also great for hanging out with the rest of the Pips: There's a swimming pool and deck, as well as an upper deck with views of the legendary Vegas Strip. The Empress of Soul must have taken the midnight train to New York recently, though: She just performed at the Apollo.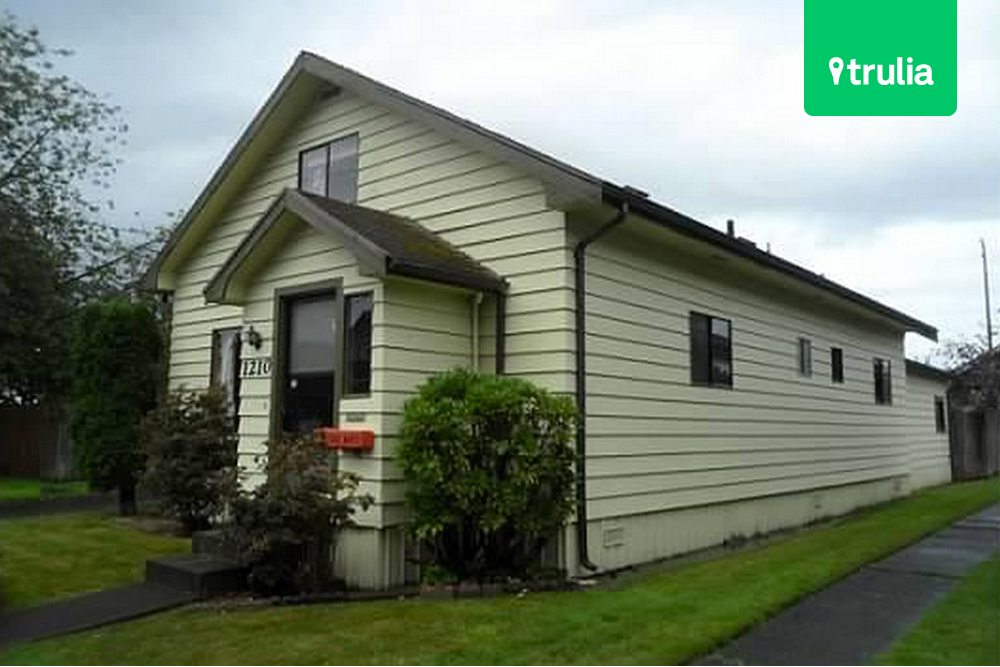 Kurt Cobain: $329,000, 1210 E. First St., Aberdeen, WA 98520
If this house "Smells Like Teen Spirit," there's a good reason why: It's the childhood home of late Nirvana frontman Kurt Cobain. Located in Aberdeen, WA, the four-bed, one-bath home was built in 1923. Measuring 1,522 square feet, the home also has an attached garage with two parking spaces. It's the perfect starter home for your "Heart-Shaped Box."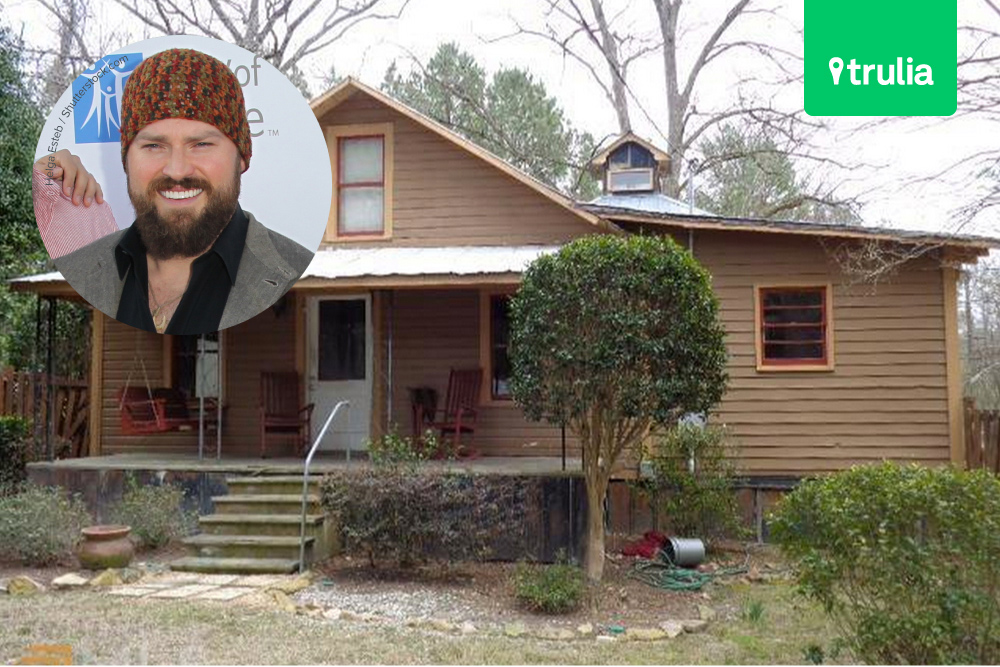 Zac Brown: $110,000, 2081 Highway 77 North, Union Point, GA 30669
Crack a beer and sit on the porch of this home, where Zac Brown penned the country hit "Chicken Fried." The two-bed cottage, which measures 1,268 square feet, has a loft, a tiled front porch, tongue-and-groove ceilings, and pine floors. Built in 1996, the home has a recently updated kitchen and bath, and its two-level guesthouse has a unique outdoor deck and patio area. Now that's music to your ears.