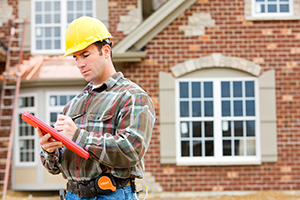 When you're ready to buy a house, there's a whole cast of characters who will help you through the process. Who can you expect to meet along the way, and what do they do?
1. Real Estate Agent
This all-important person will help you find the right house and get your offer accepted. While it's good to get recommendations from people who have bought or sold in your target neighborhood, Trulia's real estate agent reviews can help you select the agent who's really best for you. Choose an agent you feel comfortable with. They should return your calls quickly because time matters in real estate deals. And never, ever stay with an agent who pressures you to spend more than you're comfortable with or to choose a home before you're ready.
2. Mortgage Broker or Loan Officer
You may use an independent broker who can help you procure a loan from one of several different banks, or an in-house loan officer who works for the bank that will provide your mortgage. Your best bet may be getting a loan from a bank you already have a relationship with, but make sure you choose a bank that offers the right loan product for your situation. And always shop around for competitive rates.
3. Loan Processor
Once you've started the application process, your mortgage broker or loan officer will hand you off to a loan processor. She's the one who makes sure you've got all the documentation in order for your loan — and there can be a lot of it! Be prepared to provide evidence of your income for the past few years, as well as your current assets and debts.
4. Inspector
So, you've lined up financing and you're under contract. Next step is to get the house inspected. Your real estate agent can recommend a good inspector, but you might want to check Angie's List or even the Better Business Bureau to make sure someone is legit. The inspection is crucial, because many homes look fine to the untrained eye but have major structural problems you'll want to know about before the sale goes through. Accompany your inspector when they go to look the house over, and ask a lot of questions. The final inspection report should be detailed and will often include pictures, but many inspectors will give you even more information if you walk through the house with them.
5. Insurance Agent
Now that you're about to become a homeowner, you need homeowner's insurance — a policy to protect you against the loss or damage from fire, theft, and other calamities. Start with the company who provides your auto insurance as you'll generally get a multi-policy discount, but shop around. Some companies won't insure certain types of homes, like buildings on steep hills, brick houses, or homes with older wiring. Find a company that will cover your new house and line up a policy before closing.
6. Title Insurance Company and Escrow Services
Title insurance protects you against problems with the way the title to the property is recorded. Escrow services handle the money when it changes hands between the buyer and the seller, while making sure that the local government gets all the necessary property transfer taxes and deed registration fees. Often, these services are provided by the same company, and the closing itself sometimes takes place at the title insurance company's office. Your real estate agent may have a favorite company she works with all the time, but you can also request that a specific company be selected.