Whether you're hunkering down for an ascetic Lenten season, or you don't even know what that means, Mardi Gras is a party we can all celebrate. Kicking off on Fat Tuesday, February 9, New Orleans' ostentatious carnival will light up the French Quarter with the year's most spectacular parades. We've found a handful of beautiful apartments for rent in New Orleans, LA, almost close enough to catch some beads. Get your purple, green, and gold ready, park yourself in these prime parade-watching locations, and let the good times roll.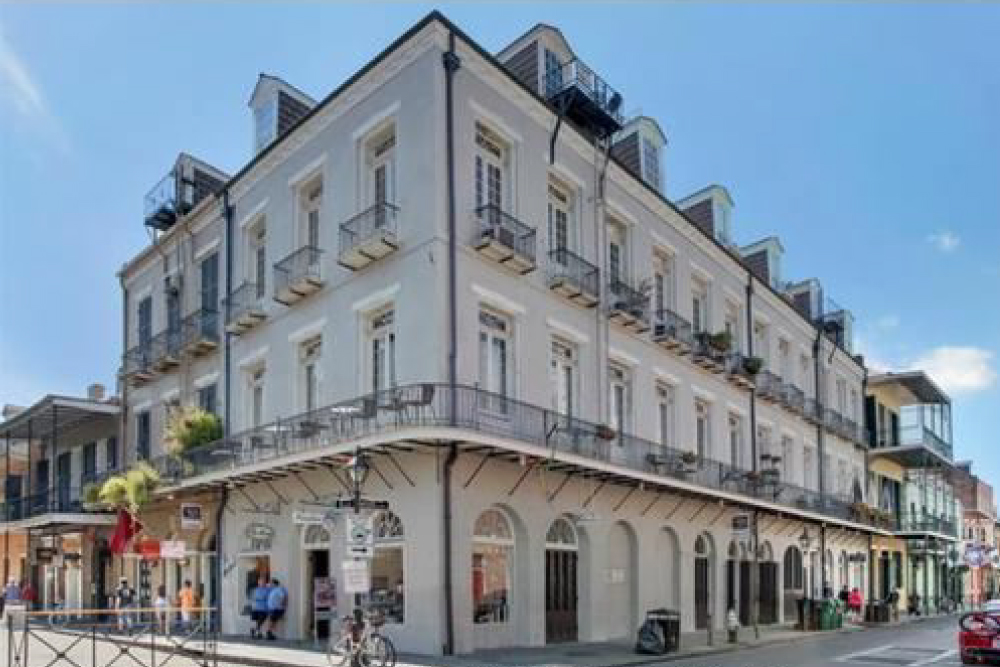 Wherefore art thou, renter? $1,995, 708 Orleans Ave., New Orleans, LA 70116
Not only does this second-floor corner unit offer a front-row seat for the French Quarter festivities and a prime view of St. Louis Cathedral, but the newly renovated interior, which combines Parisian style with Southern charm, also might make you want to stay well past Fat Tuesday. Throw open the multiple floor-to-ceiling windows with Juliet balconies and partake in the music, dancing, and fun below.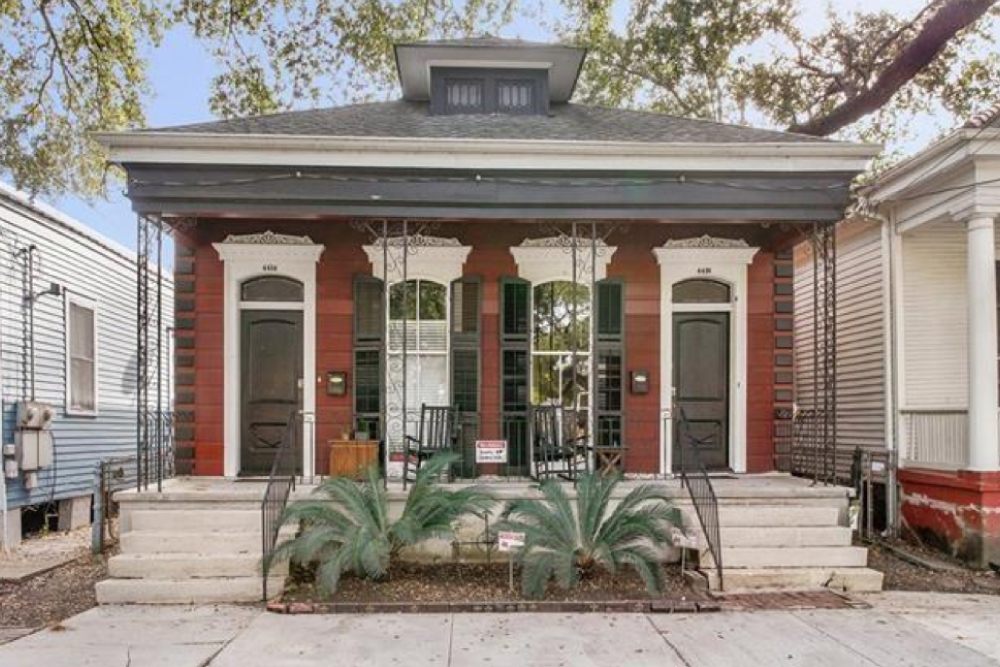 A smokin' shotgun: $2,500, 4416 Canal St., New Orleans, LA 70119
This historic shotgun double on Canal Street showcases NOLA's signature style with a historic exterior and freshly renovated interior. You're in the thick of the fun on the front porch, but if you need a break, retreat to the tricked-out back patio for a slightly mellower vibe.
Parade-route proximity: $4,500, 4810 Saint Charles Ave., New Orleans, LA 70115
For those who would rather be more of a stone's throw from the delightful debauchery of Mardi Gras, the upstairs flat in this stately uptown house makes the perfect refuge. Flanked by plenty of porches, the two-bedroom apartment also has its own entrance and a healthy dose of historic charm, like original hardwoods and hexagonal tiles in the bathrooms.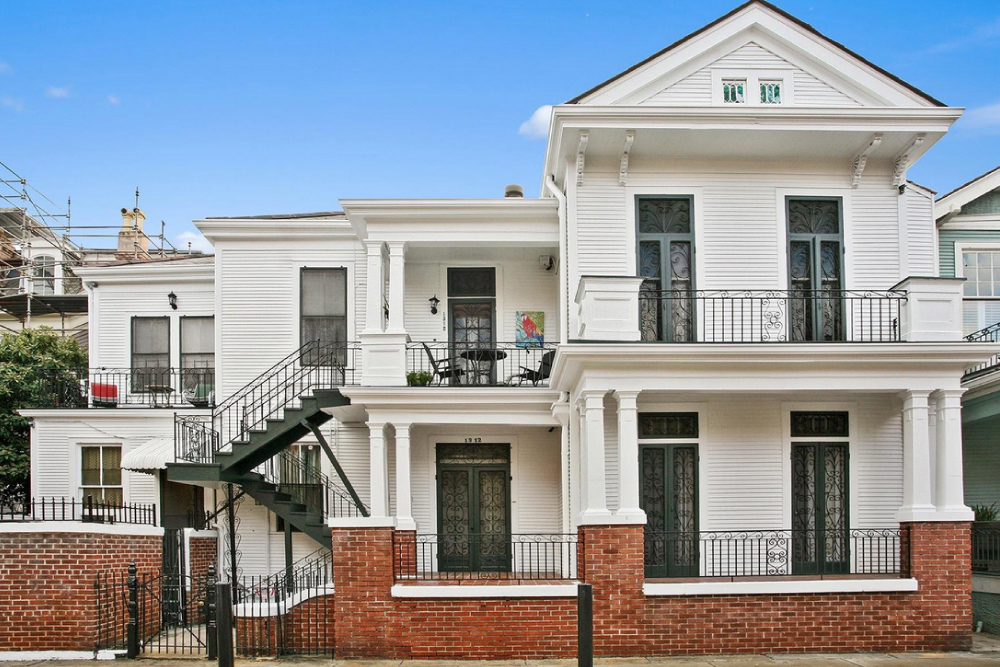 New Orleans through and through: $1,900, 1312 Royal St., New Orleans, LA 70116 
Balconies and huge windows bring the French Quarter in, but you don't even have to leave this one-bedroom apartment to soak up the New Orleans character. The home's decor pays homage to its hometown with fleur-de-lis drapery, Mardi Gras masks on the walls, NOLA references at every turn, and, naturally, beads in the bathroom.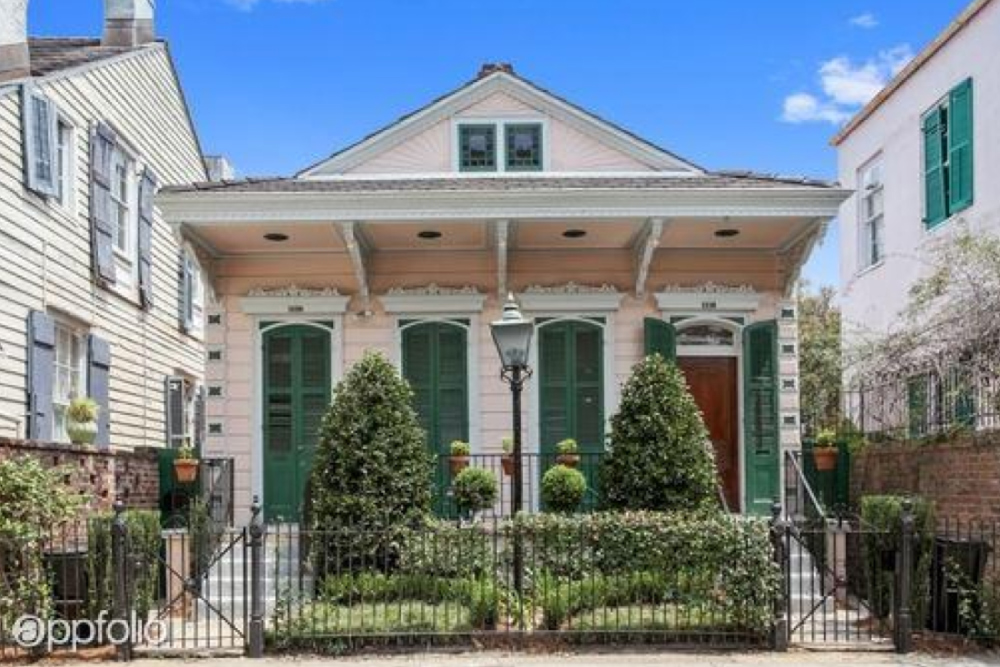 Pink dream on Dauphine: $3,000 1116 Dauphine St. #20, New Orleans, LA 70116 
Painted in sherbet tones of pink and green, this shotgun cottage is the very picture of Southern charm (with a hint of gingerbread style). The totally modern interior maintains the home's flamboyant character, with a bright-pink spiral staircase serving as the centerpiece of the room — and any Mardi Gras party hosted therein. The best part may be the guest cottage out back, the perfect spot for your guests who come to party with you.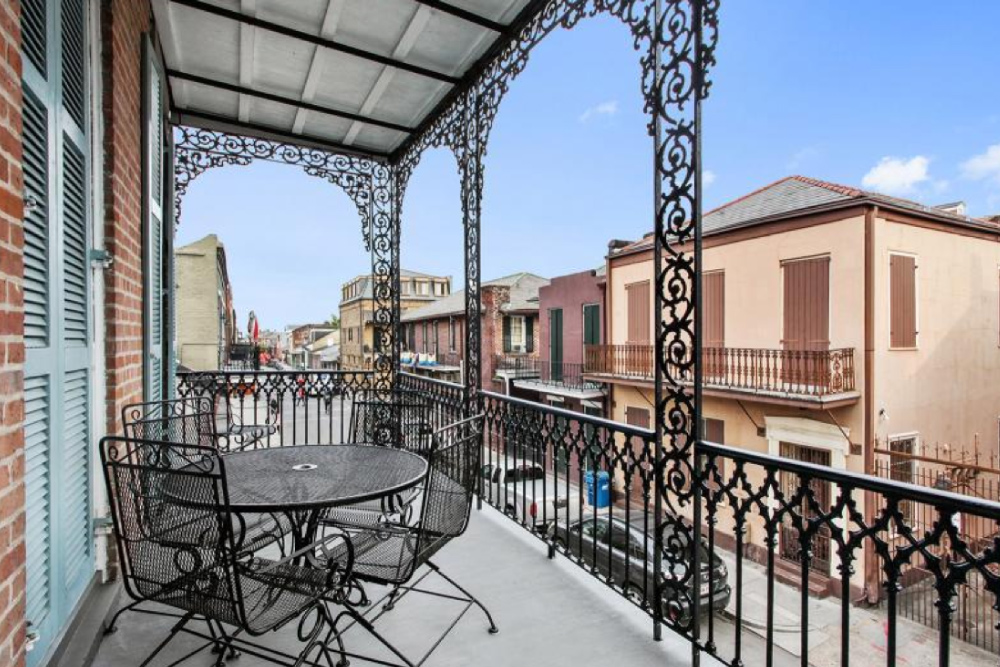 Bird's-eye view on Burgundy: $3,000, 425 Burgundy St., New Orleans, LA 70112
For the quintessential NOLA experience, grab this antebellum-style, two-bedroom apartment along the parade route. Revel in the partying below from the house's wrought-iron balcony and plot your entree into the fray (when you're ready to get down) by just walking out your front door.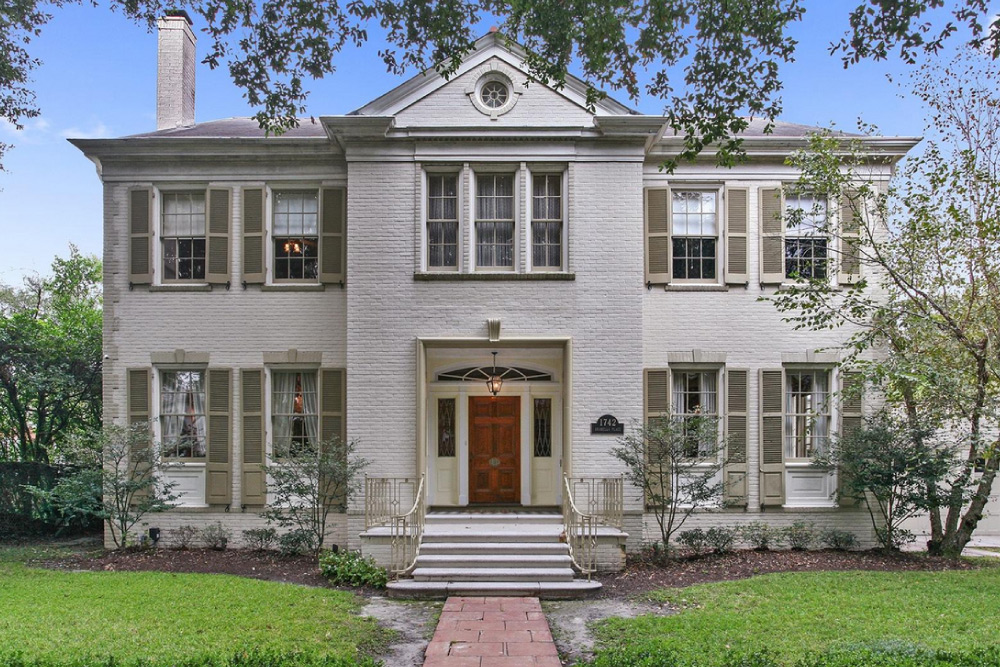 High-rolling good times: $8,000, 1742 Arabella St., New Orleans, LA 70115
This stately, four-bedroom mansion lets renters lap up the good life, for those who want to do Mardi Gras in high style. Grand chandeliers, a sweeping staircase, and a backyard pool and pool house make for a quite comfortable Fat Tuesday stay and set the stage for one rich soiree. While not exactly on the parade trail like the apartments in New Orleans, the home's location also makes it possible to pack up the party and head over to the action in no time.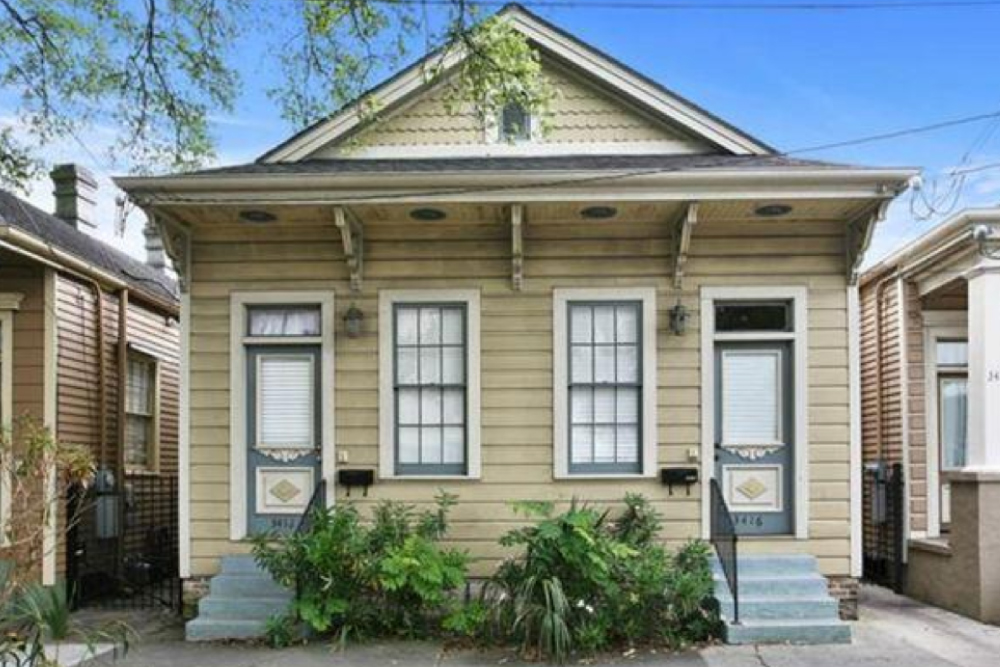 Carnival cottage: $1,700, 3416 Saint Claude Ave., New Orleans, LA 70117
Another ubiquitous shotgun-style home, this cute and comfortable cottage comes with two gated spots to park your partymobiles. When the day's (or night's) festivities are through, there's a deck for kicking back with some jambalaya and tunes.